Scranton Litestar #1
This is the first Litestar built by Scranton Manufacturing Company.

Below, at the 1983 Chicago Auto Show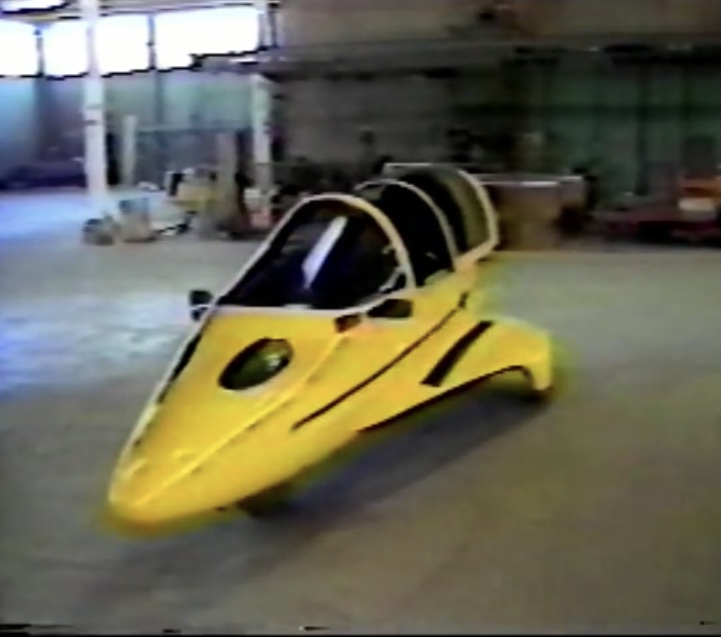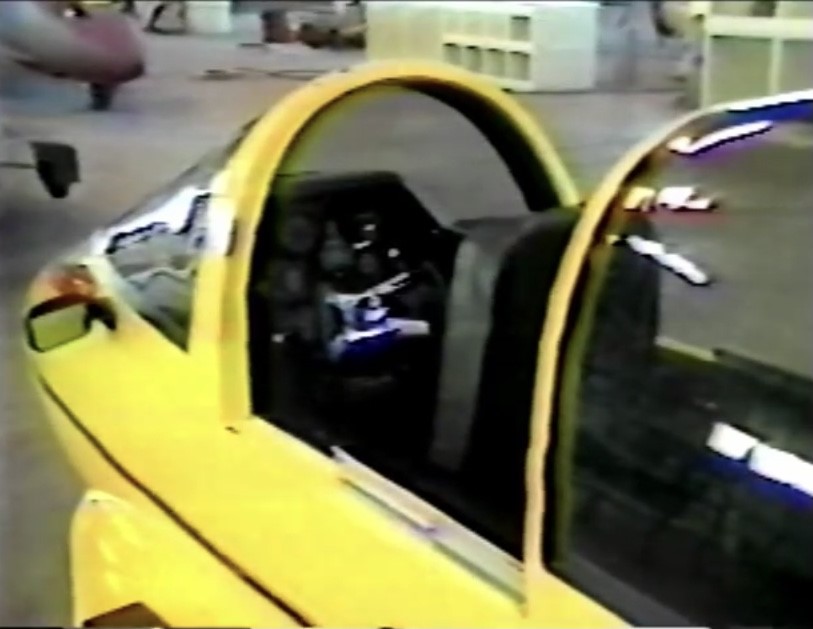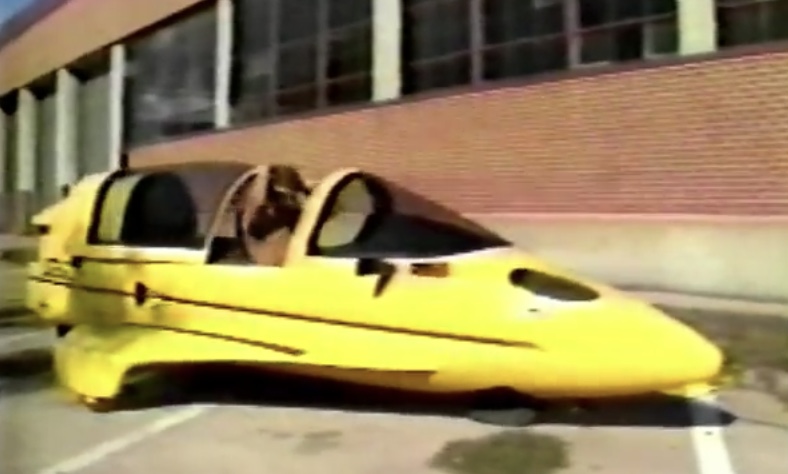 Here is #1 at the 2014 Pulse Rally at Marion, Indiana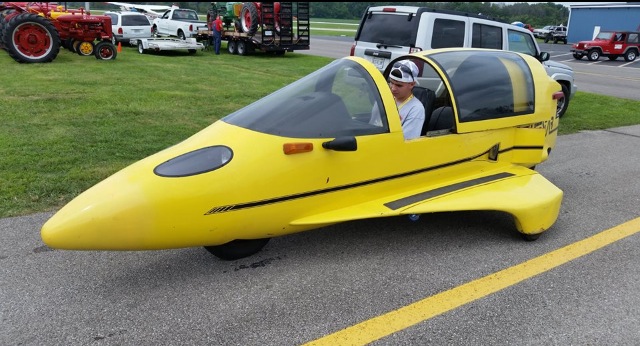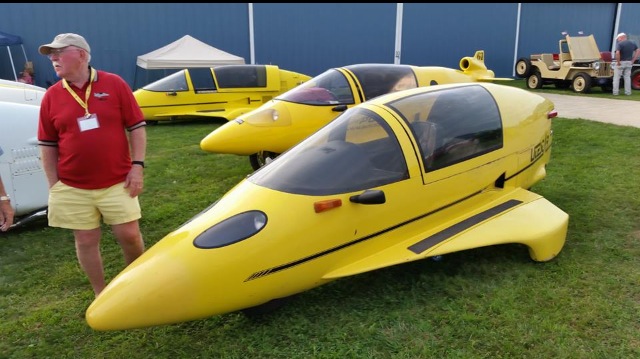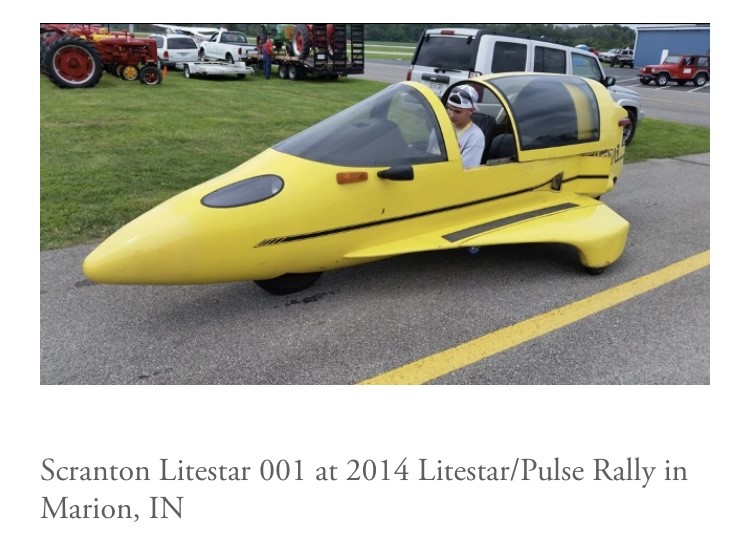 Scranton Litestar #001 was built in 1982 and is owned by Michael Boyson.

There were 18 Litestars built by Scranton Mfg. in 1982 - 1983. Scranton, Iowa Litestar #001 has a 450 Hondamatic Litestar and is titled as a Honda Litestar.

The VIN # is IA23013 and the control # is A02013. The #s are located on a sticker on the front left rolebar body panel and stamped on the rear frame.

John McLaughlin, Michael's fath-in-law, recalls the welder was being accused of not welding frames fast enough, because he had to rework the frmaes so many times because of manufacturing changes. He didn't have time to make new frames. Well to make a long story short the welder started welding production #s on the frames (somewhere). I have not been able to locate a # on welded on mine. There is however written in magic marker on the steering gear box "JOHN CAR #1". John McLaughlin is the owner of Scranton Mfg.

The welder of the Iowa Litestars put some #s on the frames. i.e. 1, 2, 3, - 18. My VIN# is on an Iowa DOT sticker on the front left rollbar body panel and stamped into the rear frame and has nothing to do with the original motorcycle VIN. As for the magic marker, John McLaughlin, the owner of Scranton Mfg., wrote on the gear box as a momento to the 1st Litestar that Scranton Mfg. built.

All LiteStars manufactured in Scranton had:
2 recessed head lights
plastic front windscreen without wiper
Honda 450A Hondamatic
Small rigger tires
Smooth rigger fold (no bubble)
Turn signal lights (look like truck clip lights)
Rear intake vents different from Owosso built Litestar.
---
Here is Scranton Litestar #1 in 2020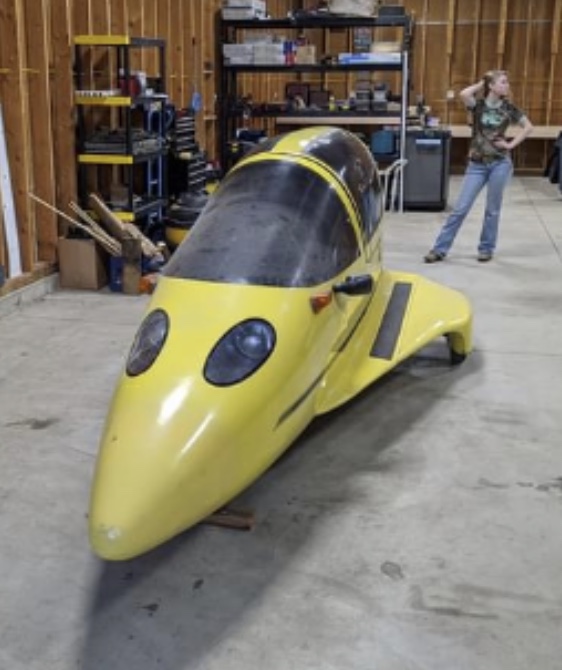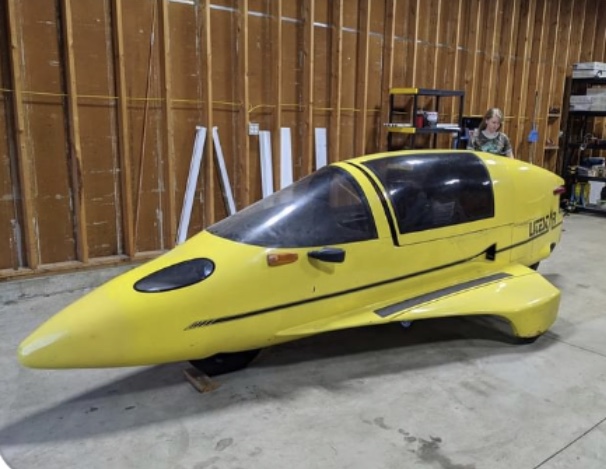 ---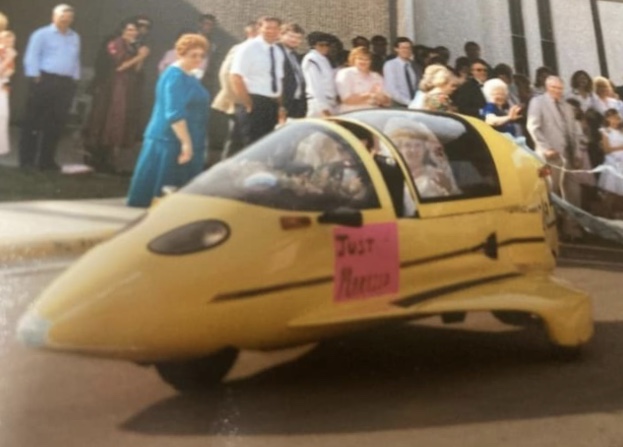 ---
---
Your Host, Steve Schmidt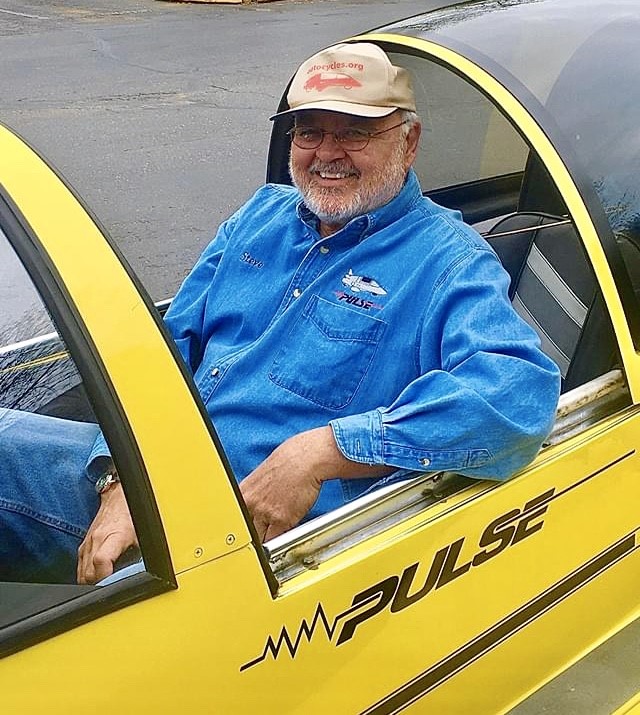 Last Update: 10-20-20......
This is a personal website and is not affiliated with the designer, manufacturer or any company officials/employees.
Disclaimer: Litestar Pulse Website is provided to you free of charge, "as is."
The best efforts to maintain accurate Litestar Pulse
Website history, information, repair tips and content, however, it is
not responsible for the content of its information, opinion providers.
You should not assume that Litestar Pulse Website is error-free and
makes no guaranties as to the accuracy, currency, content, or quality
of any such information.
Copyright 2020 © All rights reserved