Owosso Litestar #006
---
1985 Vehicle ID: 1LSECP2E9F2000006
Engine No: 14V002658
Color: All White
Owned by: James LeVangie.....Edgewater, MD
Purchased from Tomorrow Corporation, 45 Progress PKWY, Maryland Heights, MO. 63043 this car was transferred on February 11, 1985 to A and A Motors, Inc.
James purchased it from Richard Kline, a distributor from Maryland. James worked with him for five years as development engineer and initial checkout for cars that he sold.
#006 was one of the first that passed through their hands. It was displayed in Washington DC at the International Car Show and in Baltimore at the International Motorcycle Show. It was transferred to Florida with Richard as the basis for future modifications and development.
The Litestar was shipped to Cocoa Beach Florida for storage by the Tomorrow Corp.
Side by Side modification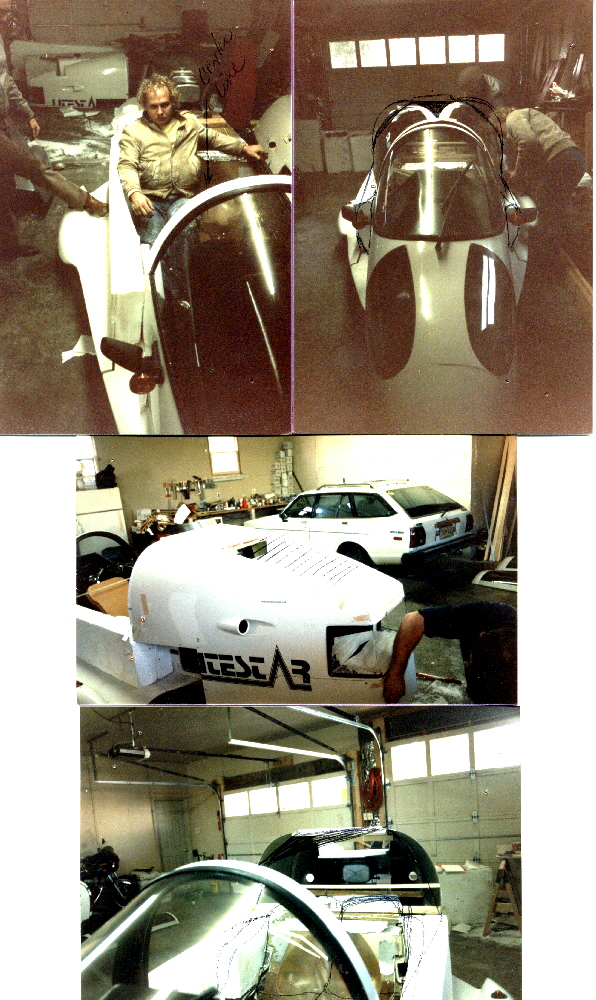 ---
---
Your Host, Steve Schmidt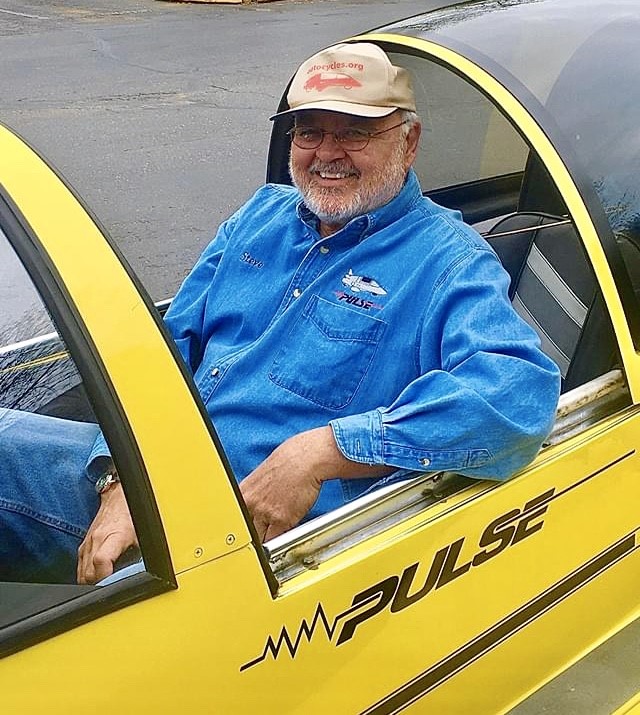 Last Update: 11-20-20......
This is a personal website and is not affiliated with the designer, manufacturer or any company officials/employees.
Disclaimer: Litestar Pulse Website is provided to you free of charge, "as is."
The best efforts to maintain accurate Litestar Pulse
Website history, information, repair tips and content, however, it is
not responsible for the content of its information, opinion providers.
You should not assume that Litestar Pulse Website is error-free and
makes no guaranties as to the accuracy, currency, content, or quality
of any such information.
Copyright 2021 © All rights reserved