Owosso Litestar #008
---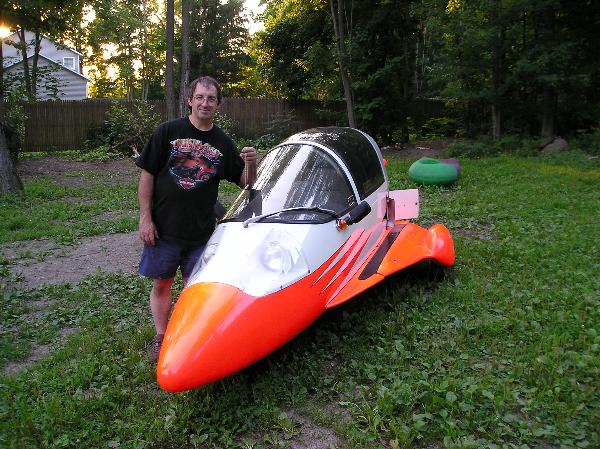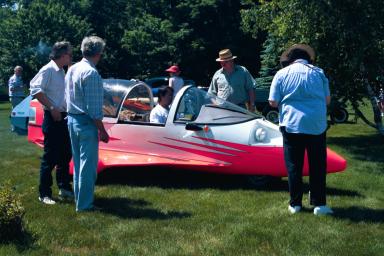 Owosso Litestar #008
Year Built.......Jan. 28, 1985
Original Color.........Blue....now white-red
Original Owner...........D.M.S. - John Donaldson - Frank Marchese
Present Owner........Steve George - Otisco, N.Y.
Body #8512406
Engine #14V-002711.....Now it has the Suzuki GS 750 4 cylinder
VIN 1LSECP2E0F2000008

Owned by Steve George who offers the following comparisons of Litestar to Pulse:

Mine had only 19 miles on it when I got it and it had a Yamaha 400 motor. My winglets are adjustable for height or angle. Also I have springs front and rear, where as some Pulse's have an air spring assembly. I also have rear doors that are accuated electrically which I installed because my engine wouldn't breathe, due to the streamline. I also added scoops on the side and one underneath for my new gsx 750 suzuki powerplant. And a thermo fan in front of the engine for futher cooling.

The outriggers on mine, at one time had accuators on them that were adjustable so that you could raise or lower them for different speeds, however I don't think they ever worked and were removed before I got it. You will notice in my pics that the body was not cut out around the wheel much and restricted the turning signifigantly.

My reverse, I suspect a later addition, but I'm not sure....its crude, but works. My battery was in the rear just behind the engine and the harness was an OEM from a Yamaha 400. It was too short in spots and was extended, which I replaced.

The track for the canopy is a rod on each side welded on a flat stock, on end with the canopy riding on the channel, using tubing with plastic pipe guide inside.
---
This is the condition of Owosso Litestar #008 was found by Steve George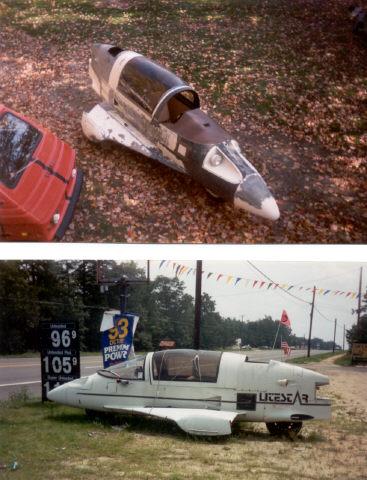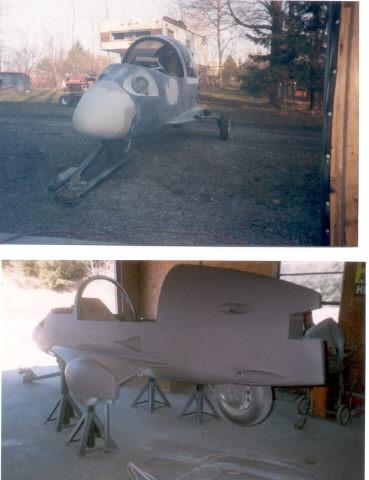 After Restoration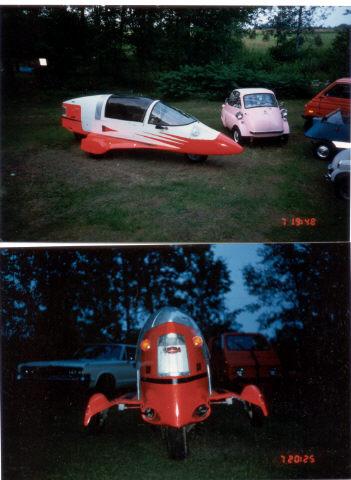 ---
---
Your Host, Steve Schmidt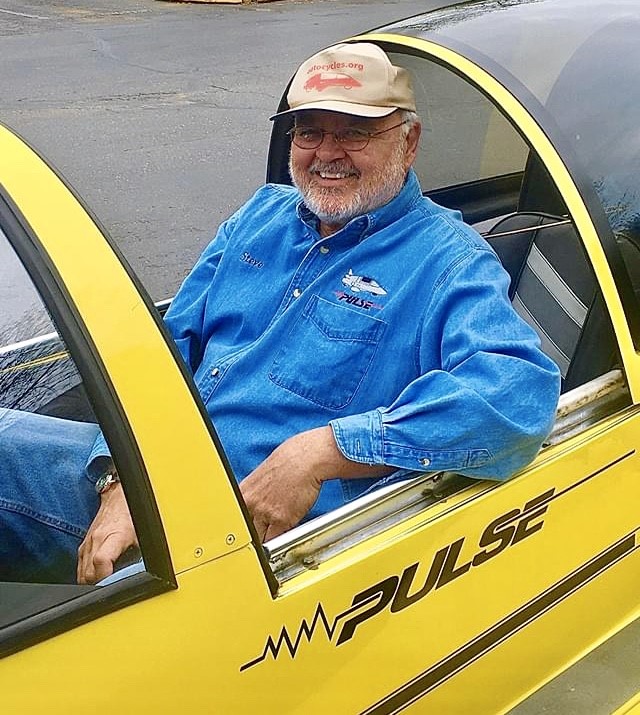 Last Update: 11-20-20......
This is a personal website and is not affiliated with the designer, manufacturer or any company officials/employees.
Disclaimer: Litestar Pulse Website is provided to you free of charge, "as is."
The best efforts to maintain accurate Litestar Pulse
Website history, information, repair tips and content, however, it is
not responsible for the content of its information, opinion providers.
You should not assume that Litestar Pulse Website is error-free and
makes no guaranties as to the accuracy, currency, content, or quality
of any such information.
Copyright 2021 © All rights reserved