Scranton built Litestar #11
---
Scranton Litestar #002
Distributor.....Possibly Litestar of Delaware - Samuel Renaruo and John Muth - New Castle, DE.............? - Delaware............Brent Applebaum - Wilmington, DE
Year...............1984
Color...........WHITE
Dealer.................?
VIN.......... #1LSECGBE1ES000107
---
Scranton Litestar #11 in December of 2021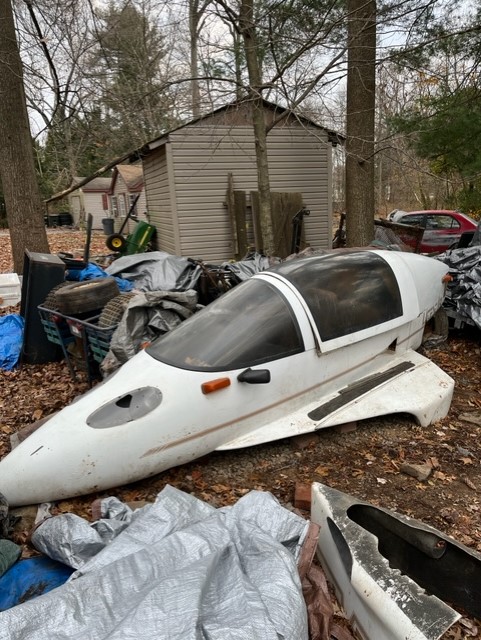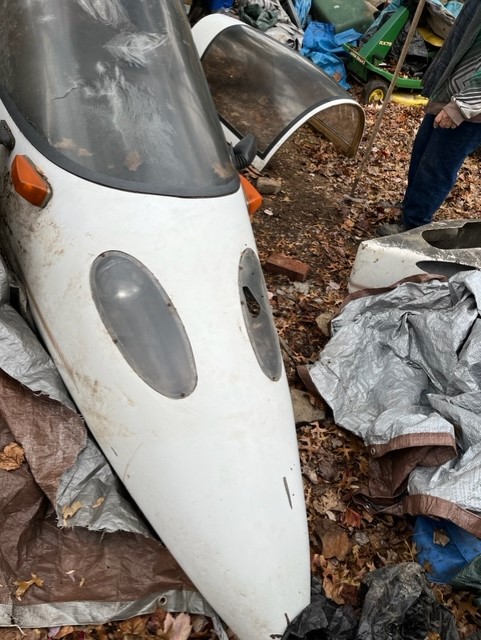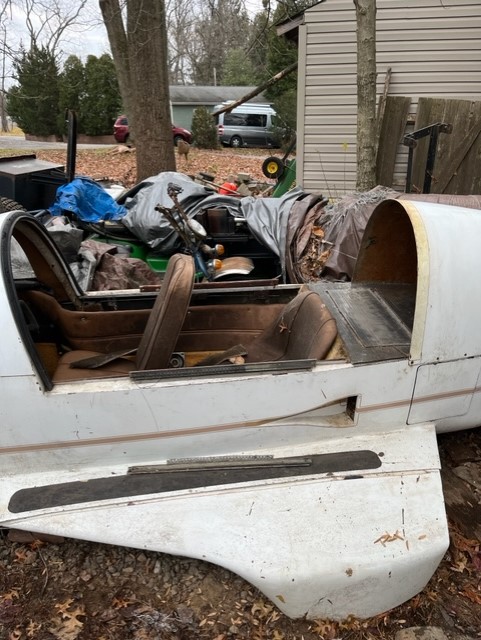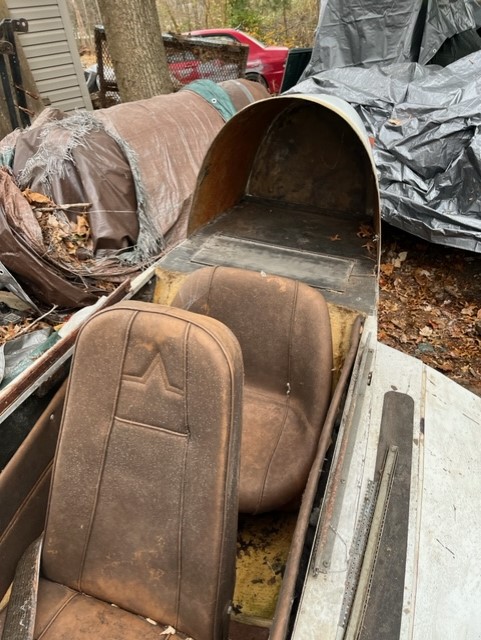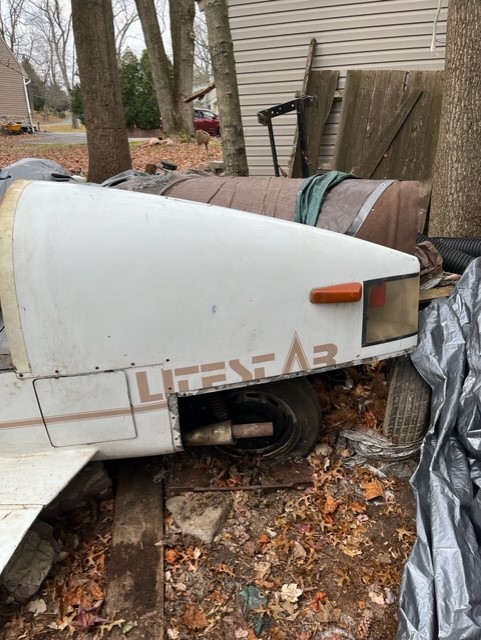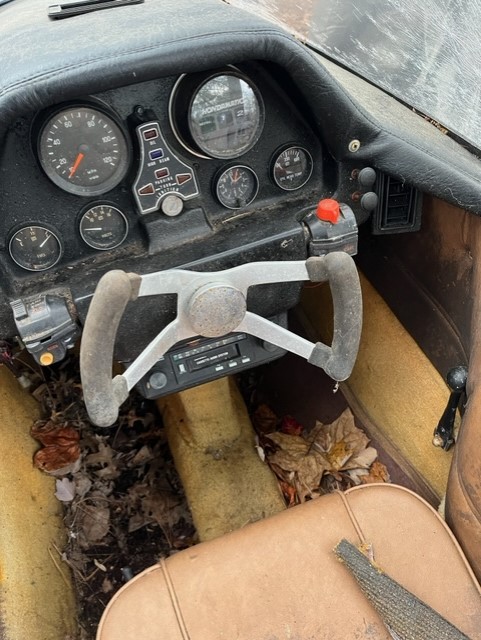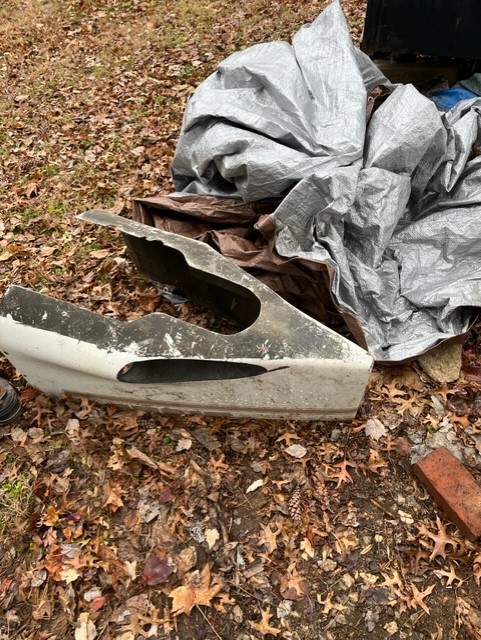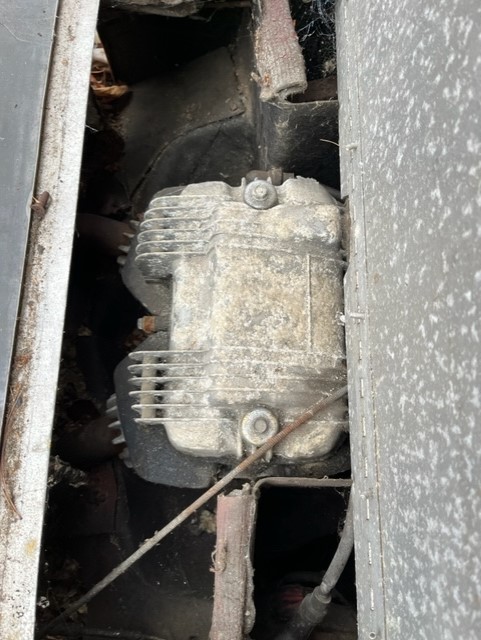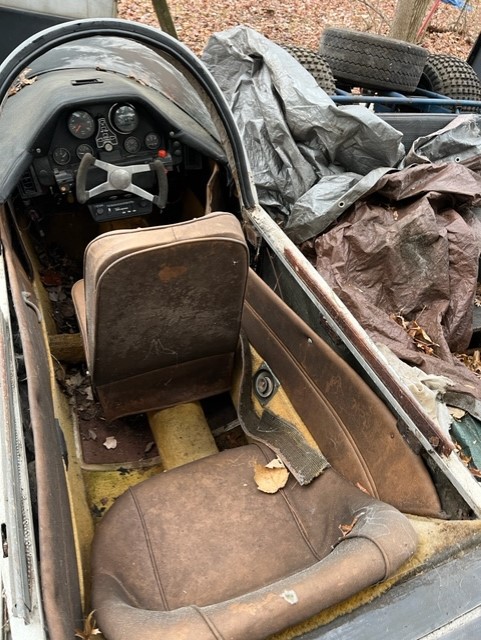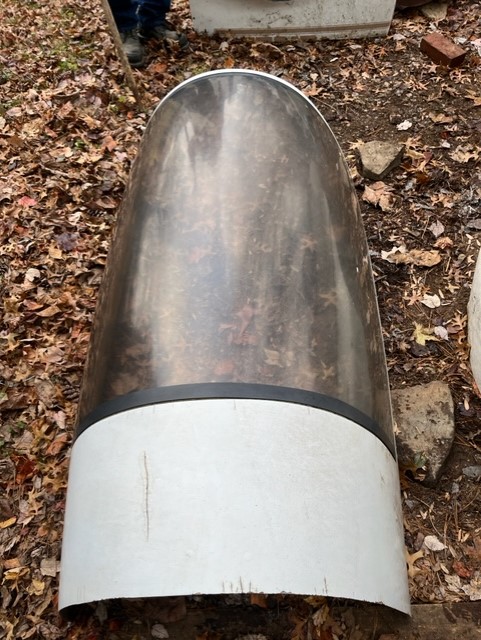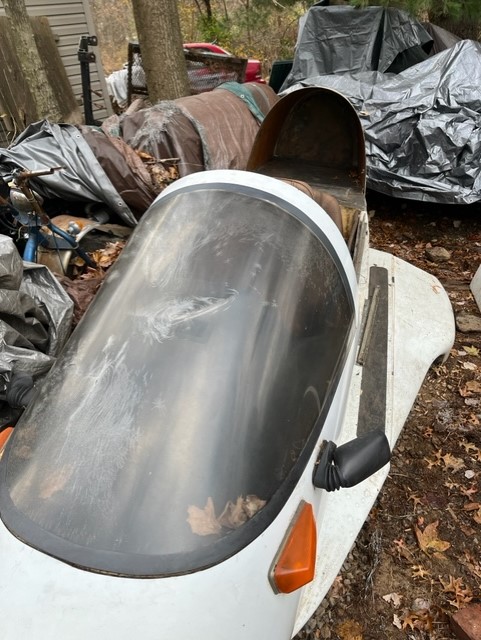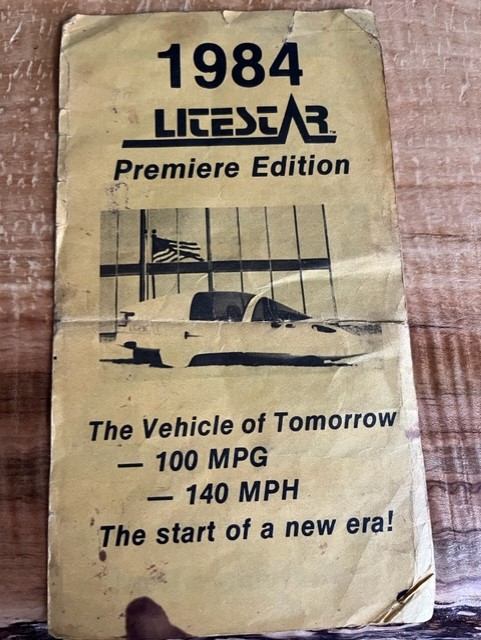 Brent was asking $4,000 for the Litestar in 2022 on Facebook.
---
Doug Walsh (builder of the prototype BD-200) submits the following:

These Scranton built vehicles can be identified by the small wheels, with the outrigger tension rod fix, and bent square tubing frame around the engine. Scranton originaly purchased 20 bikes and we used their first car as a test mule.

The vehicles described below are the only cars built by myself at Bede Design, and I can positively identify any of them if they are found.

The #1 factory prototype is the BD-200. This car shares no parts with any other car.

The #2 factory prototype (Chicago auto show car) had a TIG welded round tube chassis attached to the front and rear of the main aluminum tube. It used one of the first two hand laid fiberglas bodies made from new molds. It also had custom seats, no exposed outrigger link, motorcycle forks and wheels, 450 automatic, small outrigger wheels, and an aluminum dash. It was white in color with a three color stripe.

There was a 3rd car (chassis only) I built that used round tubing, and a GPZ 1100 donor bike. It belonged to a dealer (Dave Scwartz), and it was later fitted with the spare set of hand lay-up body parts that we got to build the show car with. I don't know if it was ever completed.

There was also a test car that used the very first Scranton built chassis. It started with a red paint job, but was later painted silver. This was the car that we used to develop the new suspension and car wheels/brakes right before I left Bede Design. It had the first prototype larger outrigger wheels, and I believe it was used after we left, for outrigger testing by Bruce Emmons. I dont know if that car was ever titled or sold. It can be identified by a nicer quality TIG welded front suspension, and volkswagen wheels and tires.