Owosso Litestar #14
---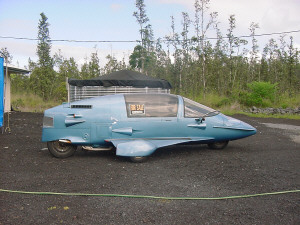 Don Smith of Florida owns Owosso Litestar #14
Original Color.....White....now blue
Year...... Jan. 28, 1985
Original Owner/Dealer.....Clarence Greenwood - died in accident
Other Owners include........William L. Plummer/Gerald Clark
Body #85?????
Engine #14V-008207....400cc
VIN 1LSECP2E6F2000014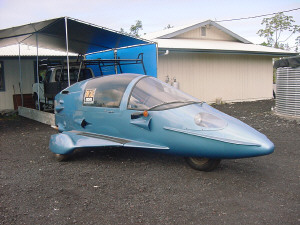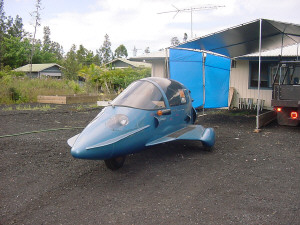 Gerald Clark purchased the Litestar from Bill Plummer in about 1997. Gerald had done extensive work on it. Today it is powered by an 1100cc Honda Magna. Gerald had the Litestar shipped from Florida to Hilo, Hawaii. In 2004, Gerald shipped the Litestar back to Florida to Don Smith.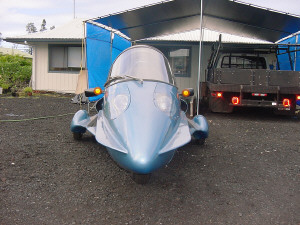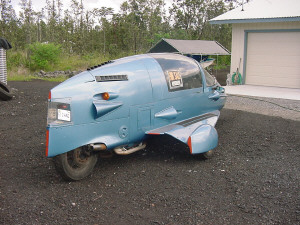 ---
Letter submitted by Jimmie Sattison dated Sept. 3, 1985:
To All Dealers
I very much regret to inform you that Clarence Greenwood, the Litestar dealer who was killed in a accident Saturday, August 31,1985.
Clarence was driving his Litestar from Las Vegas to Alburquerque in order to participate in the New Mexico State Fair. The specifics are somewhat sketchy, however indications are that a van exited a side road and collided with the side of Clarence's vehicle.
Signed....... Stanley A. Leitner
President Tomorrow Corp
---
Webmaster's note: It was found that Clarence ran a stop sign.
---
---
Your Host, Steve Schmidt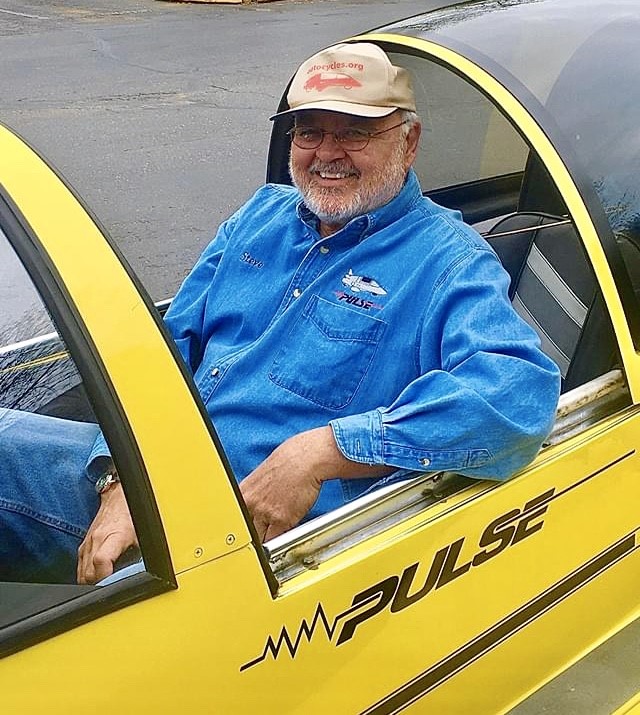 Last Update: 11-20-20......
This is a personal website and is not affiliated with the designer, manufacturer or any company officials/employees.
Disclaimer: Litestar Pulse Website is provided to you free of charge, "as is."
The best efforts to maintain accurate Litestar Pulse
Website history, information, repair tips and content, however, it is
not responsible for the content of its information, opinion providers.
You should not assume that Litestar Pulse Website is error-free and
makes no guaranties as to the accuracy, currency, content, or quality
of any such information.
Copyright 2021 © All rights reserved