Owosso Litestar #15
---
Calno re-powered #15 to electric. The Litestar now uses a circa 2015 96v EnerTrac system dual liquid cooled motors using batteries out of a first generation Leaf.

Prior to that it was powered by a front wheel drive hybrid. In the dash photo below the iPad is missing, but Calno uses his iPad for speed and other info.

The rear wheel is 17" on an unmodified rear swingarm with shorter adjustable shocks.

Litestar #15 in 2020.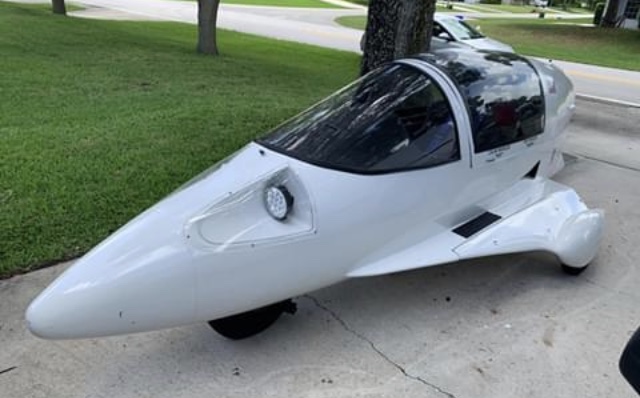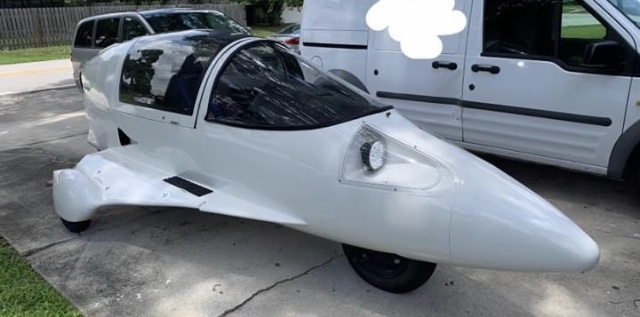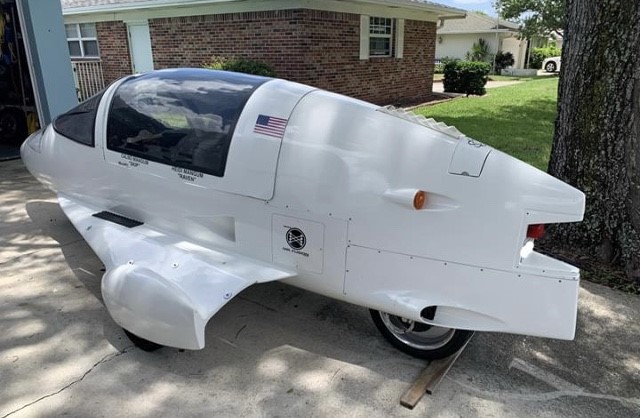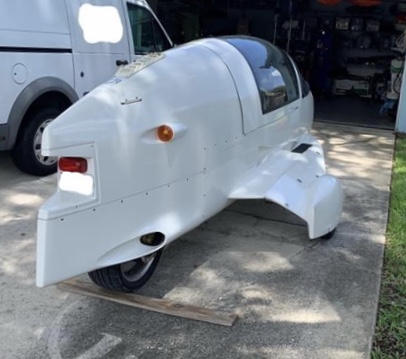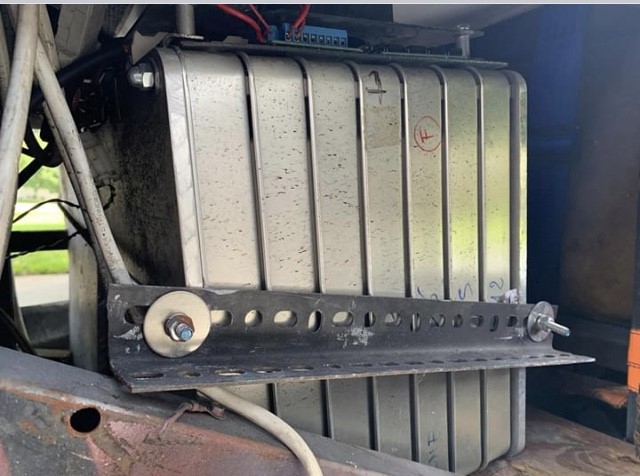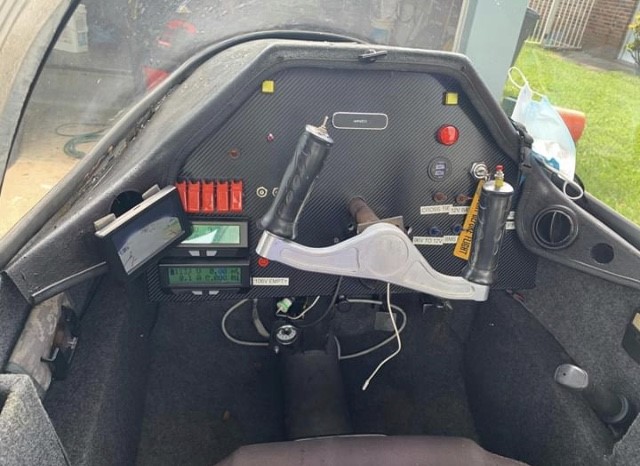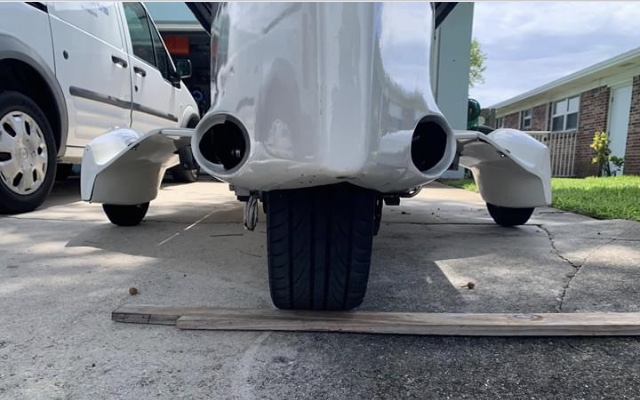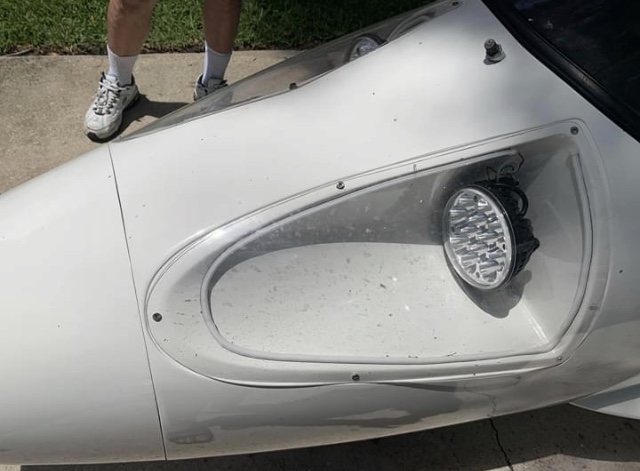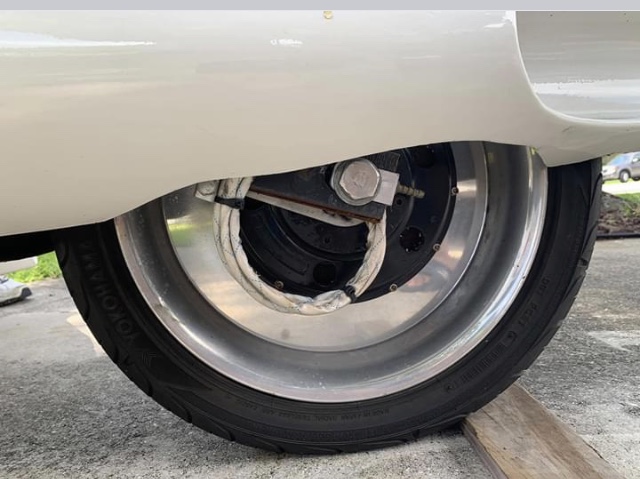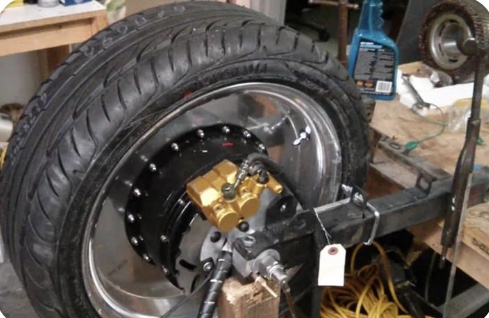 ---
Below, Litestar #15 in about 2010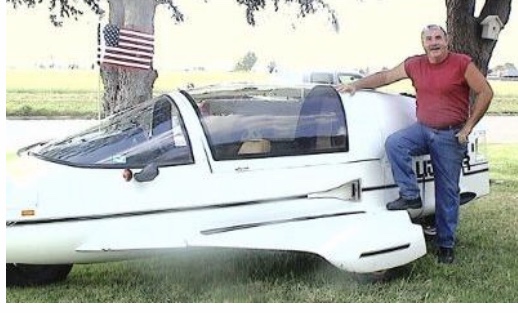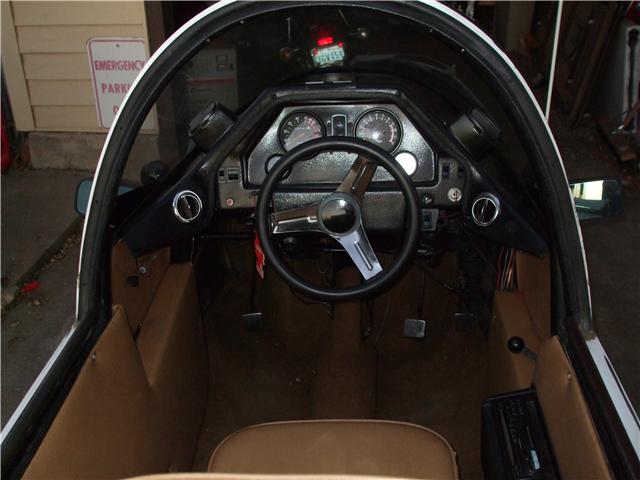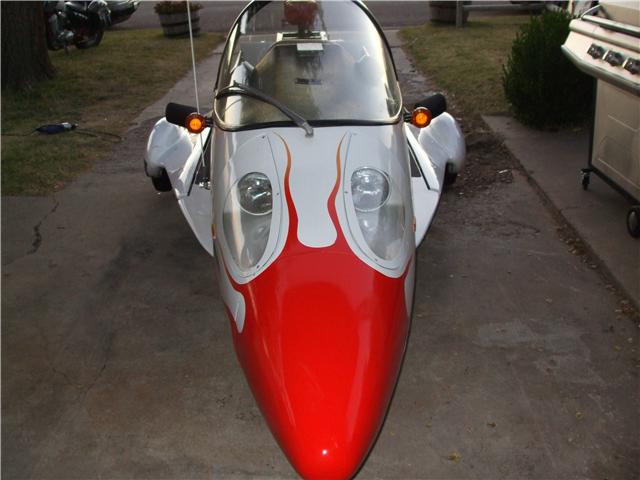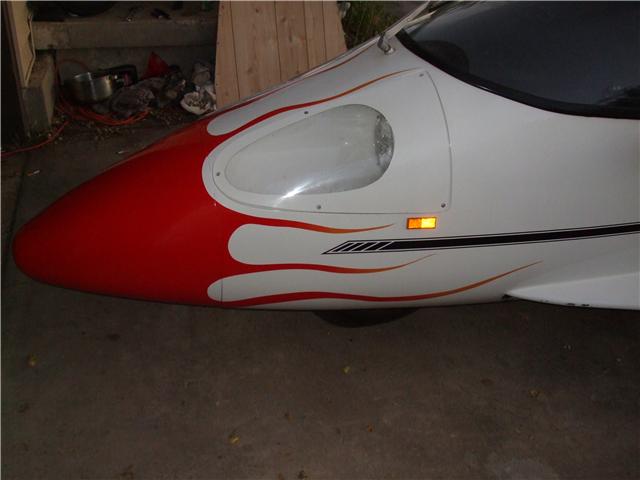 Year Built.......March 1985
Original Owner.........Cedric Cryer/Jim Taylor - OK
Original Color.......White
Body #85?????
Engine #14V-002772....Yamaha 400cc
VIN 1LSECP2E7F2000015
HISTORY OF #15
Today Litestar #15 is owned by Calno Mangum of Florida who bought it in Nov. of 2008 from Jim Younger of Spearman Tx. Jim bought #15 in August of 2008 from Bruce Stinson of Waca, TX who bought it from Cedric Cryer in 1989.
Bruce drove it home and put it in a big vac bag and locked it up for 19 years with only 2,023 miles on it.
This unit has become a big hit in Spearman. It was on the front page of the paper. A man came from a town 20 miles away just to see it first hand and he was in a wheelchair. He told me he loved to ride bikes and flew a crop duster, till one day it went down in a field. That was the end of his ride & fly days... that was 25 years ago. Well, I put him in the back and off we went. He loved it and said it made him feel like a kid again. Thats the joy a Litestar can give.
---
---
Your Host, Steve Schmidt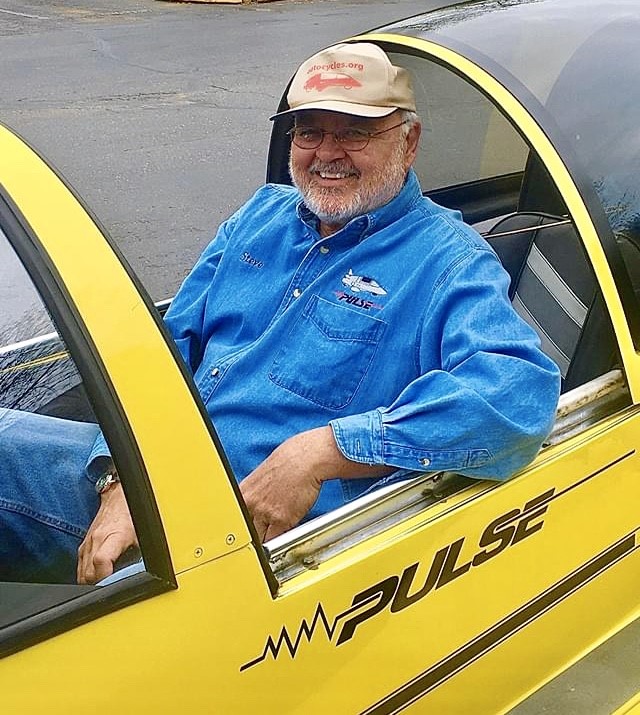 Last Update: 11-20-20......
This is a personal website and is not affiliated with the designer, manufacturer or any company officials/employees.
Disclaimer: Litestar Pulse Website is provided to you free of charge, "as is."
The best efforts to maintain accurate Litestar Pulse
Website history, information, repair tips and content, however, it is
not responsible for the content of its information, opinion providers.
You should not assume that Litestar Pulse Website is error-free and
makes no guaranties as to the accuracy, currency, content, or quality
of any such information.
Copyright 2021 © All rights reserved