Pulse #023
---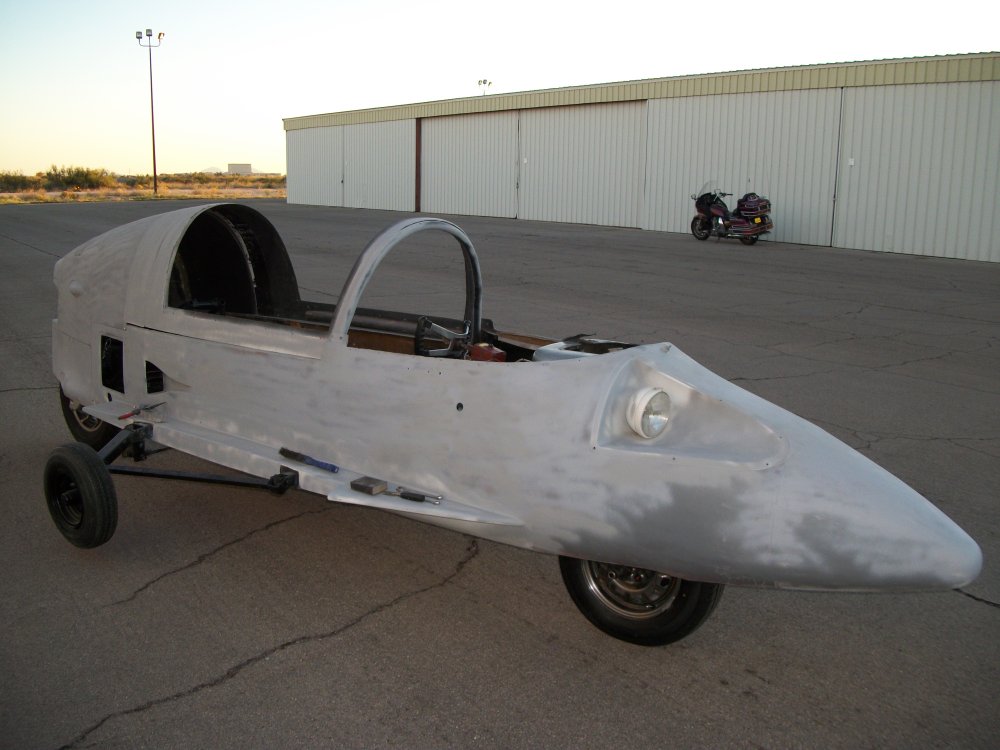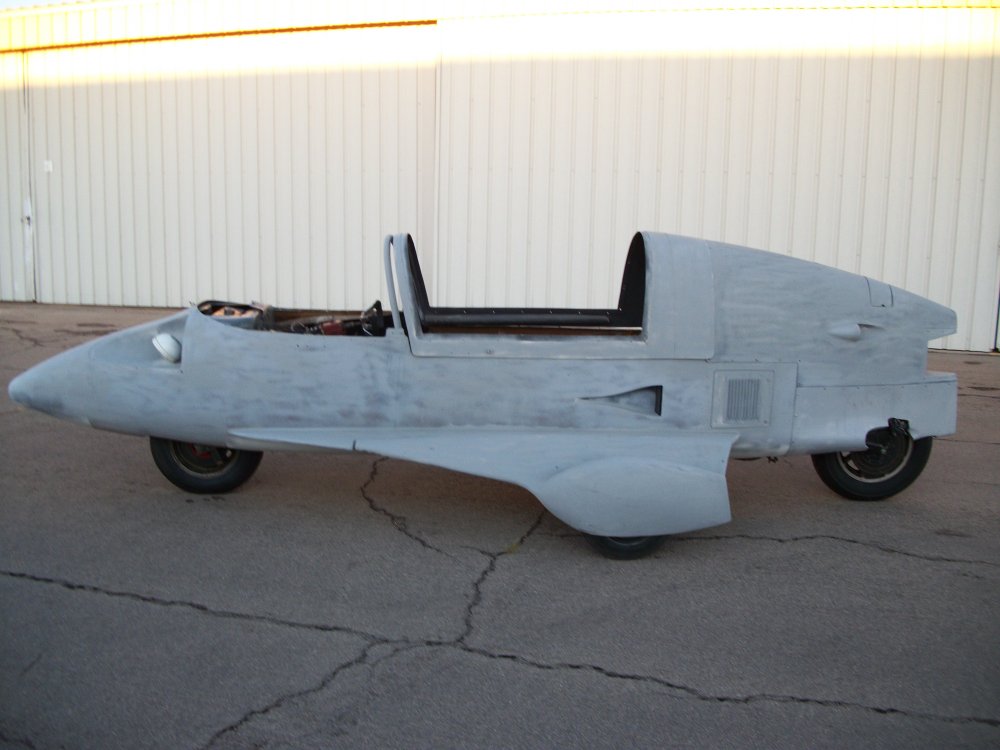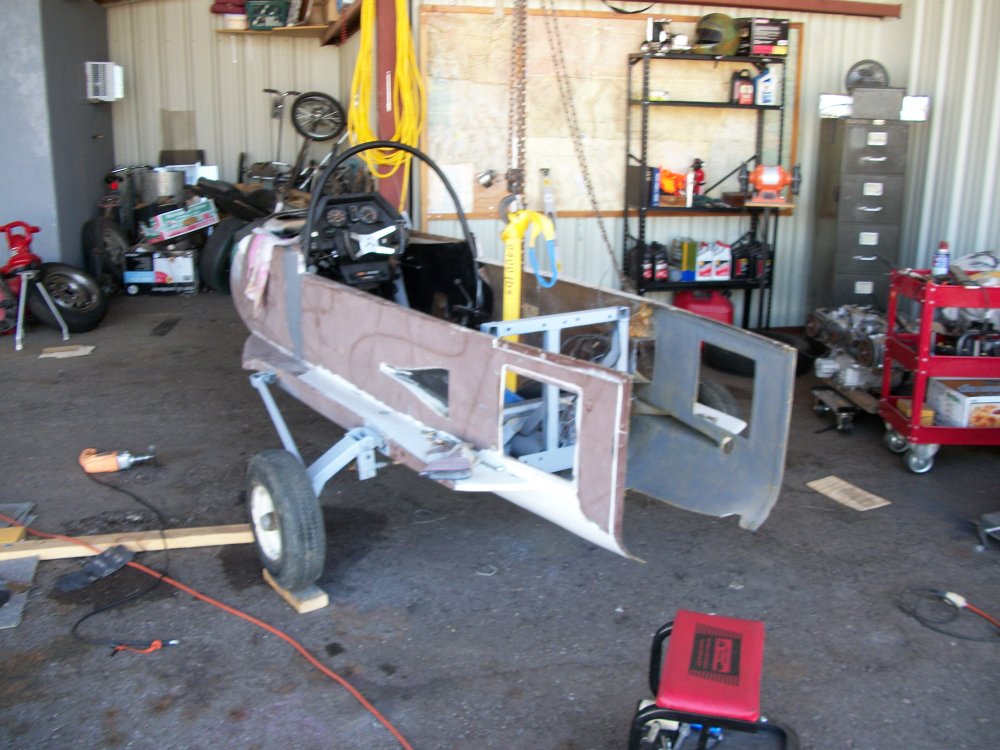 Pulse #023 today is owned by Mike Behrman of Atlanta, GA. He bought it from Steve Bodnar and Jim Augustine of El Paso, TX.

In Jan. of 2010, the Pulse was being re-powered with the Goldwing 1200cc engine, repair of the front wheel assembly, body work and a new canopy and windshield from Todd's Canopy of FL.

A new radiator was mounted, "Sun Pro" voltmeter, temp., and fuel level gauges added. Repaired headlights, horn, ignition switch moved to the dash, shifter working via a teleflex cable and hydralic clutch installed.

A new canopy was glued to the canopy frame and installed a new "Legacy" GPS" analog Speedometer and matching Tachometer and the speedometer is personalized with the text "PULSE #23".

The original title was not yet located.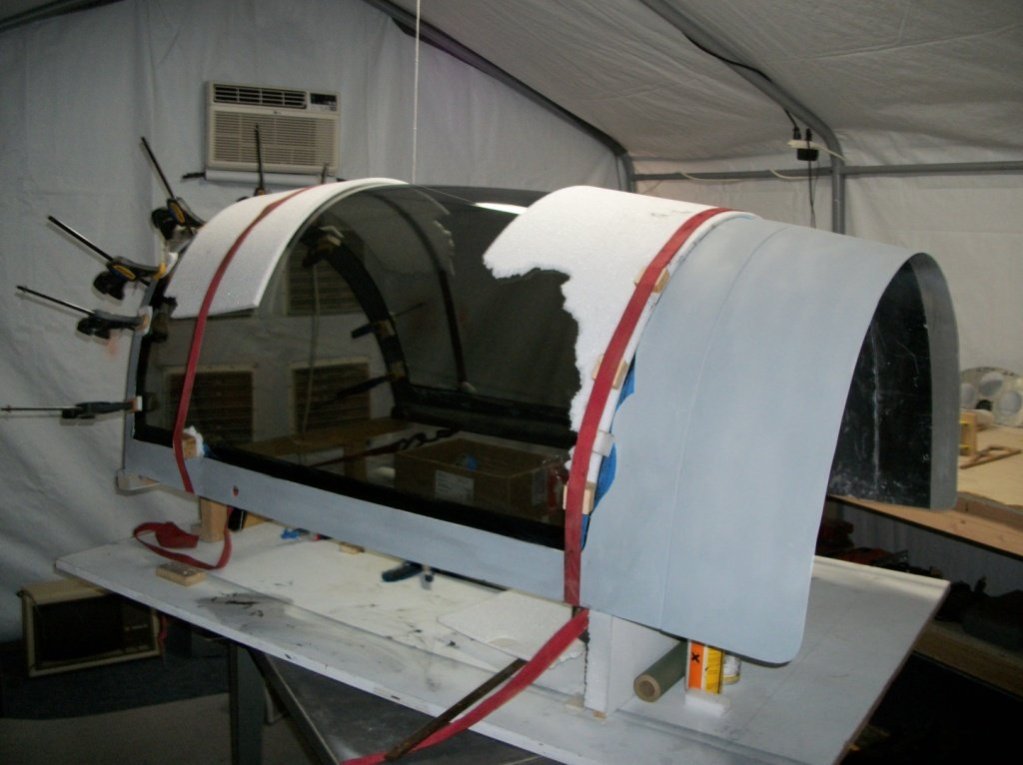 Above, the canopy and windshield from Todd's Canopies in Ft. Lauderdale, Fl. is glued to the canopy frame. The installation required several hours of trimming with an angle grinder equipped with a cutoff wheel and a lot of grinding using a die grinder and abrasive wheel. When I was very close to a good fit. The acrylic canopy was clamped to the original Pulse canopy frame. The custom made jig was necessary to pull the acrylic down against the frame during the final gluing process since the rear requires a strap, a clamp won't fit.
At this point the canopy required just a little more grinding for a good fit. Sikaflex Primer was used and Sikaflex 295UV to glue the canopy to the frame. It is recommended to tape off about an inch all around the edge of the acrylic and prime this 1" surface with the black primer.
Sikafles 295-UV has been used to glue canopies on experimental aircraft, so it is a permanent, flexible, UV safe adhesive.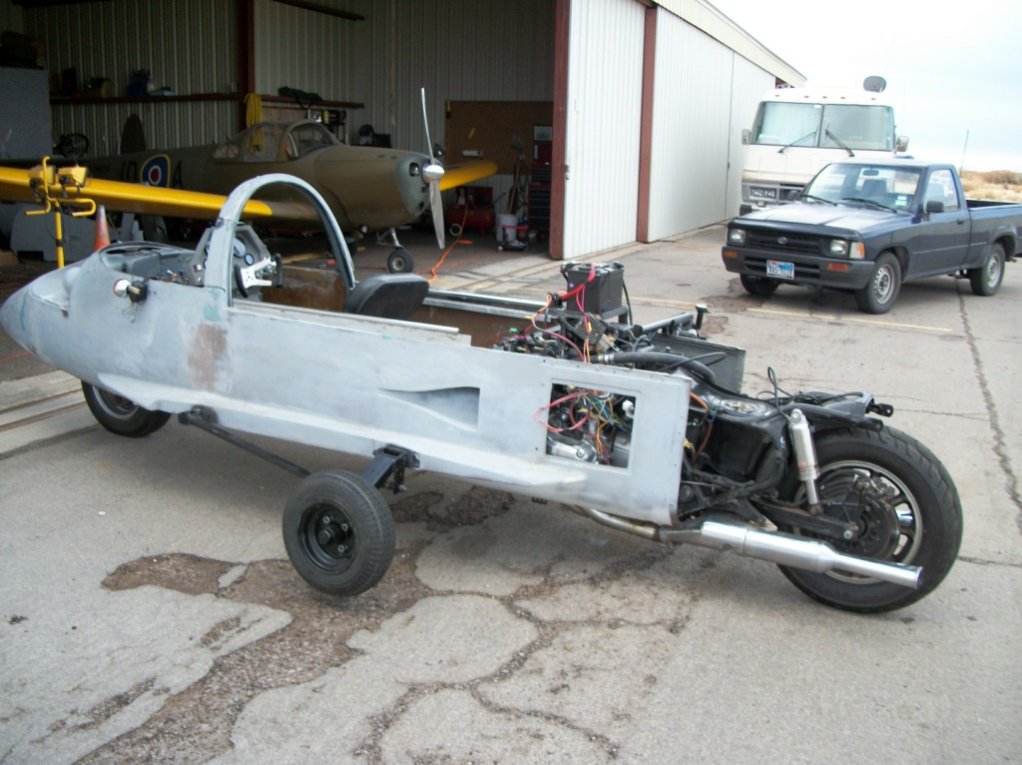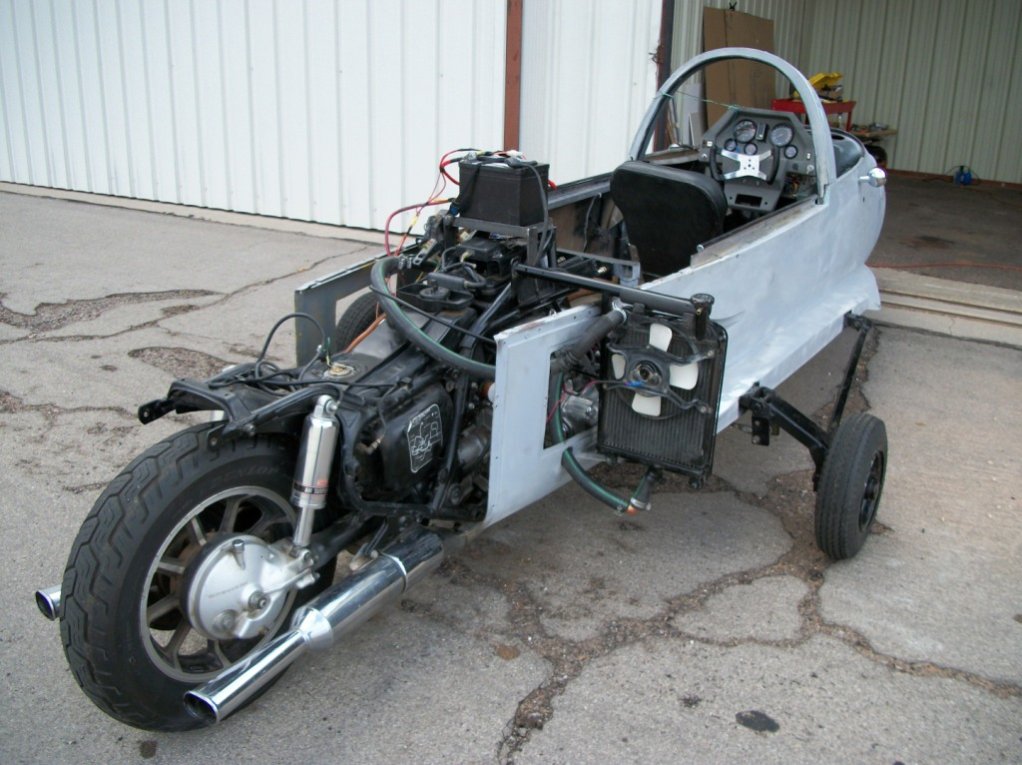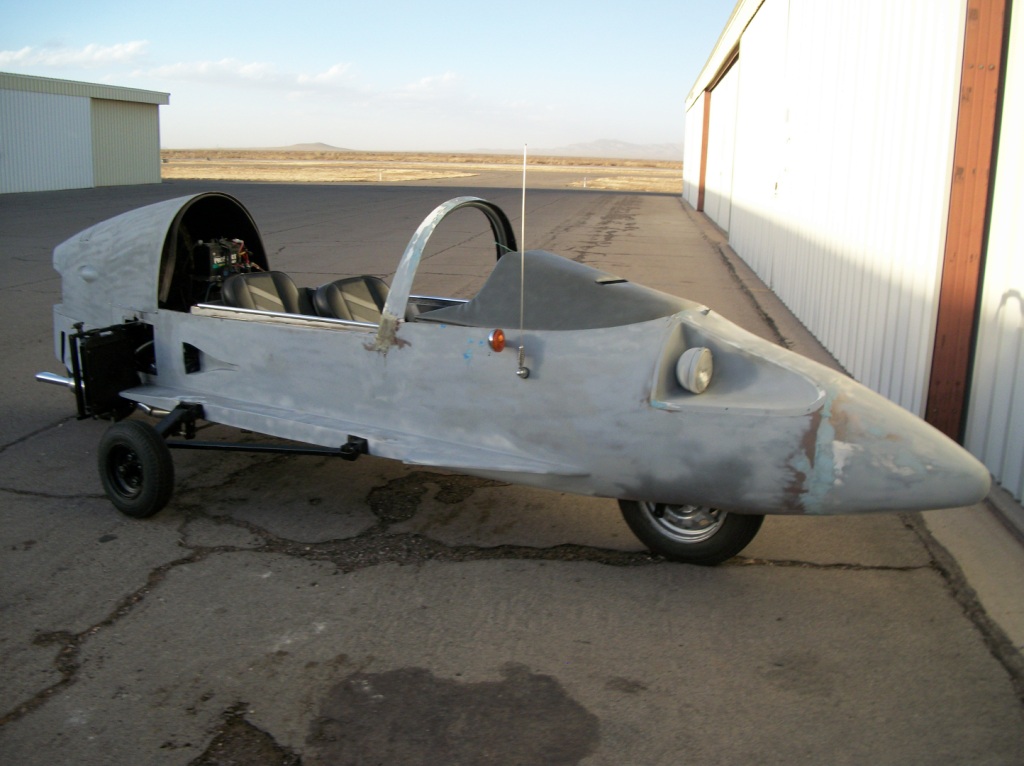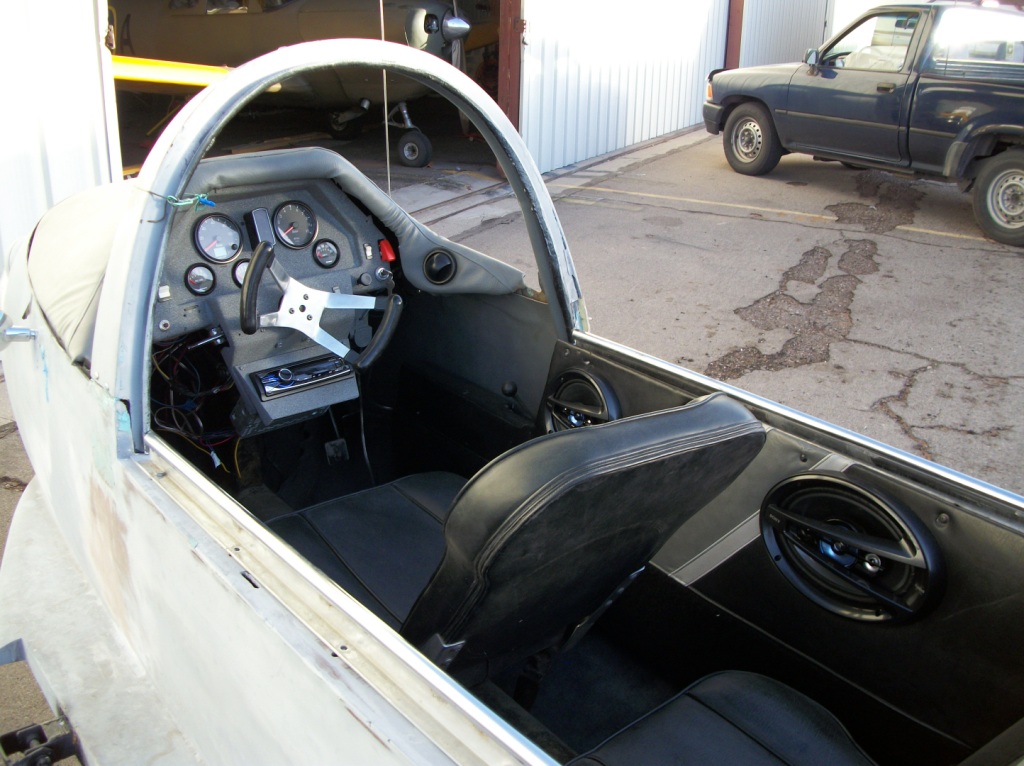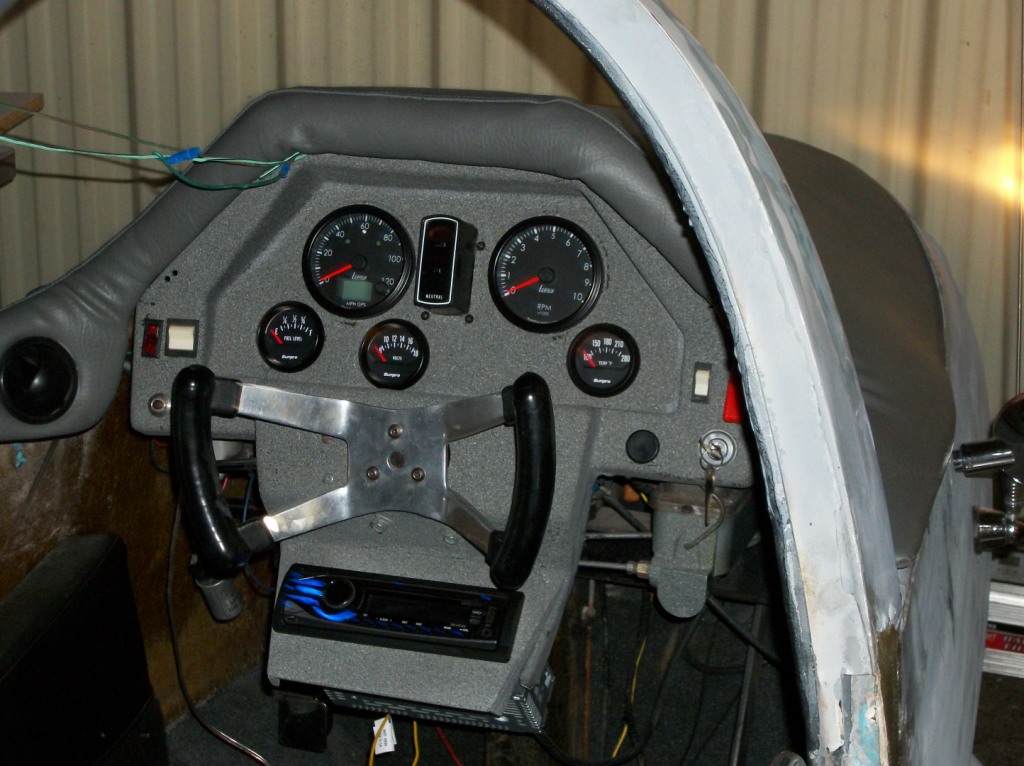 ---
Pulse #23 was offered by Steven Bodnar on ebay in July 2012 with this description:

Pulse #23 and is powered by a Honda GL 1200 engine with hydraulic clutch and 5 speed transmission. Instruments include a Legacy 10 function GPS speedometer with matching Tachometer, fuel level gauge, oil pressure indicator, temperature gauge, load leveler rear suspension with onboard compressor, Kenwood stereo W/4 Speakers.

Buy it now price of $21,900.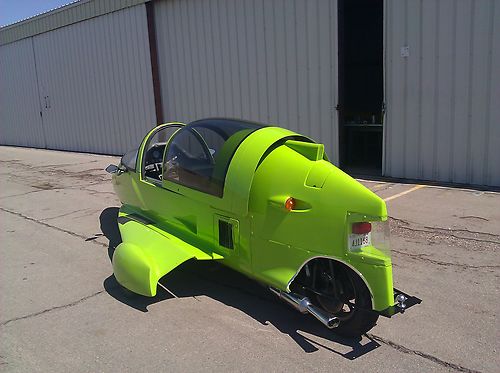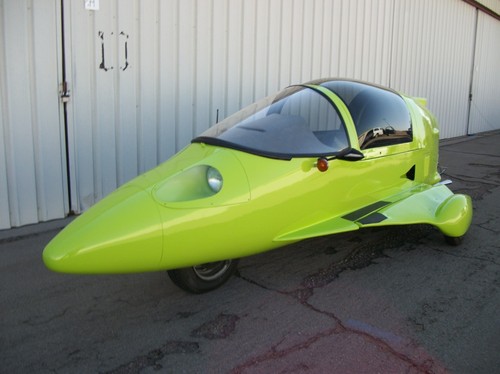 ---
Year built......April 1985
Color...........White
Original Dealer.........Rose Marine/Terry Irving/Pulse of Texoma - Irving, TX
Body #8522825
Engine #14V-001605
VIN 1LSECP2E4F000023
---
---
Your Host, Steve Schmidt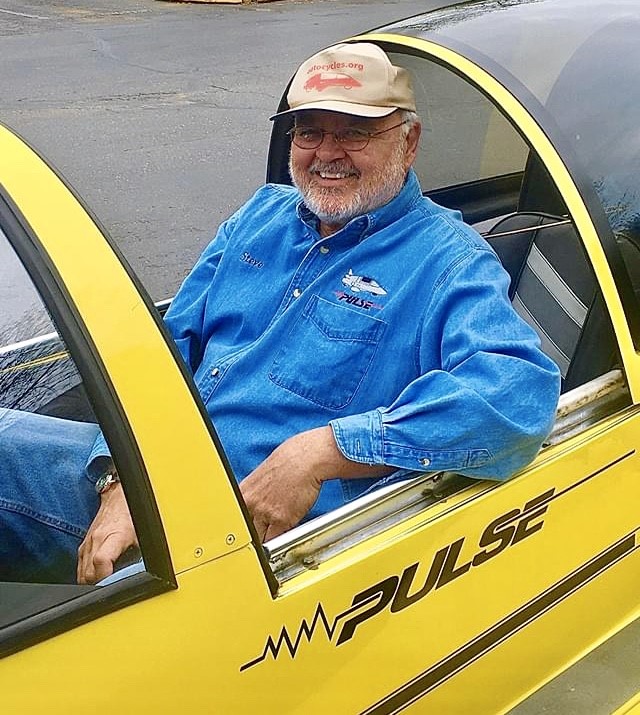 Last Update: 11-20-20......
This is a personal website and is not affiliated with the designer, manufacturer or any company officials/employees.
Disclaimer: Litestar Pulse Website is provided to you free of charge, "as is."
The best efforts to maintain accurate Litestar Pulse
Website history, information, repair tips and content, however, it is
not responsible for the content of its information, opinion providers.
You should not assume that Litestar Pulse Website is error-free and
makes no guaranties as to the accuracy, currency, content, or quality
of any such information.
Copyright 2021 © All rights reserved