Pulse #025
---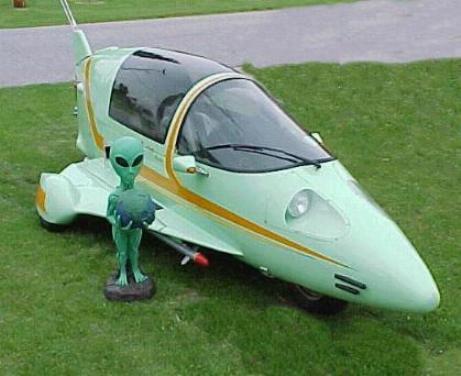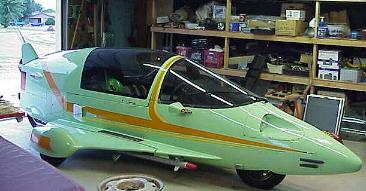 This 1985 Pulse, VIN #1LSECP2E6F2000025, was powered by a 400cc Yamaha, but was changed to a 700cc. This unit rides on all four wheels and in Indiana was classified as a car. The interior and exterior was designed by owner Jimmie Sattison.

Pulse #25 was purchased in June of 2001 by Randy Pinkham and he sold it in June 2002 to Portor Goltz of Redwood City, California.

Ashok Rai bought #25 for $10,000 off E Bay by having the seller end the auction early in April 2004 It was transported in 18 foot Container by ship to Anchorage,Alaska by Horizon Lines [877-678-SHIP] for about $3,500.00 in mid June 20

REGISTRATION and TITLED AS INVADER Motorcycle in California and then Alaska refused to call it a PULSE. So it took a whole day and two callbacks at the local DMV. They went ballistic but relented after they called California and Washinton DC to confirm it was a mandated motorcycle licence.

INSURANCE thru GEICO CYCLEGUARD liability only policy offered/available for $200 annually. I was rejected by all other insurances on the website. Geico has the Pulse on their database [ 1-888-434-2600]

The following has been repair or replaced: clutch, shock absorbers [rear suzuki motorcycle and front changed to air shocks], front brake caliper and outrigger bolts replaced.

The original steering box came as a "spare" and appears OK but need to find a steering rod or fabricate one.

JIMMIE SATTISON the original owner was great to to touch base with. He states original color was White and he added the missiles, gun turrets and tail, painted in Green. The original motor[Yamaha] burnt up and he replaced it in 1995 with the current Suzuki watercooled 700cc twin engine.

The mileage is 21,000, but speedometer cable is broken. He used to pull a Trailer with this and burnt a clutch or two. Also in Indiana, he was told to title it as a car and change the rear lights to bigger car brake lights and move licence tag to accomodate a car tag under the wing. Hence the design change in the rear.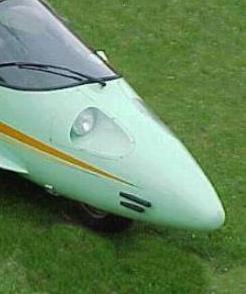 ---
---
Your Host, Steve Schmidt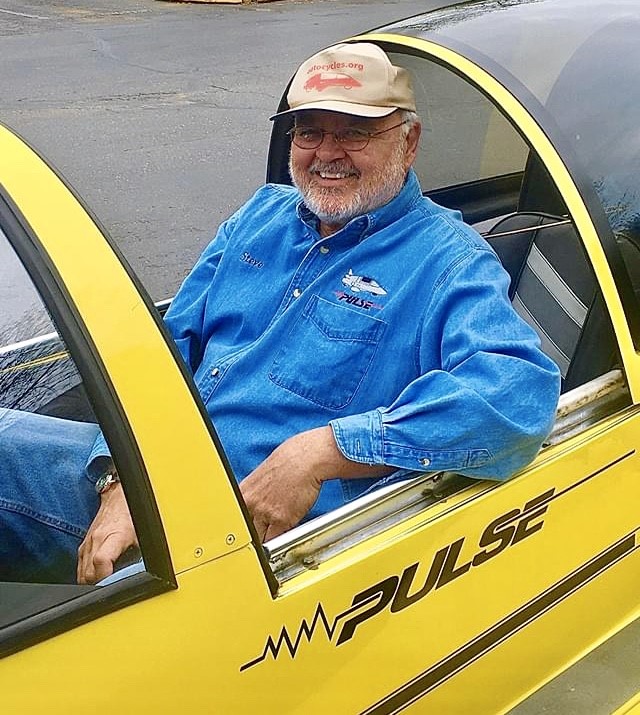 Last Update: 11-20-20......
This is a personal website and is not affiliated with the designer, manufacturer or any company officials/employees.
Disclaimer: Litestar Pulse Website is provided to you free of charge, "as is."
The best efforts to maintain accurate Litestar Pulse
Website history, information, repair tips and content, however, it is
not responsible for the content of its information, opinion providers.
You should not assume that Litestar Pulse Website is error-free and
makes no guaranties as to the accuracy, currency, content, or quality
of any such information.
Copyright 2021 © All rights reserved