Pulse #061
---
Doug Baer owns Pulse #61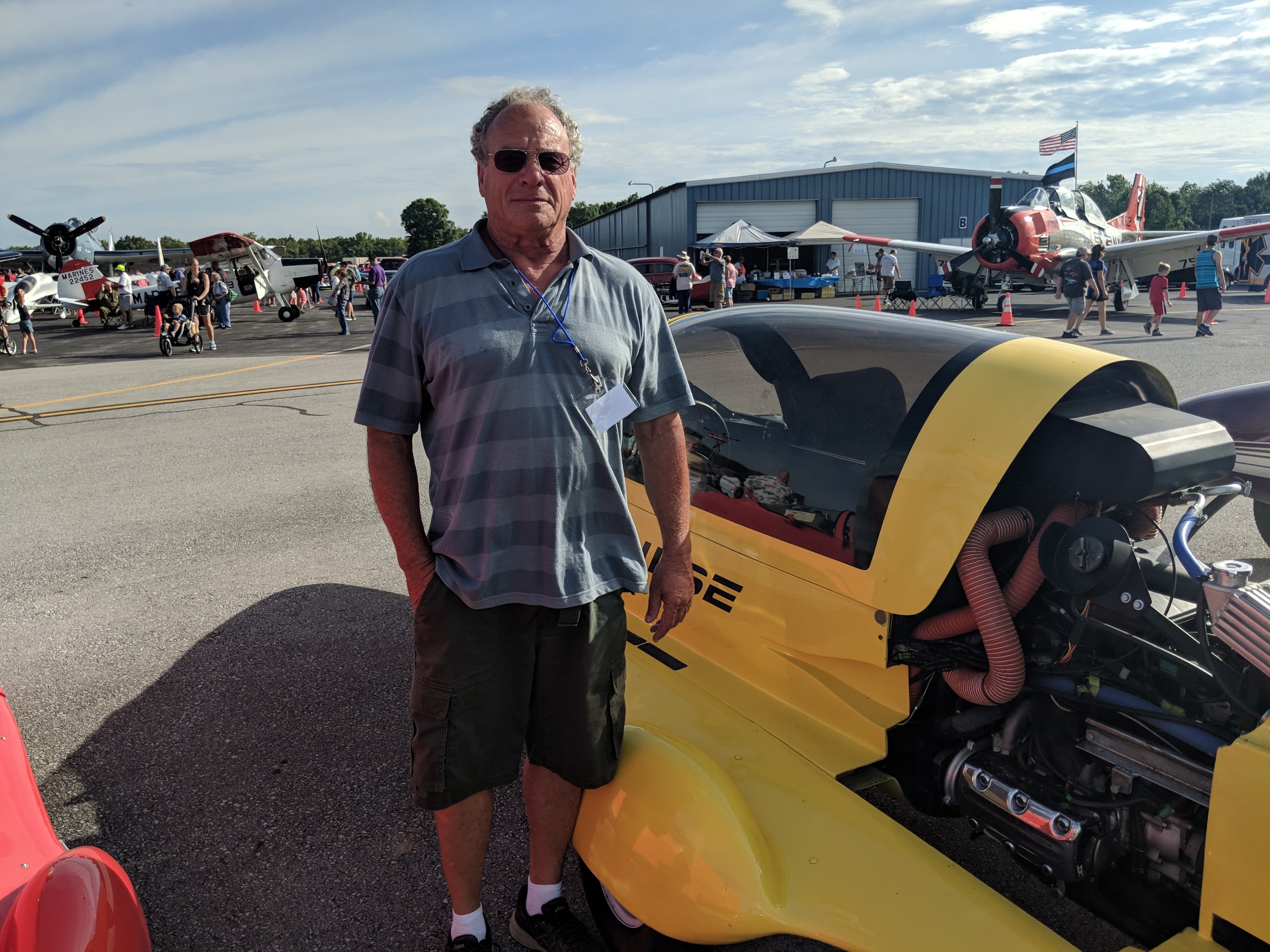 Doug bought #61 from the estate of Fred Showalter in Jan. 2017. Fred bought it from Bob Cervero of Florida. This 1985 model originally had a 400cc Yamaha engine.

Fred added the unique tail, 1,500 engine and has continued to improve #61.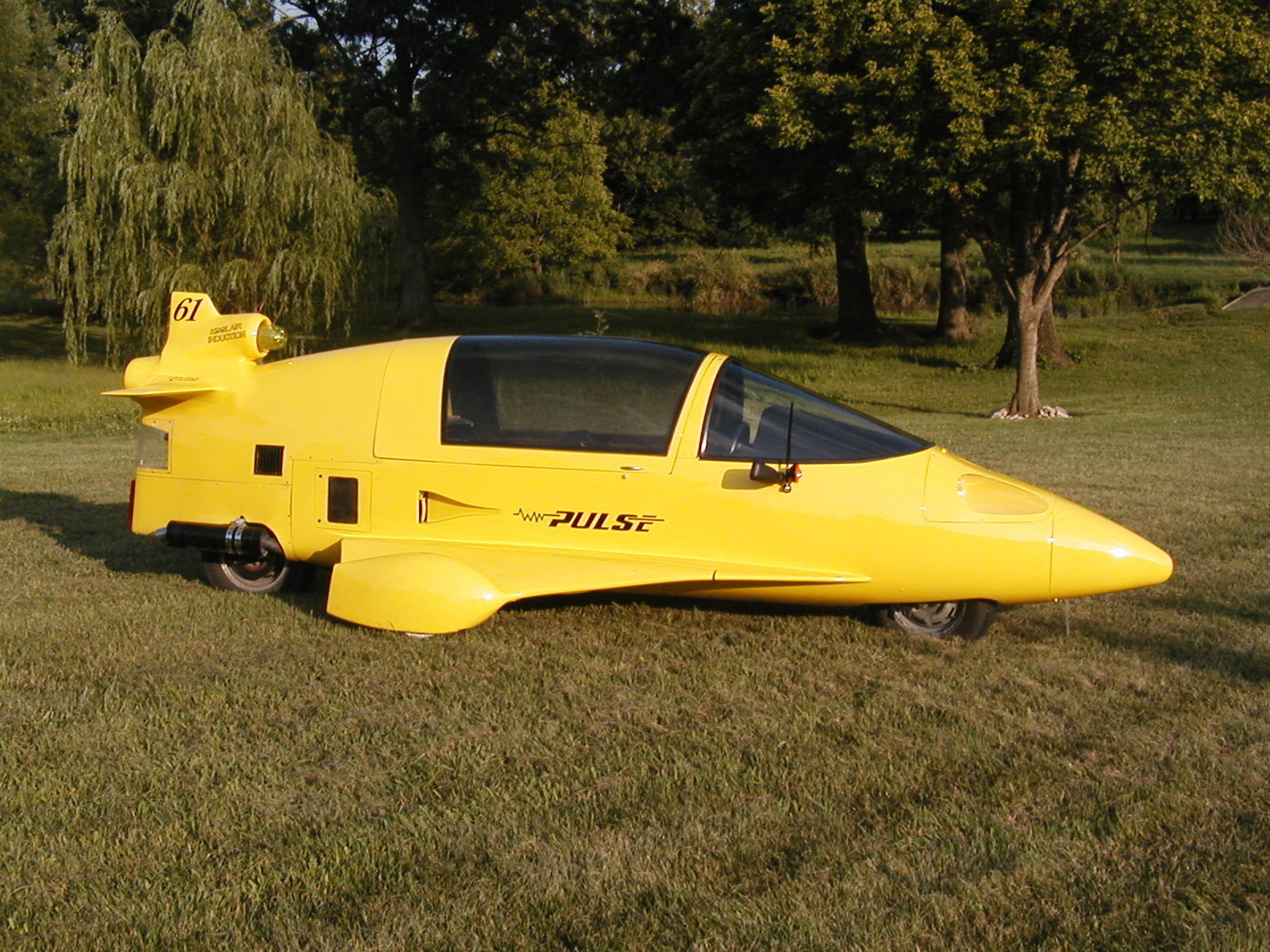 VIN #6TJ1M000000000061

Bob Cervero, former owner, made many upgrades and improvements of #61 which include a Kawasaki ZX7 motor which was installed in 2002. Water cooled, 110 hp. Dyna 2000 electronic ignition, rear air shocks with onboard compressor. New tires, brake system and wheel bearings. Carbs rebuilt, exhaust wrapped with high temp insulation. Windshield perfect, canopy good. Radiator in nose with thermostatic fan control and additional manual cooling fan. Never over heats now.

The yellow paint is average for an 18 year old Pulse. The interior is good. The plastic dash was replaced with aluminum sheet metal. This one won't warp in the sun.

With the new engine Bob says, "What a difference. This thing really goes. I like it! It's a fairly easy install, no cutting of the frame. Just make some motor mounts and run the exhaust, some plumbing to the radiator up front in the nose and away you go," Bob said.

He also installed air shocks in the rear. Pulse #61 came with coil over shocks front and rear, but that wouldn't allow for keeping the ride heighth constant when two people were riding instead of one, so Bob is now trying it with rear air shocks only, with an onboard compressor.
---
Here is #61 at the 2014 Rally at Marion, Indiana. Fred stretched the Pulse to accommodate the new engine.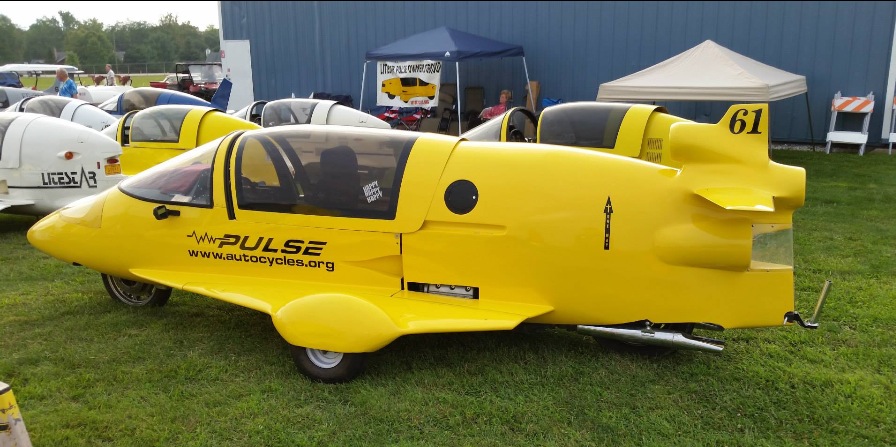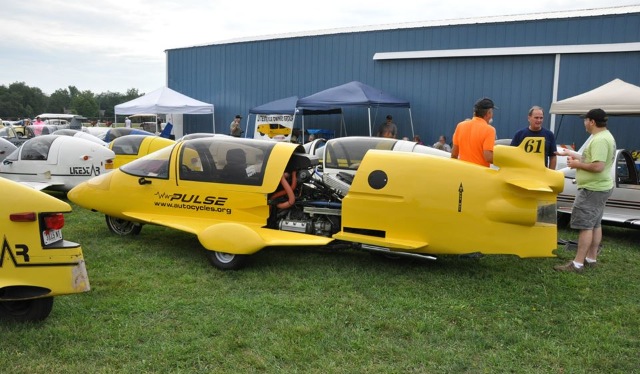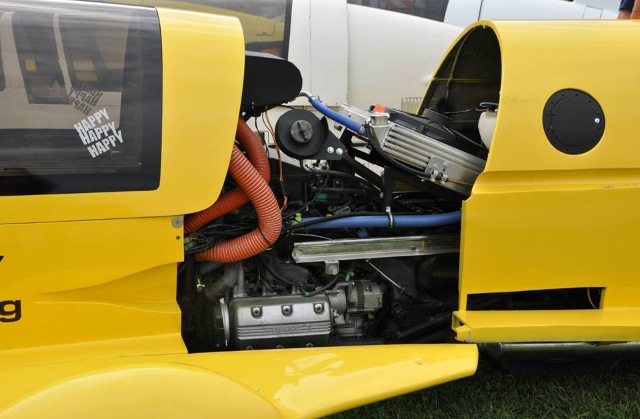 ---