Pulse #83
---
After trike conversion in about 2014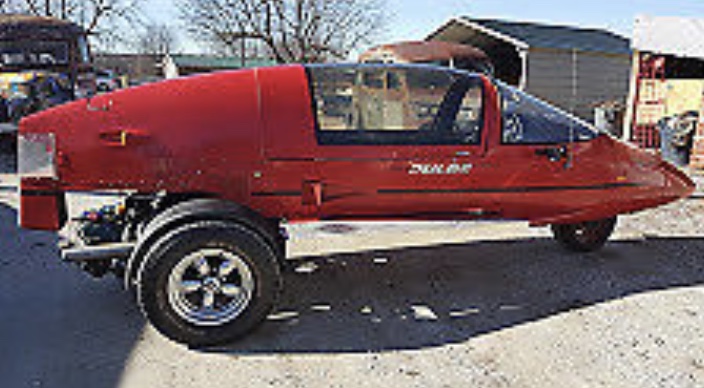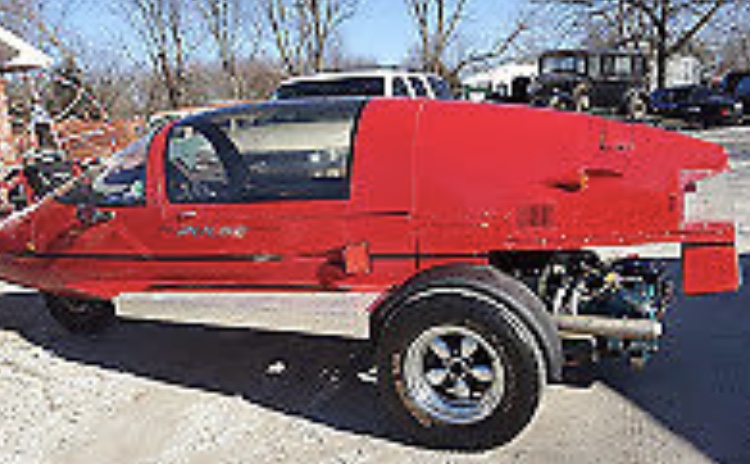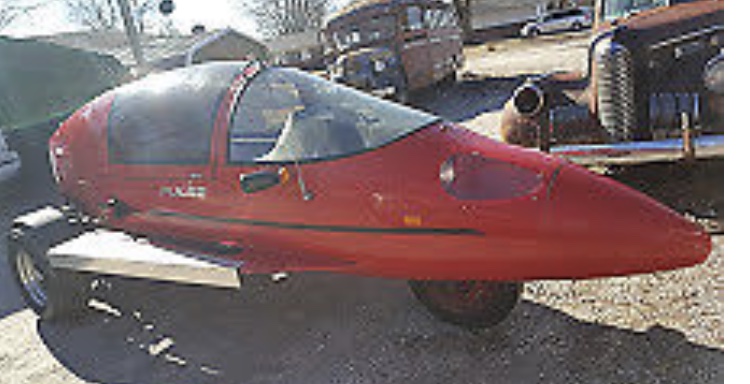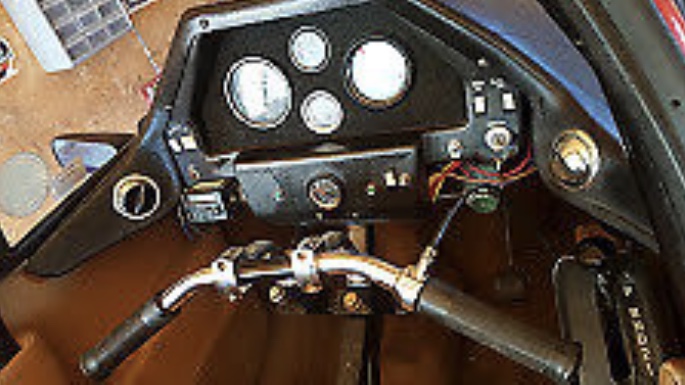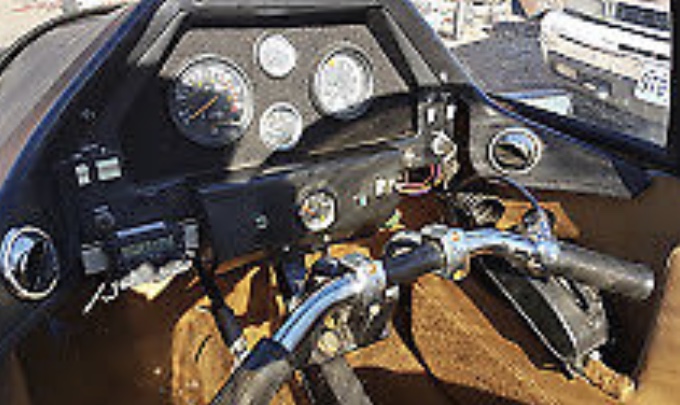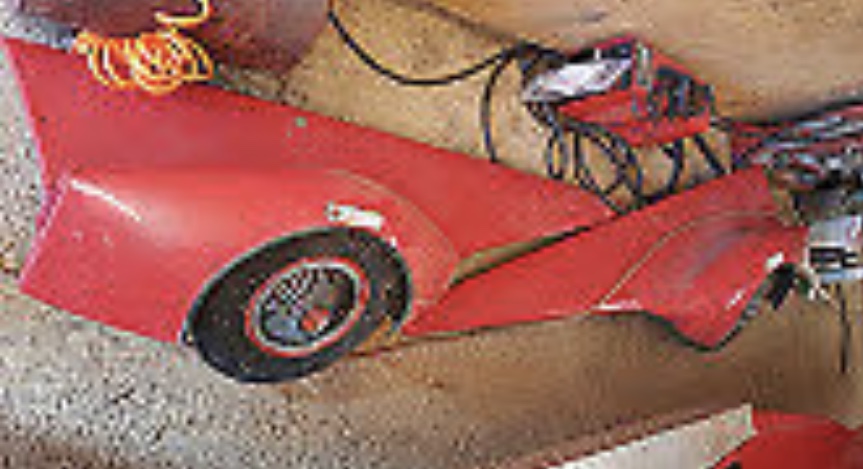 Year..........1985
Color.......Red
Original owner.........Pulse of Texoma/Terry Irving, TX......California......Ken Walkey - Pacoima, CA.....Ben Schrum - EurekaSprings, MO (2002) .....Jerry Garrison - Ava, MO....Dan Hennis - Cassville, MO (2018)
Present Owner.........John Weaver of Barryville, AR(2019)
Body #8580185
Engine #14V-008994.............Now Porsche 914 engine
VIN 6PJ1M000000000083
History of Pulse #83
Pulse #83 was listed for sale on eBay in Jan. of 2018......
Just out of storage since 2010, the 90 year old owner that had this had this built passed away in 2017.
He spent 10k buying the pulse body by itself then had the frame custom built.
Seller has pictures that came with the trike showing the build. It has a Porshe 214 4 cylinder drivetrain, automatic transmission, lights, turn signals, heater blower, front disc brakes and radio.
Streetable was running and drove locally in 2010. Only has 7,300 miles on the trike.
Clear title that's original to the 85 pulse.
Pulse #83 was originally powered by Yamaha 400 twin W/5-speed transmission. Deluxe leather interior, towbar, AM/FM stereo cassette. Has 858 original miles. Legally registered in California - thru March '02 as a motorcycle.
Ken Walkey kept his Pulse at his hanger at "Whiteman Airport" - Hanger A-2 in Pacoima, California. The Pulse was sold in May of 2002.
Good interior, but could use some new carpeting. Structurally okay with solid outrigger attachments, clean dash and instrument cluster. The mileage is about 6,000. The canopy and windshield are good. The outriggers have been cut to reveal the small wheels.

---
---