Pulse #132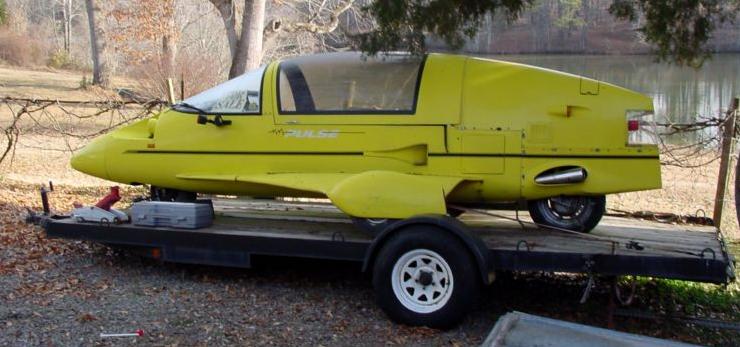 Pulse #132 was owned by Lyle and Trish of Canton, GA and sold at the Great Gatsby auction for $9,500 in 2006.
Year........ 1985
Color..........Yellow
Body #851008133
VIN..... #17JTW12R5FM000132
It had 2,782 miles and been sitting for 19 yrs in a garage. Original condition, everything works: gauges, brakes, radio, lights, wipers all work great. No cracked glass.
Everything is original even the paint. Has 2 very small cracks in fiberglass in rear upper panel, paint could be touched up. The only thing we have changed on it is a new exhaust and mufflers. Engine was 400 CC Yamaha.... Replaced engine with a another 400 CC Yamaha. (The original engine had over heated).
---