Pulse #141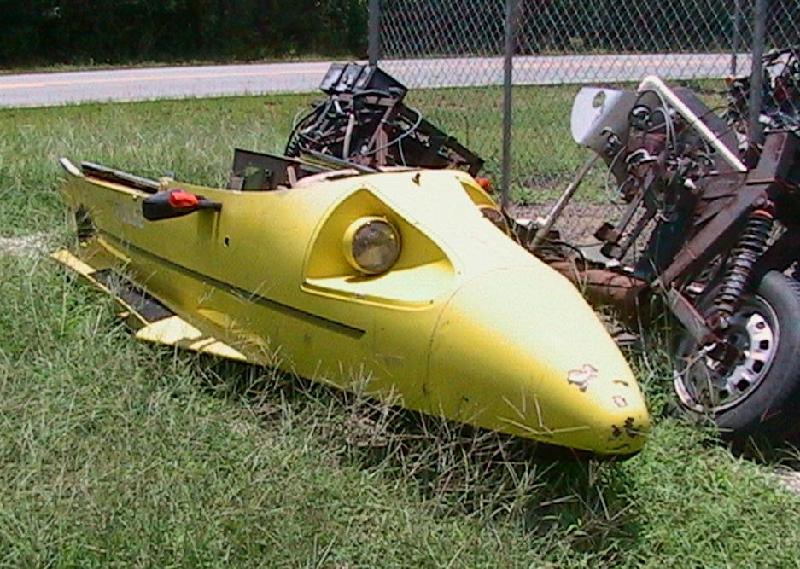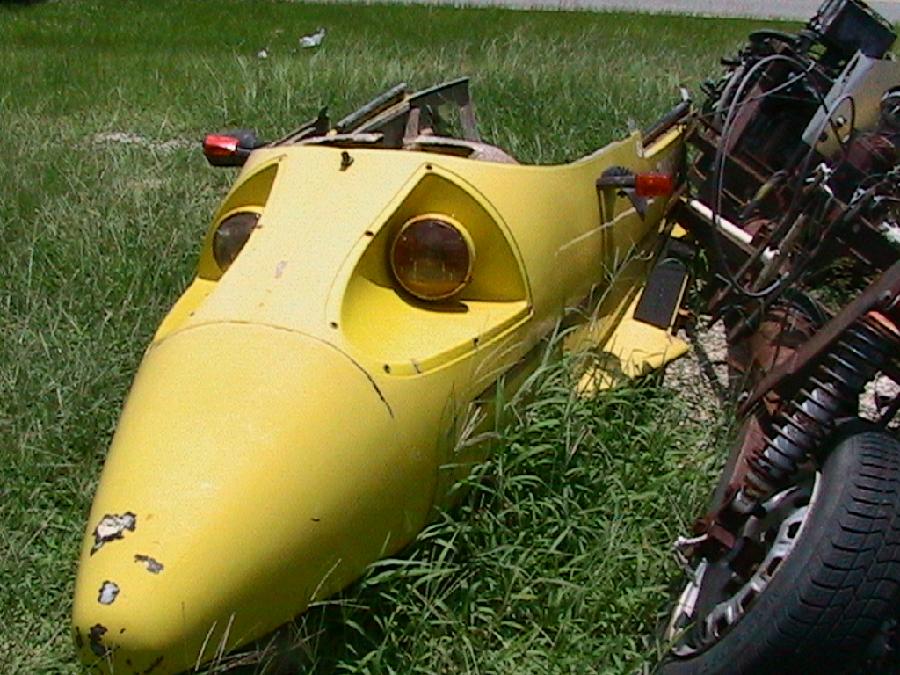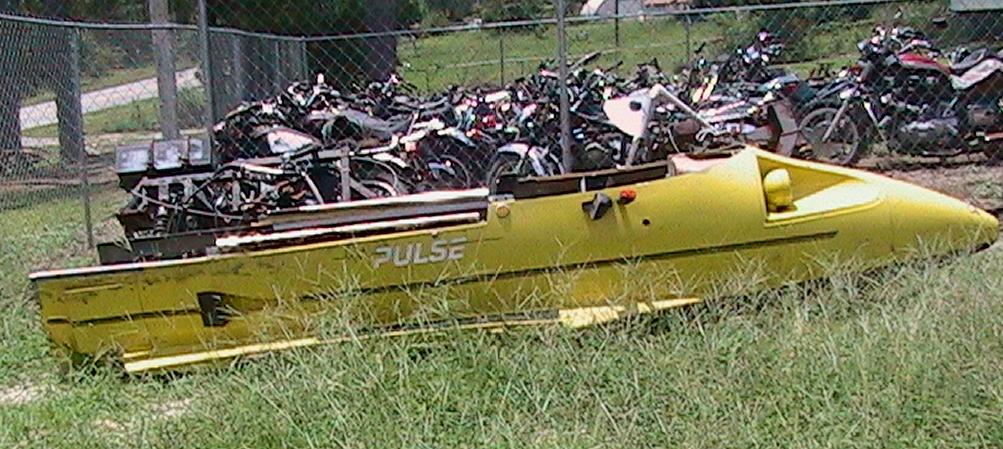 ---
Year 1985
Color........Yellow
Original Owner.............? from western U.S.......C & S Motorcycle Center - Saucier, MS
Body #851022142
Engine #16M-002246
VIN 17JTW12R6FM000141
Michael Bowes of Ohio purchased #141 for $400 plus $500 shipping in August of 2007 from C & S Motorcycle Center of Saucier, MS.
Full frame including a 1100 Yamaha water cooled engine. Appears to have used the original frame (not spliced rear from donor). Has the "original (?)" Showa air shocks in the rear. Gas tank still attached. Modified instrument panel.
No outriggers. No interior The dashboard shield is there, INCLUDING THE VIN PLATE.
Plate says "17JT--2R6FM000141"
No canopy or windshield. Has a Nero Body card 'glassed in, with the number 851022142.
Painted VIN, not in usual place, it's between the dash and front wheel. Numbers there say"#141" and "M002246"
---
Pulse Index