Pulse #146
As it looks in Feb. 2017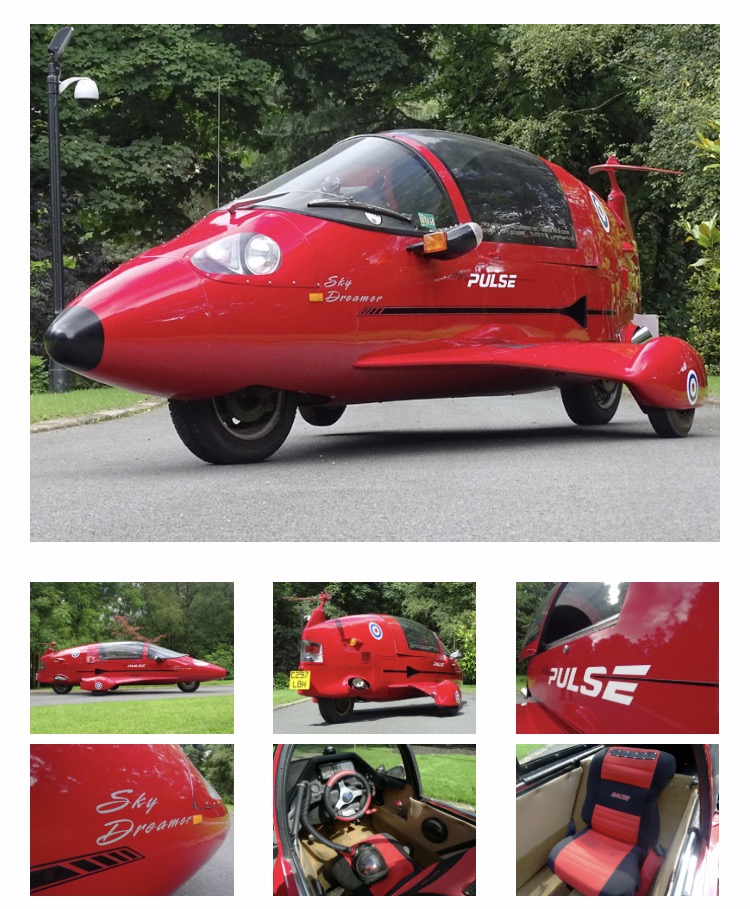 Below, as it looked in 2015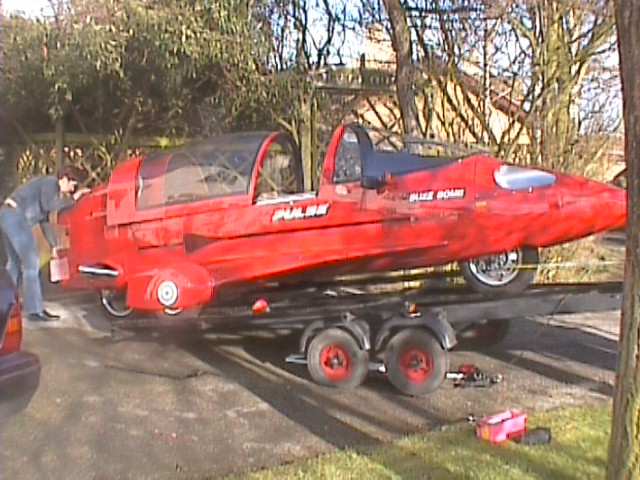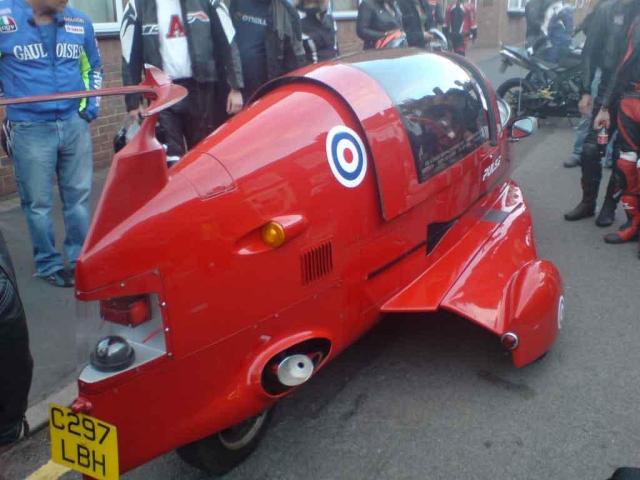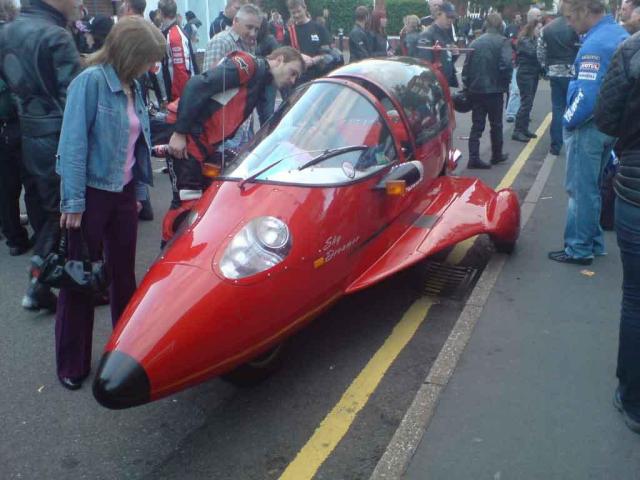 Pulse #146 is owned today by Shane Chidwick of Winterton in North Lincolnshire England.

Year........... 1985
Color............Was Blue....now Red
Original Owner....Unknown
Body #851025146
Engine #16M-005364
VIN 17JTW12R5FM000146
---
Pulse #146 History
The following was included in a description as #146 was listed for sale auction by H&H Classics. 1 of just 2 examples known to be resident in the UK and formerly the property of business tycoon Jimi Heselden OBE
Finished in Red Arrows Red, complete with RAF Roundals, 'C297 LBH' would surprise nobody if it suddenly took to the sky, but is in fact number 146 of just 362 Litestar and Pulse jet fighter-style autocycles made (36 Litestars and 326 Pulses) between 1984 and 1990. They were the brainchild of flamboyant American aircraft designer Jim Bede, whose innovative products included the BD-5J, which for over 25 years held the Guinness record for the world's smallest jet - an example of which emerged from a horsebox in the opening sequence of the 1983 Bond movie Octopussy and later enjoyed a cameo role in Die Another Day.
The Pulse offered is a 1986 example, and a direct development of the Litestar that was marketed as 'The Vehicle of Tomorrow - 100mpg and 140mph'. It was based on a production motorcycle that was stretched courtesy of a tubular steel frame and then clothed in a strikingly aerodynamic fibreglass shell reminiscent of Bede's famous Bond plane. Power is supplied by a 400cc Yamaha motorcycle engine. It was first UK registered in May 1996 and has had five keepers since arriving on these shores. They are believed to include: a transport museum in the South-West, the Lincolnshire-based inventor Keith Chidwick and, more recently, Jimi Heselden OBE of Segway fame, who reputedly acquired it for a museum he was creating, but then died falling from a cliff - apparently whilst riding one of his own products.
Understood to be one of just two Pulses currently resident in the UK, this enticing machine is in running order, and the vendor hopes to have acquired a fresh MOT for it by the time of the sale. The indicated mileage of 16,500 is believed to be the total covered from new. Seemingly the perfect vehicle for an aviation-mad car driver.
---
Simon Bailey submitted the following information about Pulse #146 in 2015.......
I have spoken with Shane Chidwick and his father Keith.
Pulse #146 was owned for several years (10-12 years?) by a transport museum in Cornwall (southwest England).
Keith Chidwick bought it and kept it for several more years (7 years?). In about 2010 Jimi Heselden (of Segway fame) bought it for a car museum/collection he was starting. Unfortunately he died a few months later.
The current whereabouts of Pulse #146 is unknown, but it can be seen in the real estate photos when the home was listed for sale.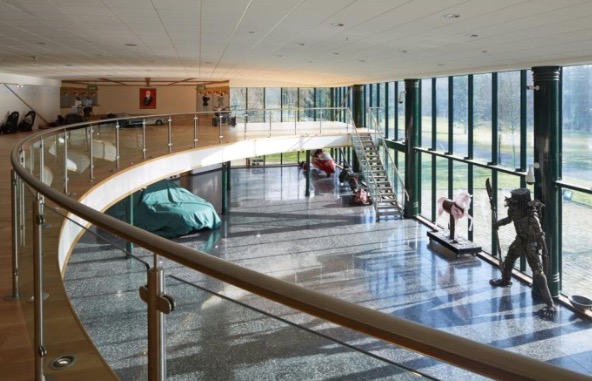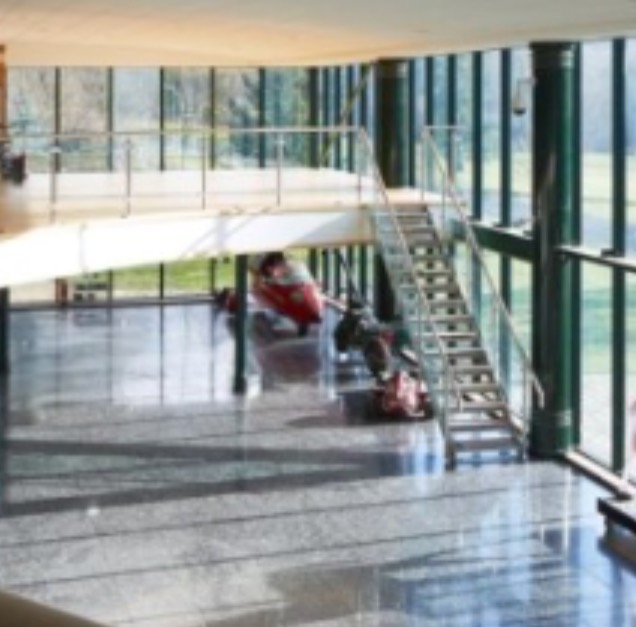 I think Pulse #146 was imported into the UK under legacy/old regulations. Current EU lighting regulations require lights closer to the edge of the vehicle.
---