Pulse #167
Dave Bauer at the 2017 National Pulse Rally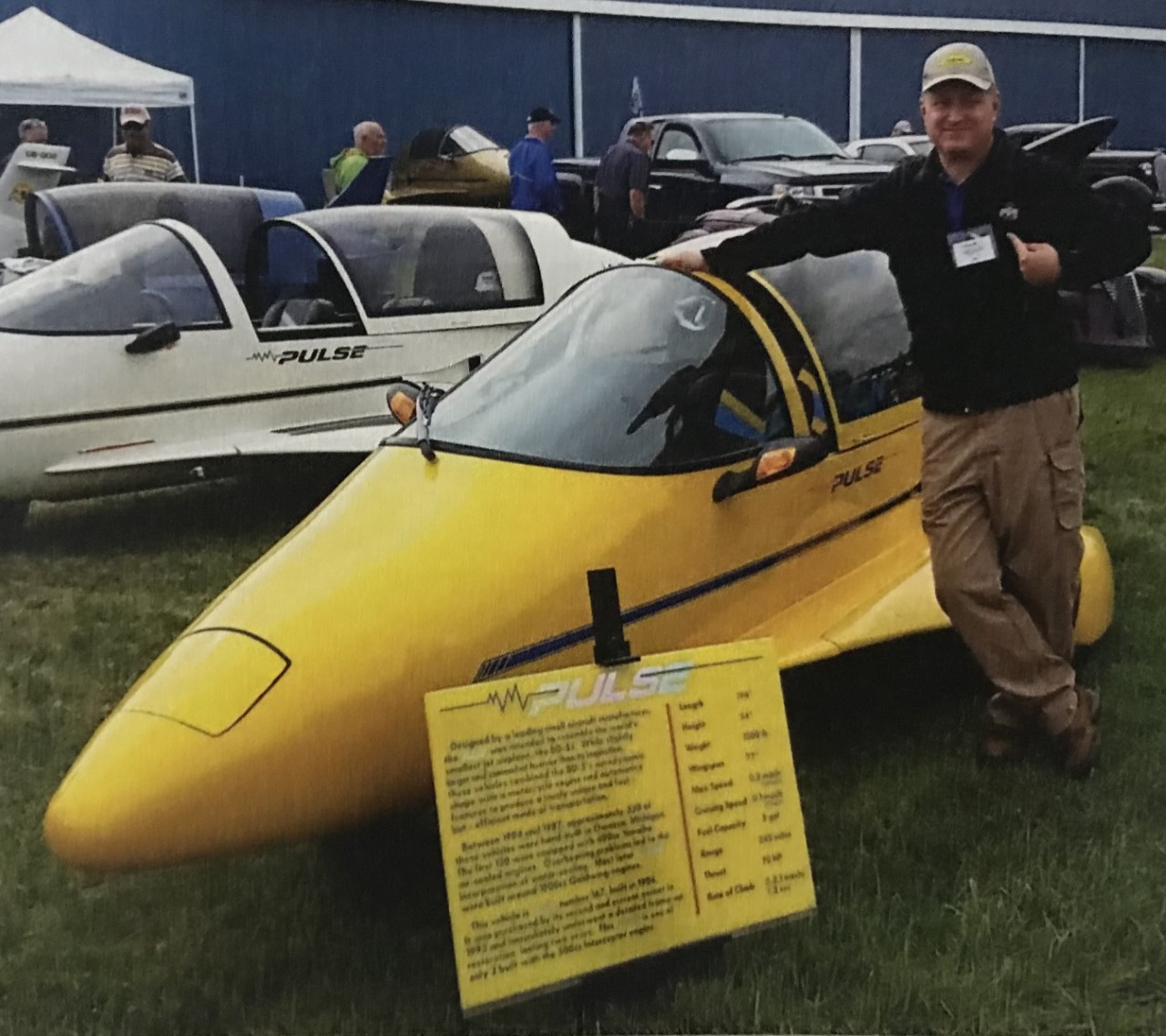 HISTORY
Year....... 1986
Current Owner: Dave & Angie Bauer, Virginia Beach, VA
Original Owner..........Jeff Adams, Isle of Palms, SC
Body #?????
Engine #?
VIN 17JTW14M7GM000167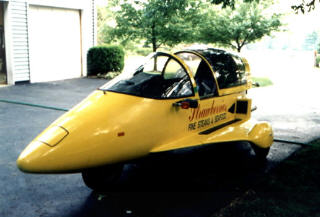 Pulse #167 was owned by Strawberries Steak and Seafood Restaurant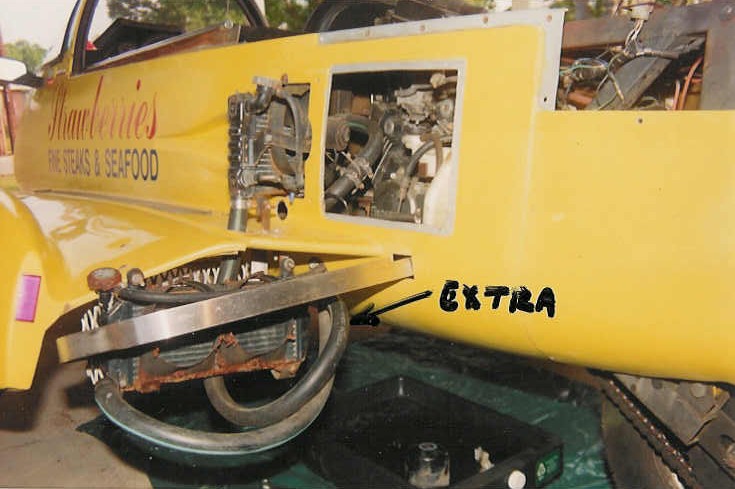 I am the second owner and purchased it from a dealer who bought it from the original owner in Charleston, SC in 1992. It has an interesting story. It was built with a VF500C engine from a 84 Honda V30 Magna.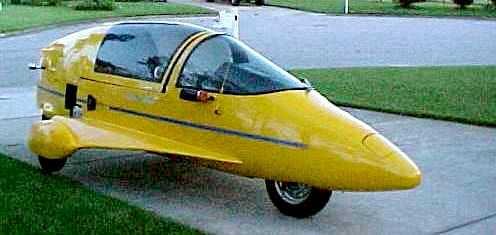 In the spring of 2001, I performed extensive mods to the engine including replacing the 500cc engine with a 1000cc engine from a 78 GoldWing. I also utilized cooling radiators (2) from a 2001 GoldWing. Should prove to be the best thing for these heat prone vehicles. I lost one engine in 1995 to that problem.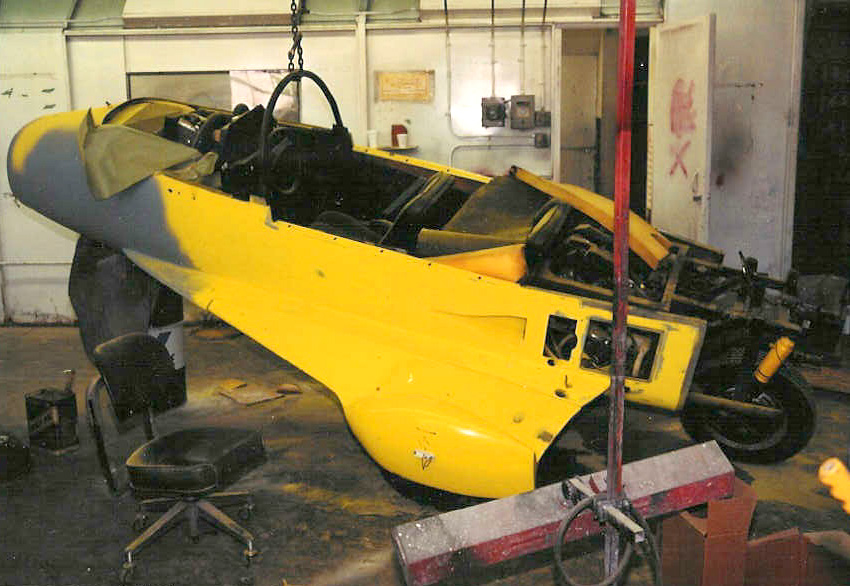 In December of 1992 at a shop owned by Mike and Doug Dewart of in Columbus, Ohio. I've included the rest of the photos just so the other owners can see the work that went into painting one of these beasts. Takes a lot of work to do it right. The bottom side of my Pulse looks just as good as the top side because we suspended it from the overhead to do the bodywork, sanding and painting on it.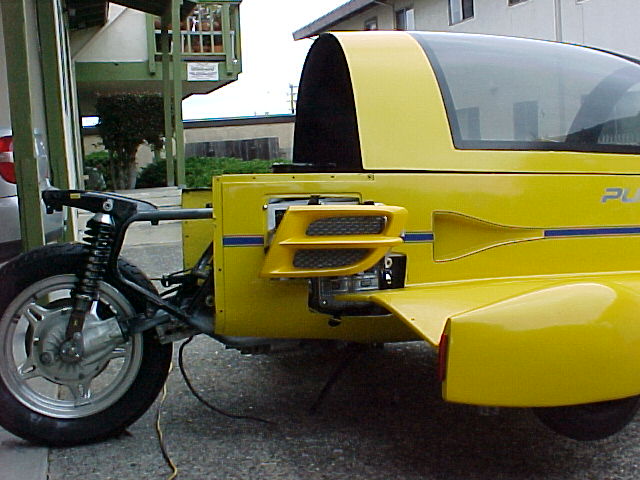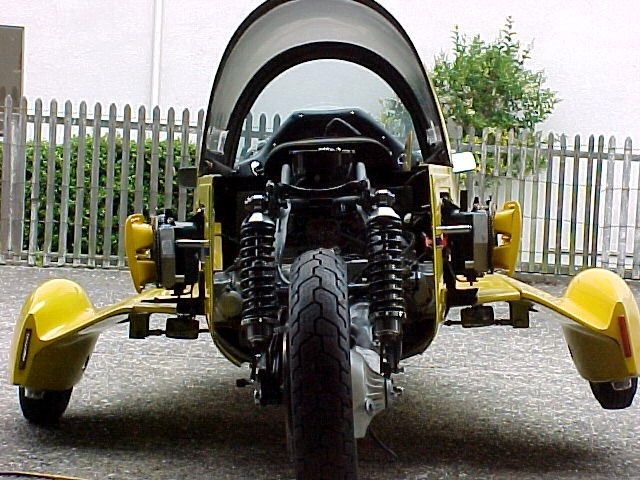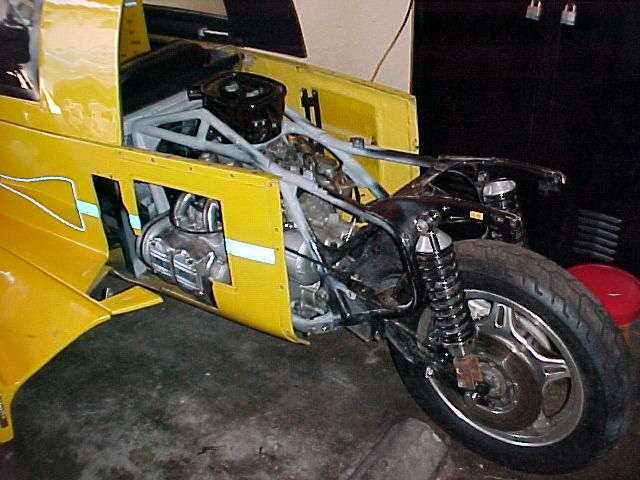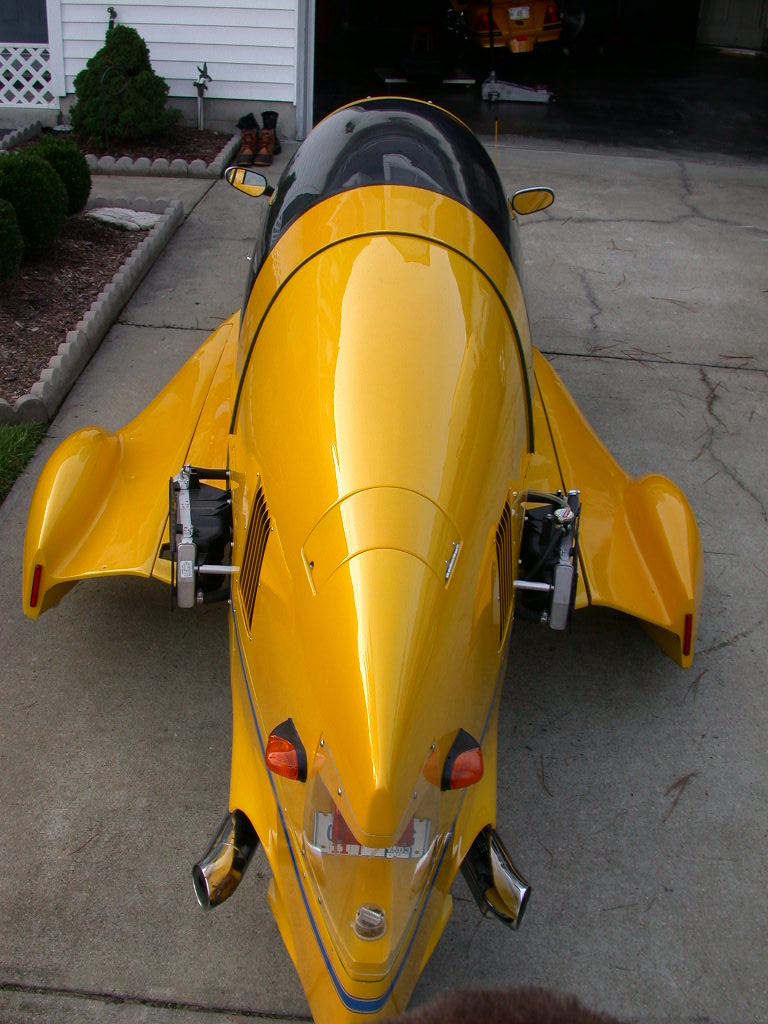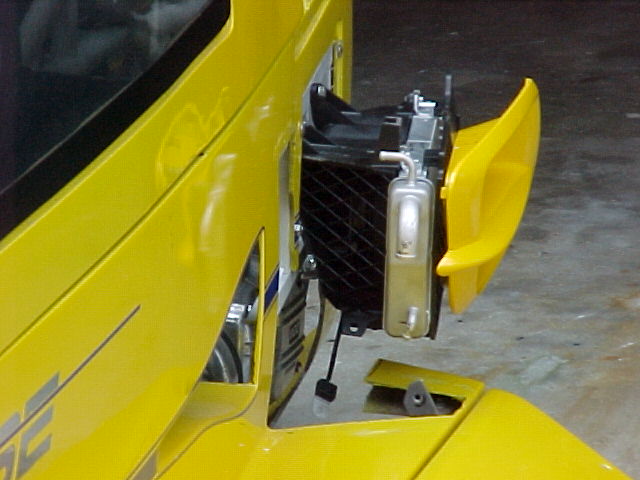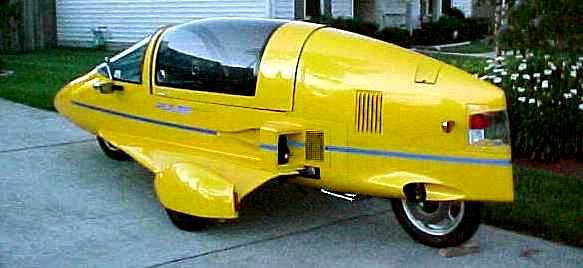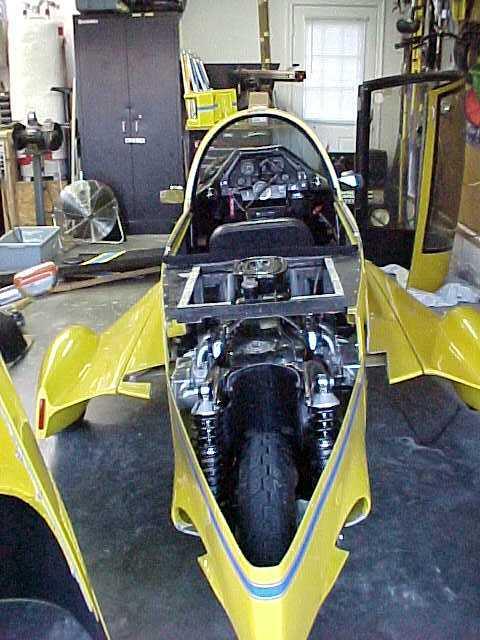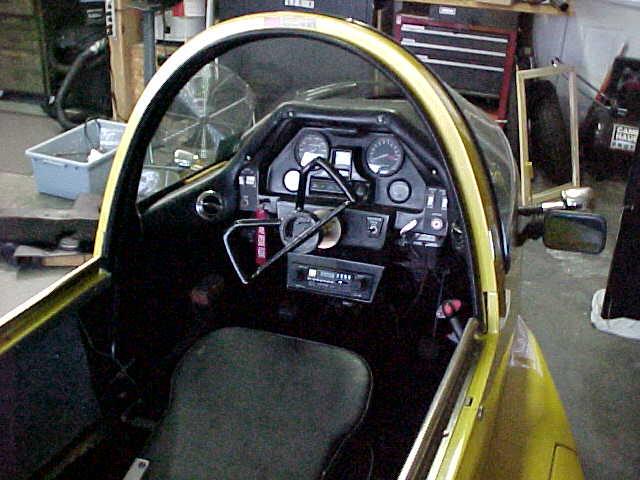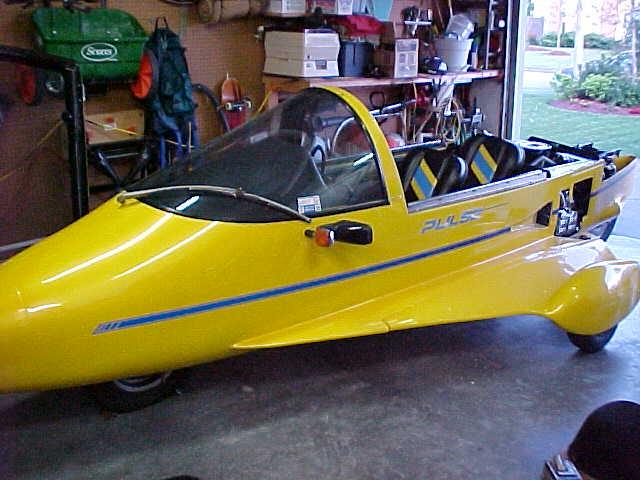 I stalled the vehicle while making a left turn on the Ohio State University campus in Sept. 1992 and was hit by a thoroughly amazed young college coed. I still think she didn't know what she was looking at, so she felt she needed to hit me. Minor fiberglass damage was repaired at a private shop on the west side of Columbus.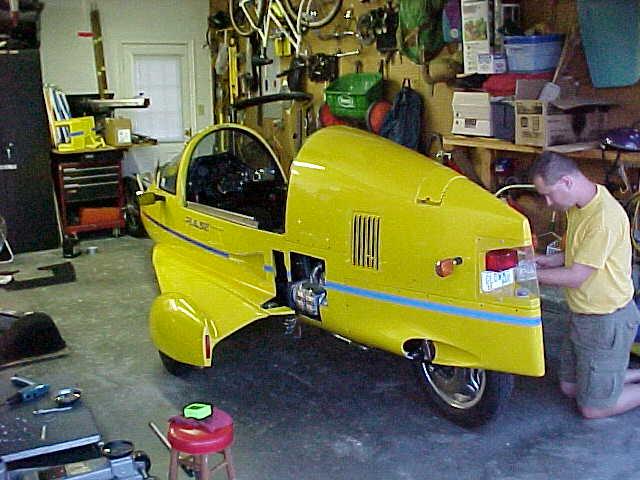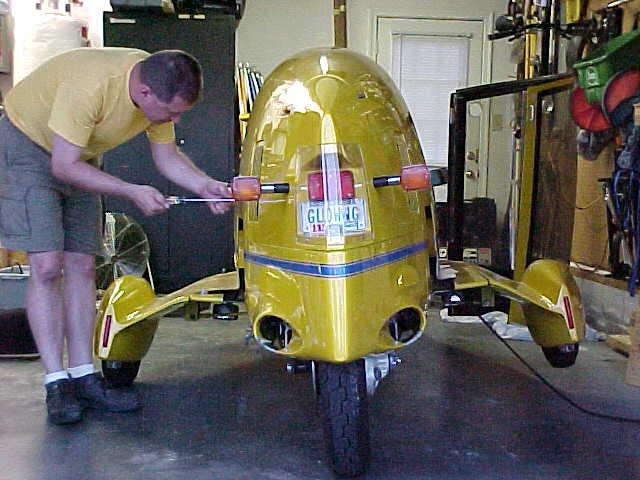 I have caused at least 6 accidents (gawkers and head turns) and been pulled over by the police a total of 18 times. No tickets, they just wanted to see what I was driving. Boy, I have fun with them......
As I said, the history of my Pulse is interesting. It involves a wife, girlfriend, a video store, a divorce, and a $50,000 lien.
Below, the Certificate of Origin from Owosso Motor Car Co.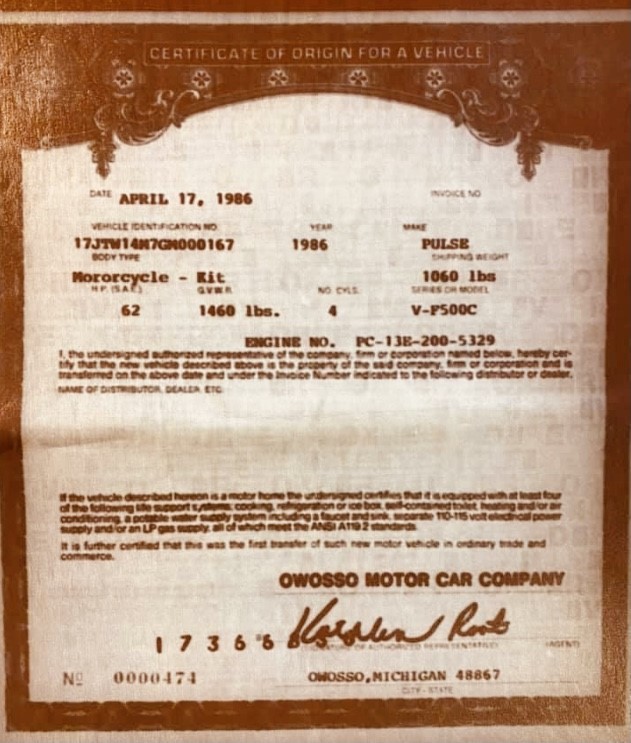 ---
Dave Bauer modified his Pulse for better cabin heat by better water management.

In the original Honda-powered Pulse configuration, OMCC simply installed a tee in the thermostat outlet and radiator return lines and ran that water to the front heater core. This resulted in a parallel cooling that neither cooled the engine nor heated the cockpit well. My solution was to run twin radiators for additional cooling AND design a heater supply that took hot water from the upstream side of the thermostat instead of downstream. This traditional automotive design gives me hot water to the heater as soon as the engine starts to warm up, instead of later after the thermostat opens. As a bonus, unlike the original configuration, the system purges air quickly after a coolant flush.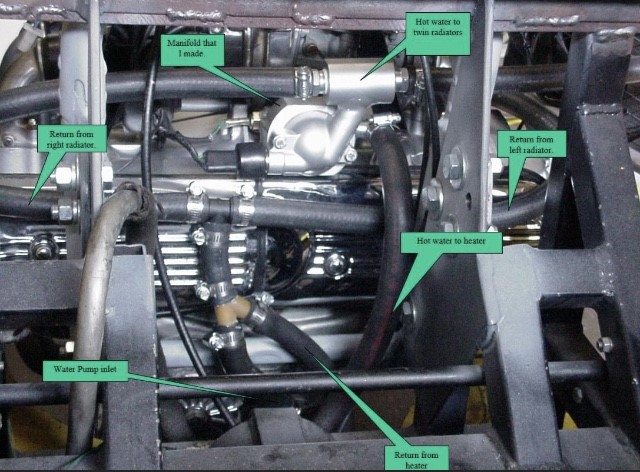 ---