2023 National Litestar & Pulse Rally
Sept 1 - Sept 4, 2023
Marion, Indiana
Labor Day Weekend
25th. Annual
Royce Ann Martin and Cindy Acker
invite you to the 2023 National Rally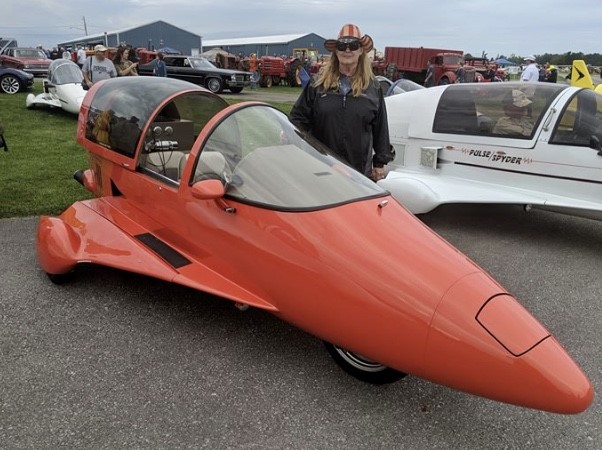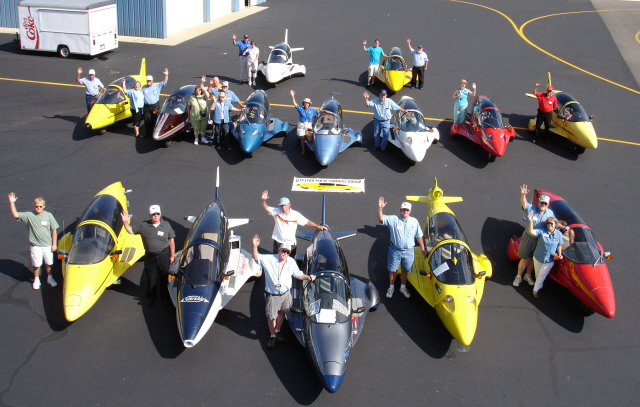 ---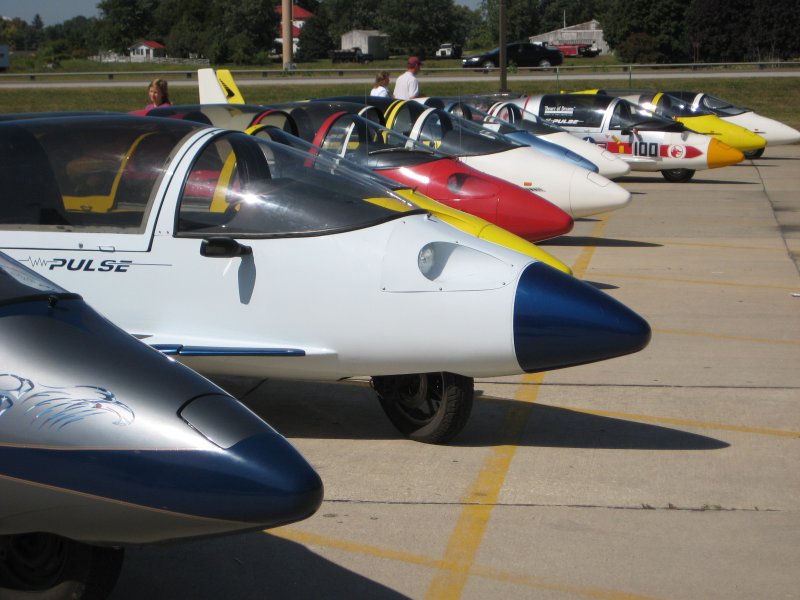 Make your hotel reservation with the Comfort Inn & Suites today !

Sept 1 - Sept 4, 2022.

Comfort Suites
1345 North Baldwin Avenue
Marion, Indiana 46952

(765) 651-1006 after 3pm.......ask for Judy Cox to get the special Pulse Rally Rate.

Comfort Suites is giving a special discount to anyone participating in the 2023 Autocycle Rally! Call today for this special rate.......mention you are with the Pulse Rally
---
Meet the people you talk to on Facebook
Facebook Group Page ---- Click Here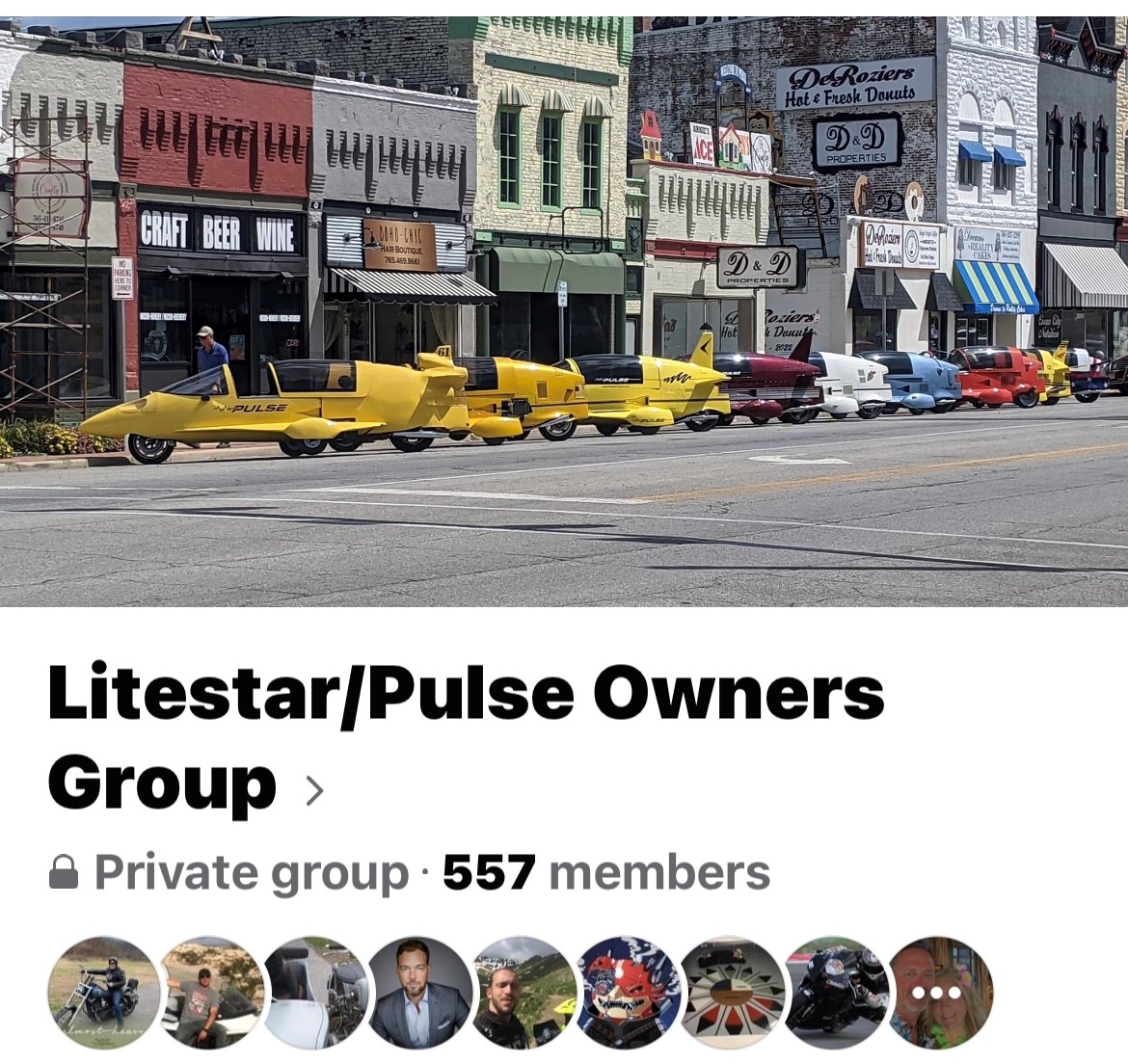 Join us on FACEBOOK for repair questions and
Pulses FOR SALE
We have 503 Facebook members
You'll find more recent events and Social Media posts here.
---
Greetings, Fellow Litestar/Pulse Enthusiasts,
Heres a reminder about making your hotel reservations and registering for the 25th Anniversary of the Litestar/Pulse Rally happening September 1-4, 2023.
Call the Comfort Suites (765-651-1006; ask for Judy Cox). Remember, the rooms fill up quickly so, if you haven't made your reservation, do it now while it is fresh on your mind. Last year the hotel was fully reserved by May.
Friday we will open the Hospitality Room at 4:00 p.m. so you can sign in and pick up your goody bag. Refreshments will be available, and you can meet your hosts and converse with the other attendees.
Saturday afternoon after the Fly/In Cruise/In and lunch at Ray & Judy's hangar, we will do a short run to Ashley's Ice Cream Cafe for some ice cream.
Saturday night we will have our Awards Dinner at The Thompson-Ray House catered by Haisley's Hideaway & Catering.
Sunday will find us driving to Alexandria, IN to the World's Largest Paintball. Lunch will be at Cammack Station in Muncie, IN.
Then we will drive to AMA & National Model Aviation Museum in Muncie. Sunday evening, the Friendship Dinner will be catered by Obi's Barbeque at the Comfort Suites.
Print off the registration form below for the Rally.
As always, we need you to return it as soon as possible so we can have accurate numbers for the caterers and Cammack Station for Sunday lunch.
Please return your registration form and check to Cindy Acker, 6766 Phillips Mill Rd., Douglasville, GA 30135.
We are really excited about this year's plans. If you have any questions about the Rally or the registration form, please don't hesitate to contact either Royce Ann (419-340-1421) or me (678-502-8883). We are looking forward to seeing you on September 1-4, 2023.
Happy Holidays,
Cindy Additional Information contact:
or
---
Print off this form
Please bring your Autocycle (Any condition).
Push, Pull or Drag it to Marion, IN.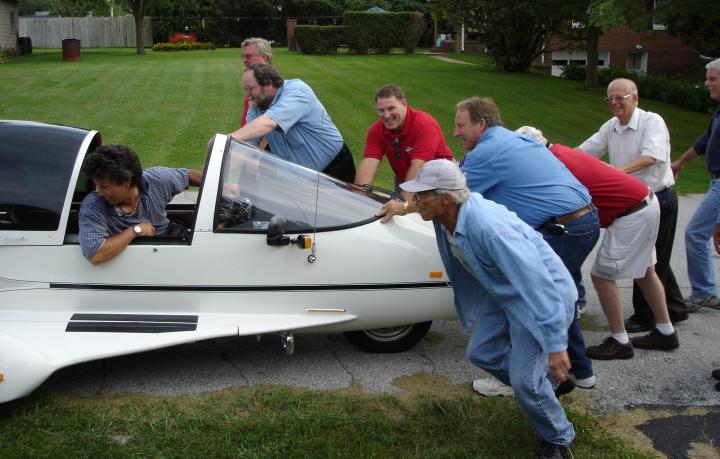 ---
---