Pulse #285
---
Sam McCullough of Silver Hill, AL in 2022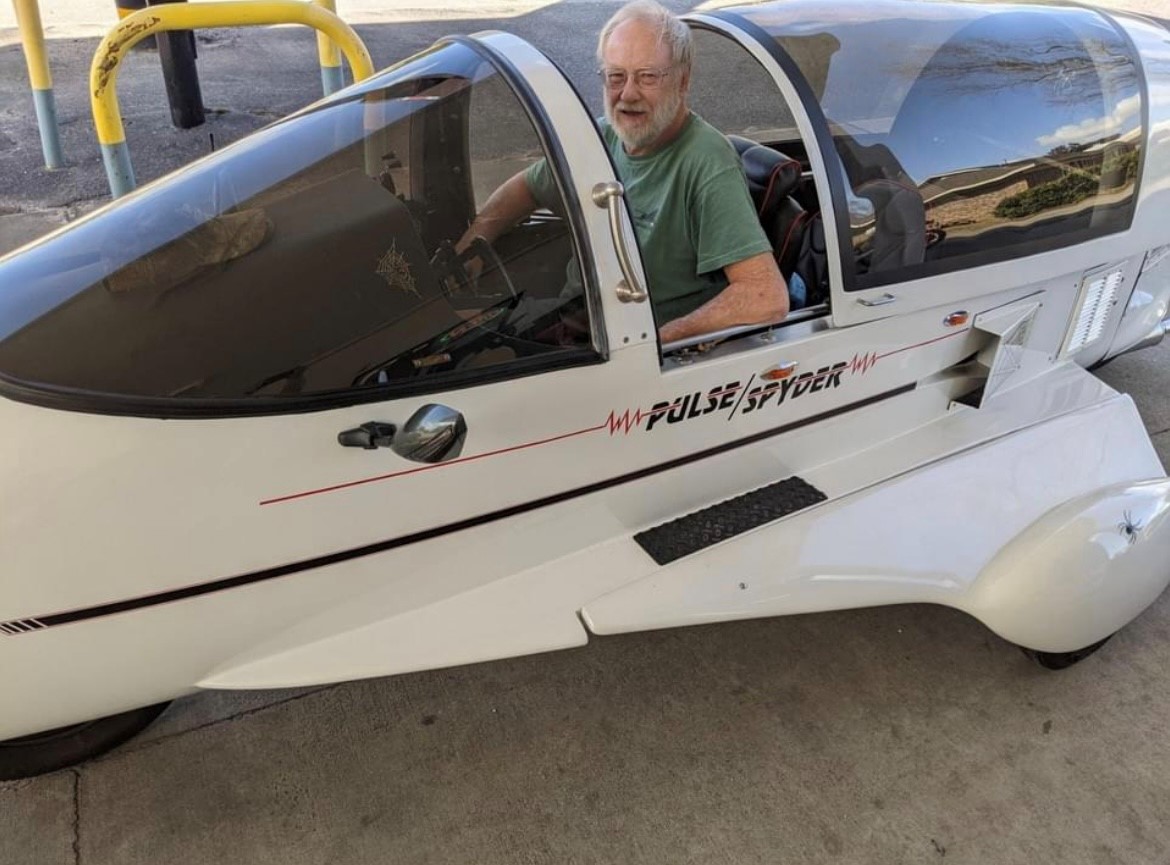 Sam bought #285 in January of 2021 from Walter Miller who attended the 2019 National Pulse Rally and passed away in Oct. of 2020

Walt owned Pulse #285 (white) and Pulse #30 (yellow) in this 2017 photo.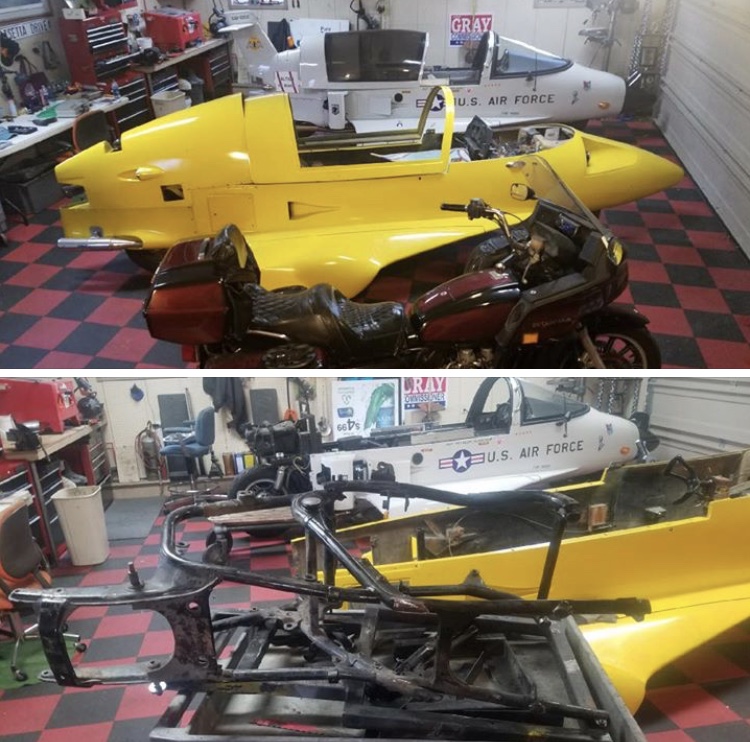 Pulse #285 was given a military make over by Walt
He completely refurbished it which took 100 8-12 hour days to complete by April of 2017. Replacing all wiring and separating the engine wiring from the rest of the vehicle. He installed 9 quick disconnect plugs. Also 2 front air vents, sound proofing and a line-lock on the master cylinder as an emergency brake. He re-designed the popup headlight eliminating all relays. Installed new air shocks and tires.
The paint scheme is based on a F101 USAF fighter on the body and tail.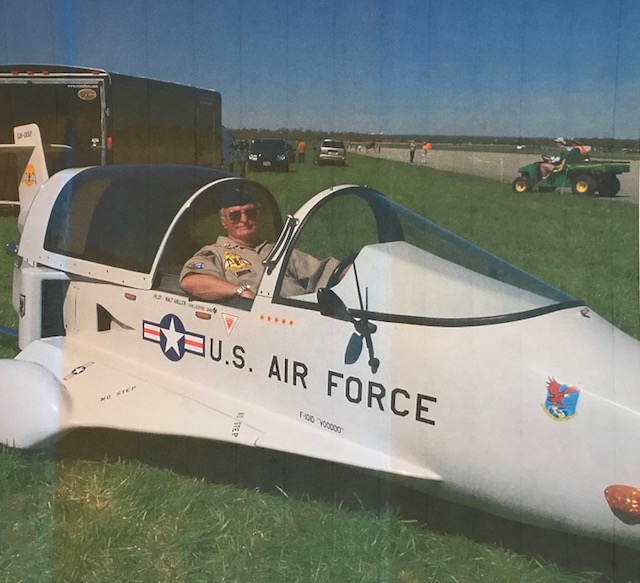 He re-powered the Pulse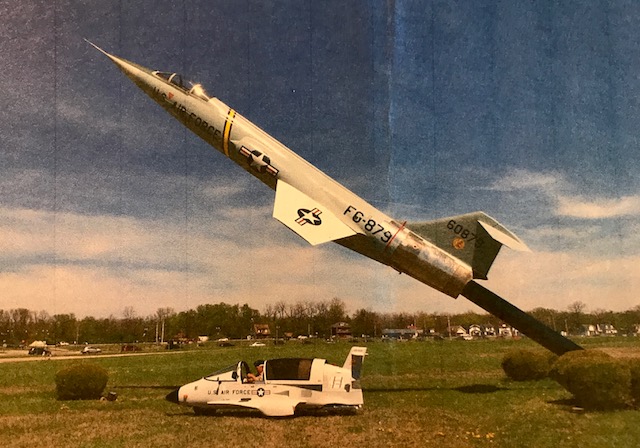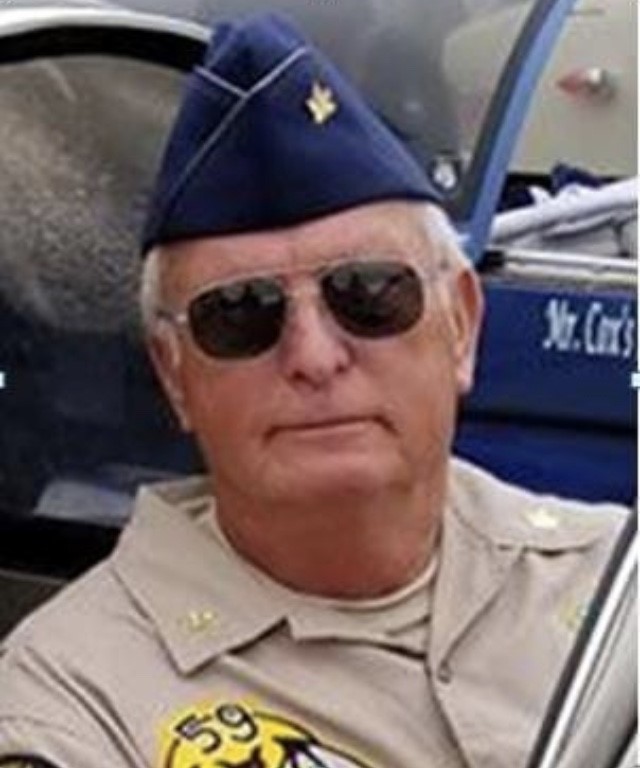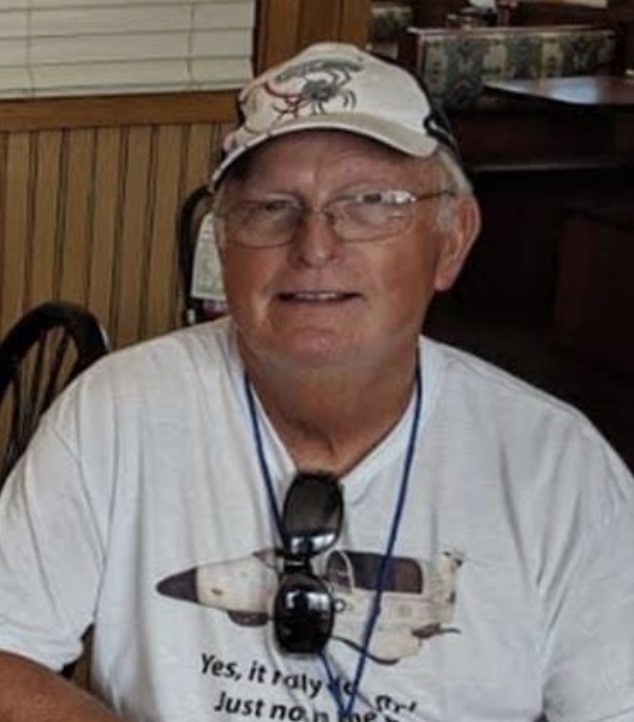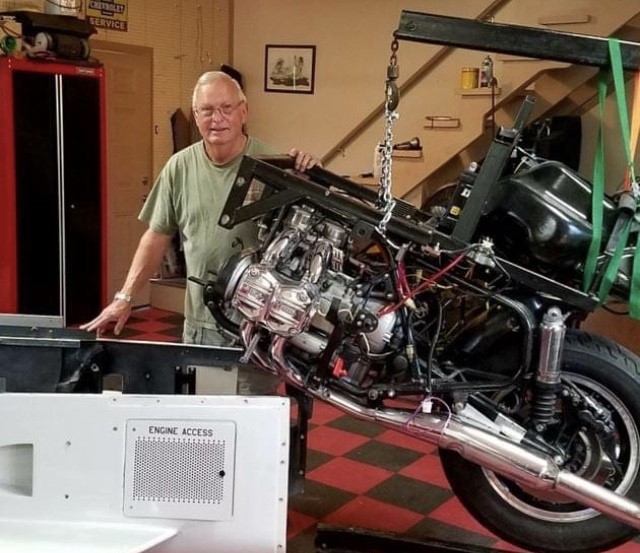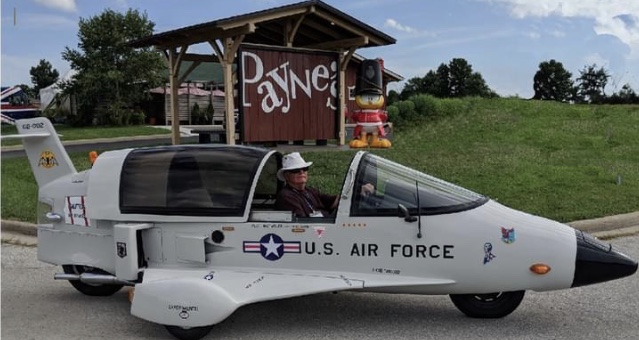 Walt restored #285 and gave it a Spider theme
Year Built.......1987
Color.......Red
Known Owners..........Coors...Paul Harding - CA....Dennis Jenison - CA........Greg Dawson - VA.......Ralph Wolf - FL........Dave Forester - PA.......Mike Butts - Ohio....Walter Miller - Chillicothe, OH....Sam McCullough - Silver Hill, AL (2021)

Body # ?
Engine #GL1E-2023441
VIN 17JTW15G4JM000285

HISTORY of PULSE #285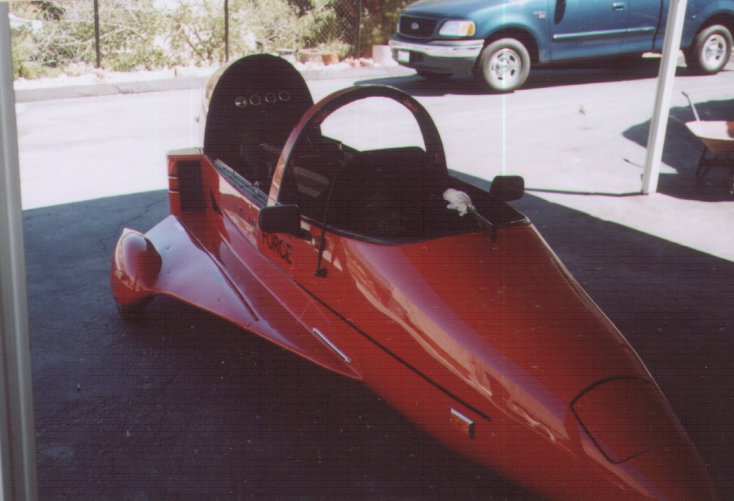 Dennis Jenison of Hemet CA sold Pulse #285 in June 2002 to Greg Dawson who sold it in June 2004 to Ralph S. Wolf of Sebastian, FL who sold it to Dave Forester of PA in Oct. of 2007 who sold it to Mike Butts of Ohio in May of 2008, who sold it to Walter Miller - Chillicothe, OH in Oct. of 2016.

It was equipped with a Honda 1100 Goldwing. At one time the interior is "black fake leather" and the lettering on the outside said "U.S. Airforce. Captain Marvel".

Ralph and Nelson Locke in 2004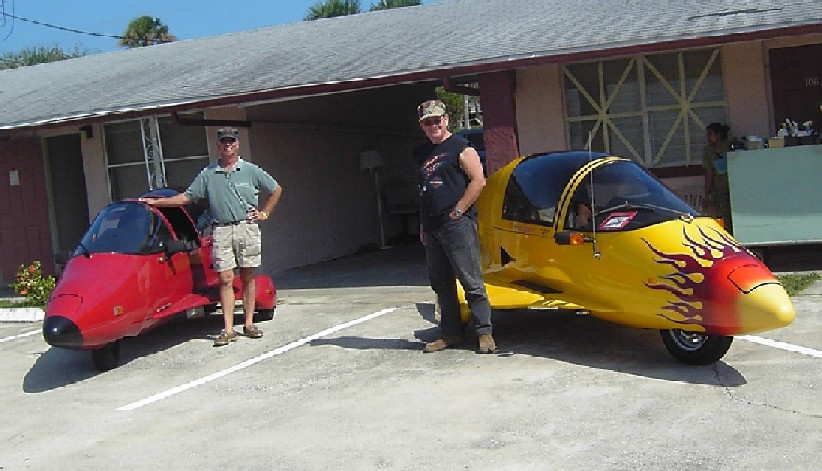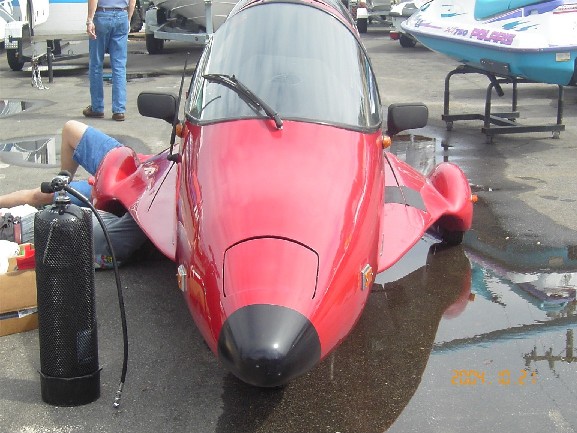 ---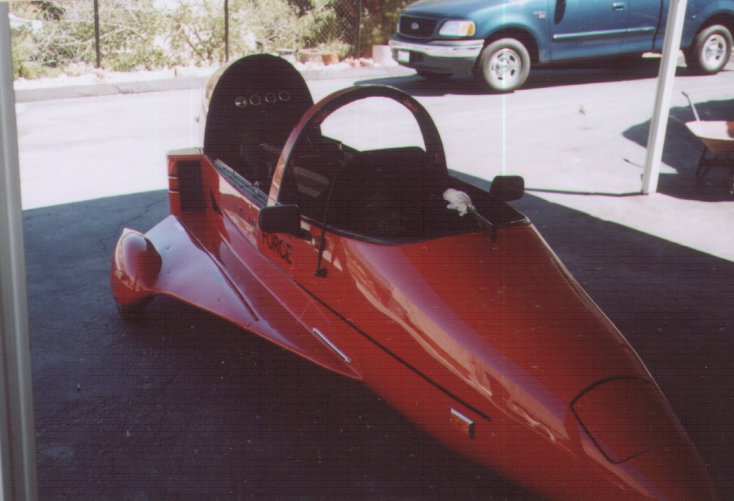 ---