Pulse #315
---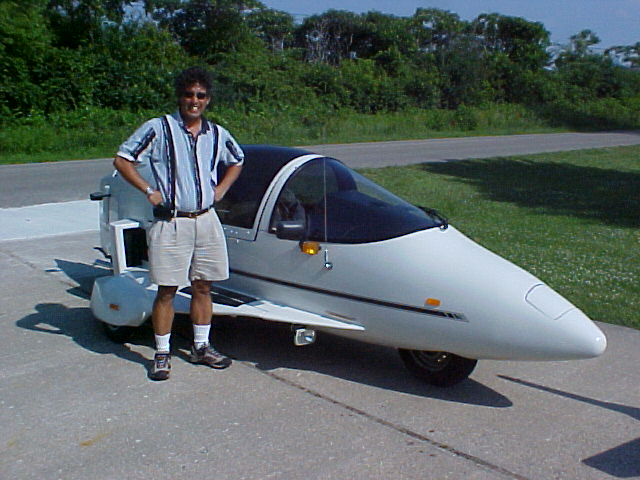 Today #315 is owned by David Kuras of Rockford, Michigan.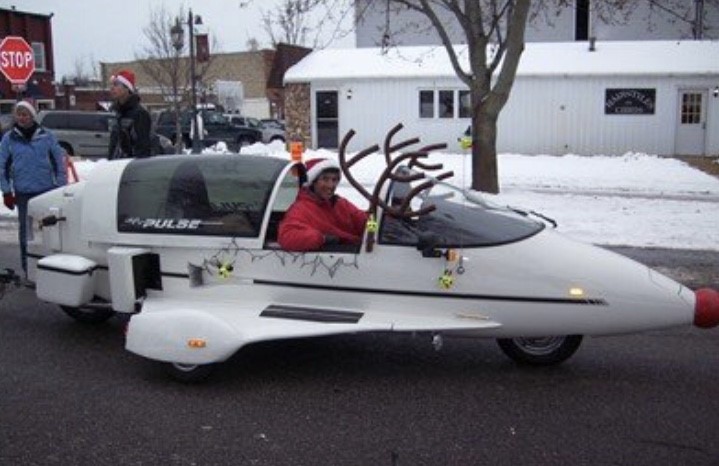 Year.... Nov. 1988
Color...White
Original Owner.....Ramon Williams of Scotville,MI
Body #..... ?
Engine.... #SC02E-2231104....1100cc Honda
VIN...... 17JTW15G7KM000315
Original Price....$17,343
Air Conditioning and trailer hitch
---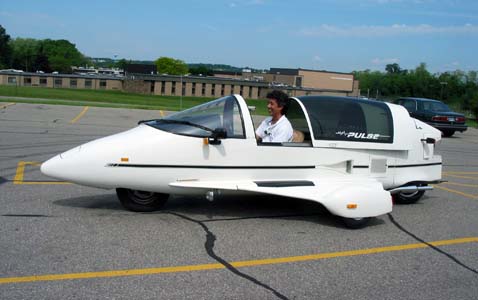 David's Pulse has a pretty nifty control panel, updated with a CD changer and cruise control. This model came with everything but an electric canopy (and wings).

He bought his Pulse in about 2002 from a friend in Ludington who had been storing the car for years.

"His wife didn't like riding in it and he got tired of the attention.

Since he purchased his Pulse, David has added more speakers, a CD player, a 10-disc changer and new upholstery.

All Pulse owners get alot of questions and David says, "I've got the speech down to about 30 seconds as to what it is." He added, "If you park this next to a Ferrari, people are going to come up to this first. I've seen people get their photos taken in front of it when they think I'm not around. I see flashes outside of my house at night because people are taking pictures," he said.

"At night, it looks like a spaceship landing. I have another car for winter, but I love driving this," he explained.
---
Below, David with Steve Schmidt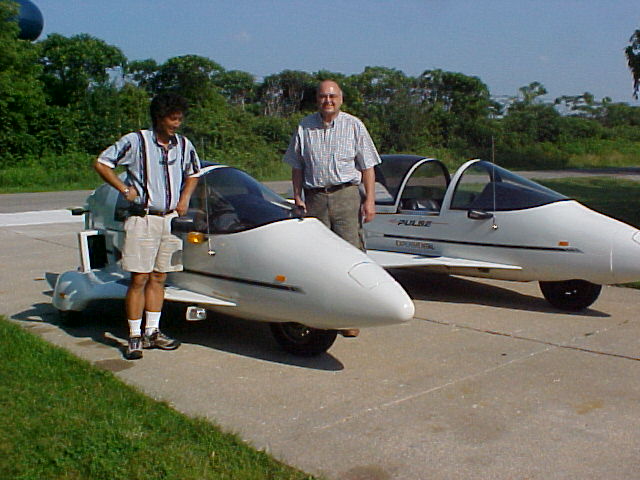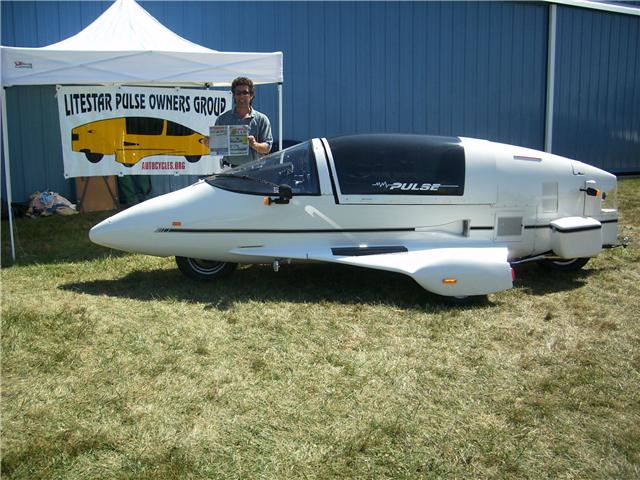 David Kuras wearing his politics on his PULSE in 2006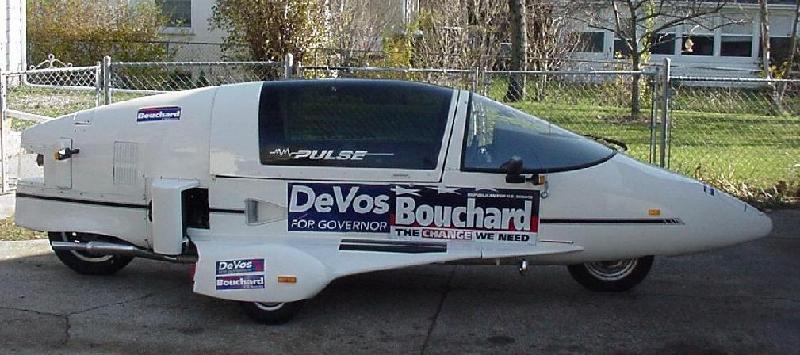 This is what David's Pulse looks like after the election is over
More interior shots of Pulse #315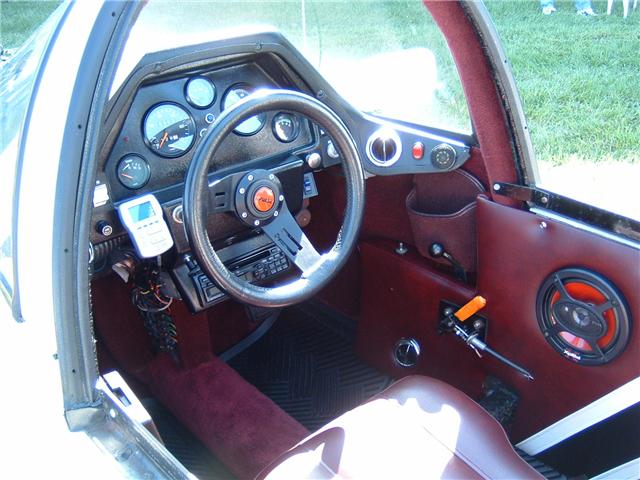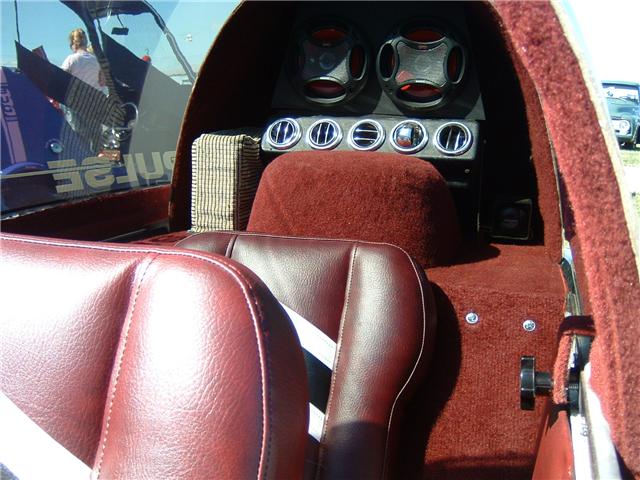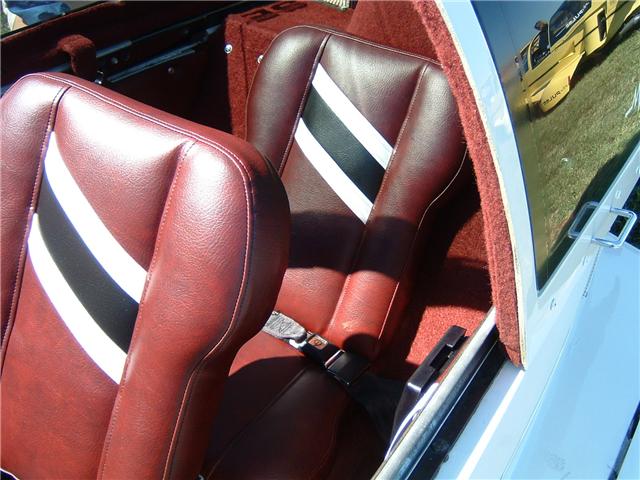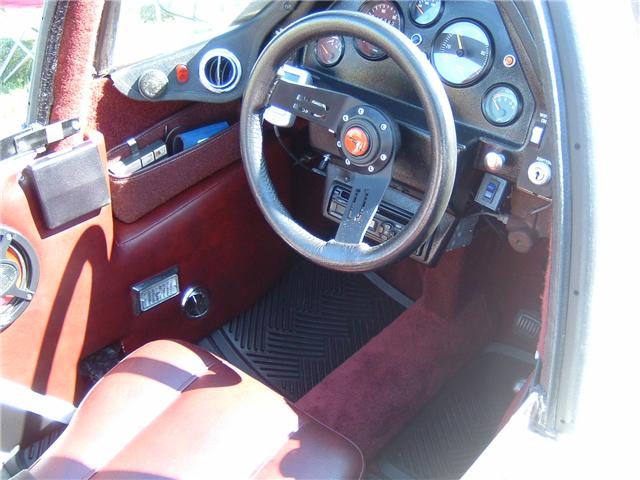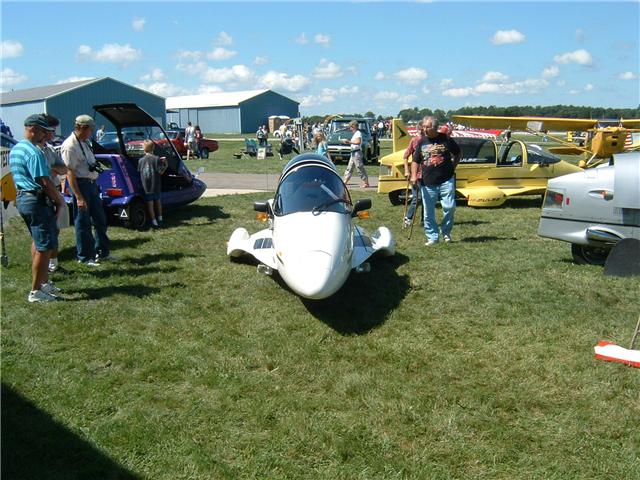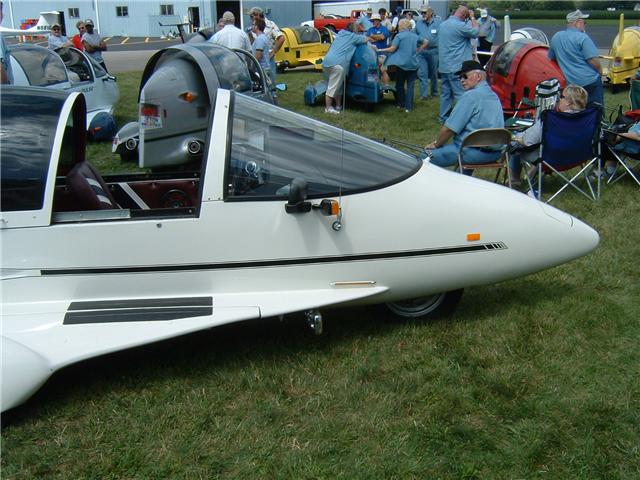 ---
Former owner, Ramon Williams in his Pulse #315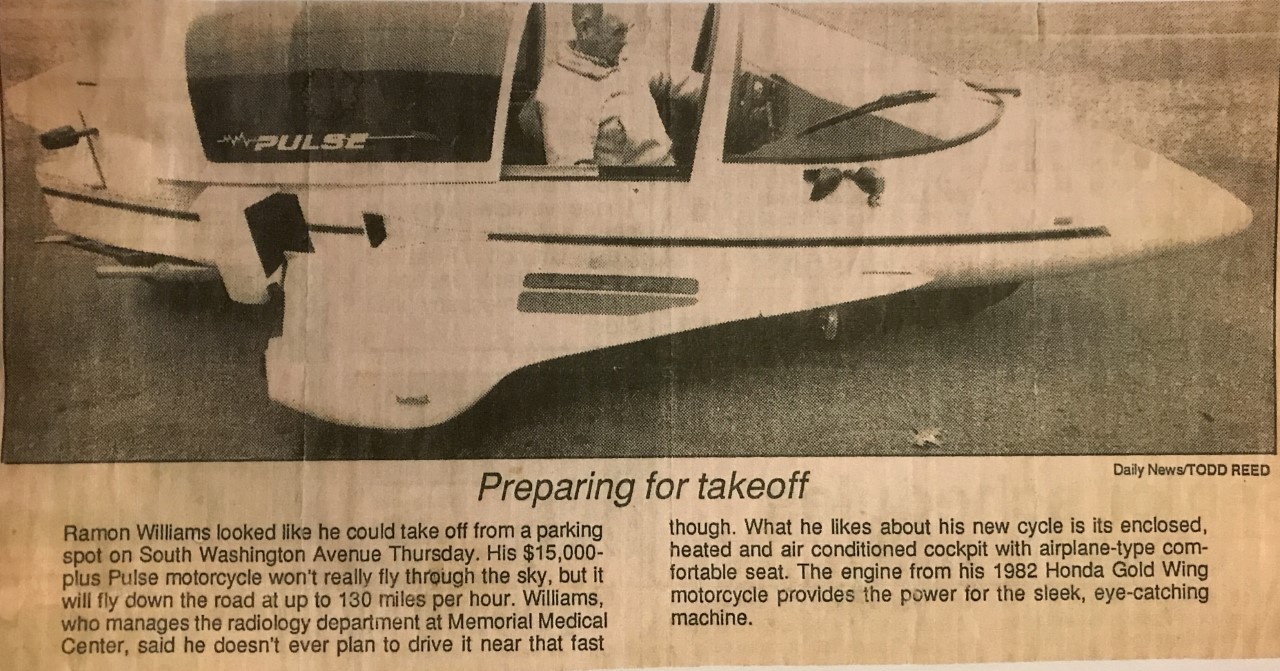 ---