Pulse #319
---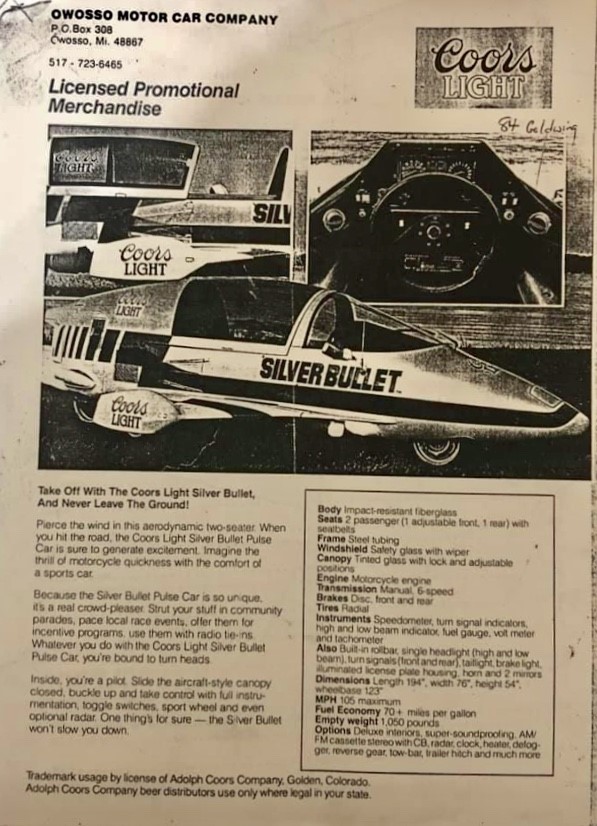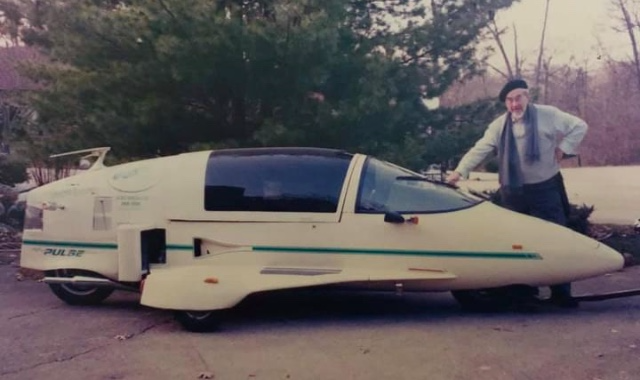 Walter J. Roob with #319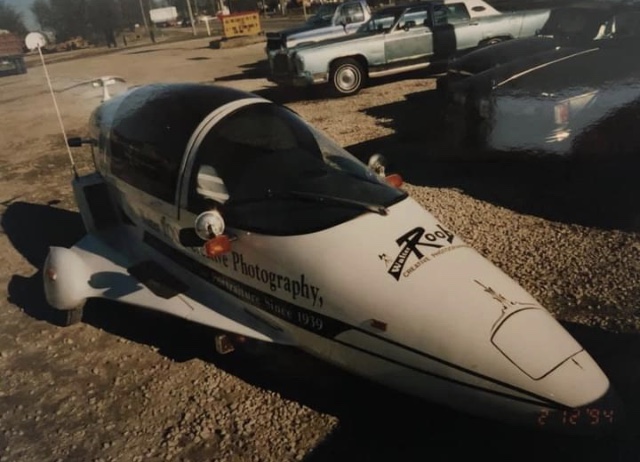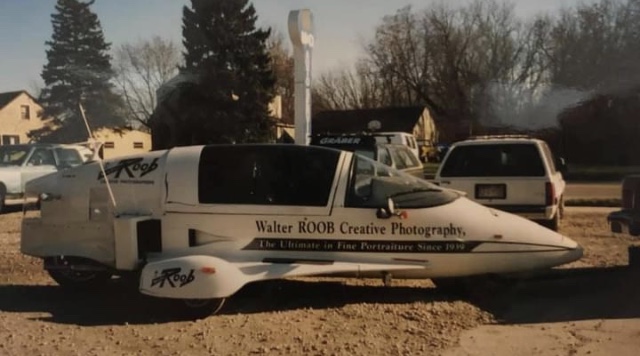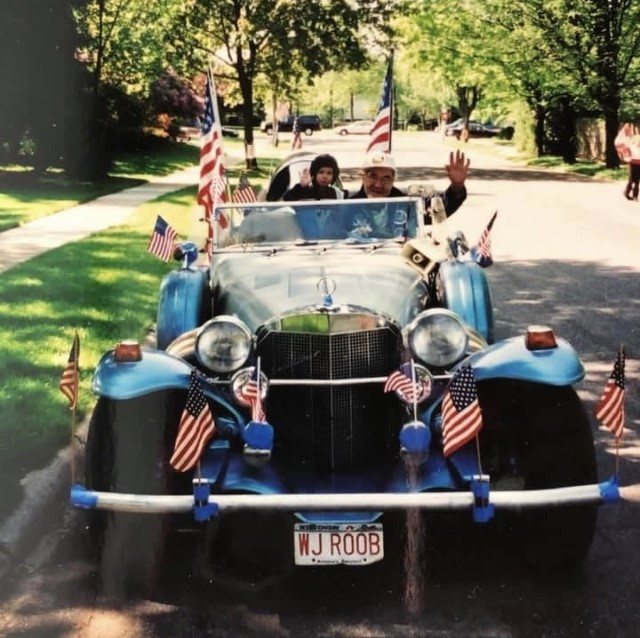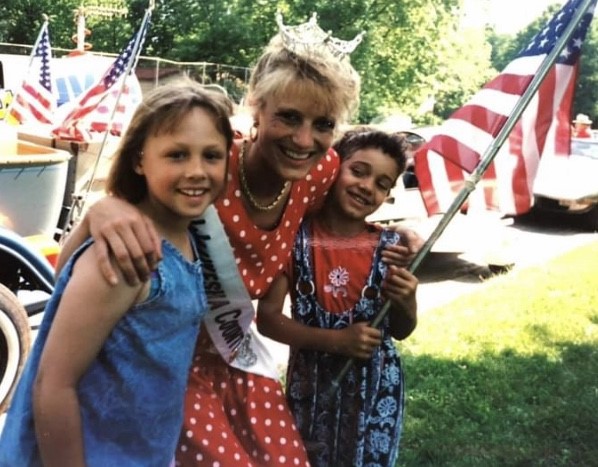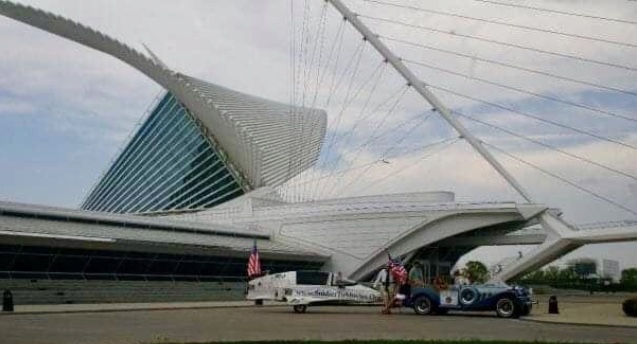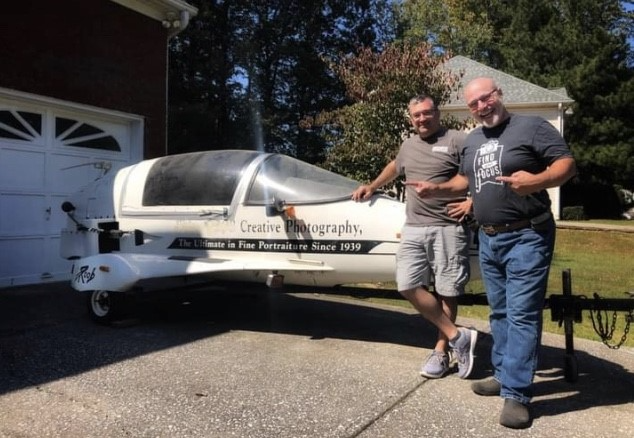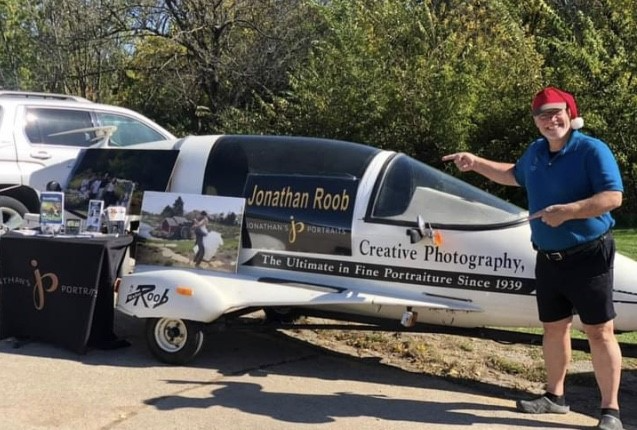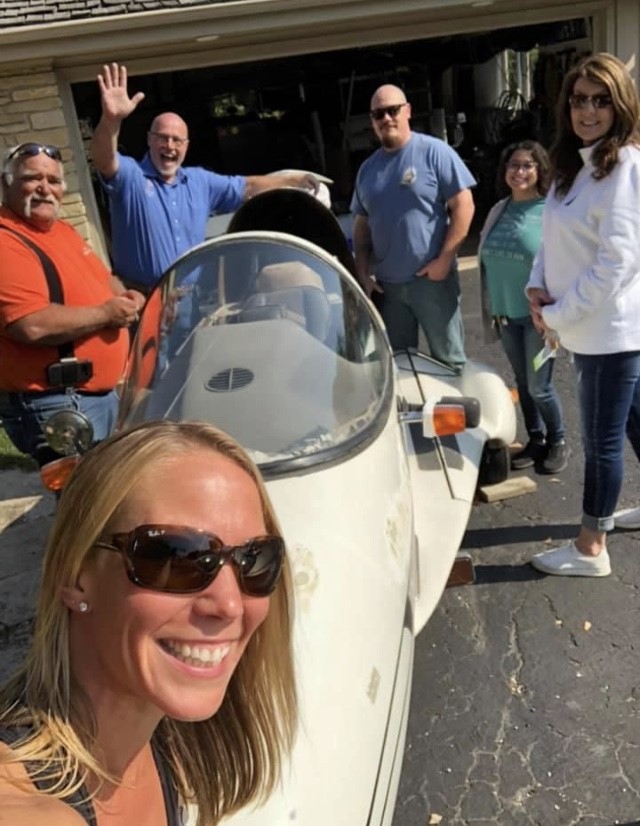 ---
Pulse #319
Year Built.....Dec. 1988
Color.........Coors Light
Original Owner............Coors dealer..........Augie Gaufreau - Augie's Restaurant - Muskego, WI.... ....Walter J. Roob (1993) - Brookfield, WI....Aaron Roob (2012) - GA.....Jonathan Roob (2020) - Brookfield, WI
Engine #SC02E-2107533.....engine removed
VIN 17JTW15G4KM000319
Factory Sticker price.....$15,500
---
HISTORY
#319 was used as the promotional vehicle for Coors Light, 'The Silver Bullet'.
Then it lived as a billboard vehicle for a local restaurant called Augie's in Muskego, WI until 1993.
Walter J. Roob, professional photographer, purchased it in 1993 to continue as a promotional vehicle for his photography business. He pulled it behind his 1972 Excalibur in all of the parades throughout Wisconsin until 2006.
Showcasing many Miss America & Miss Wisconsin women, as well as bundle of grandkids & friends in each parade.
From the photos it appears, to lighten the Pulse for towing, Walter removed the front wheel and engine and mounted it on a trailer.
Walter gave the Pulse to oldest grandson, Aaron Roob of Georgia.
In 2020, Aaron give it to Jonathan Roob, who continues the family photography business as Jonathans Portraits of Brookfield, Wisconsin.
---
Litestar Pulse Index