Pulse #325
Dan Scheider owns Pulse #325 today.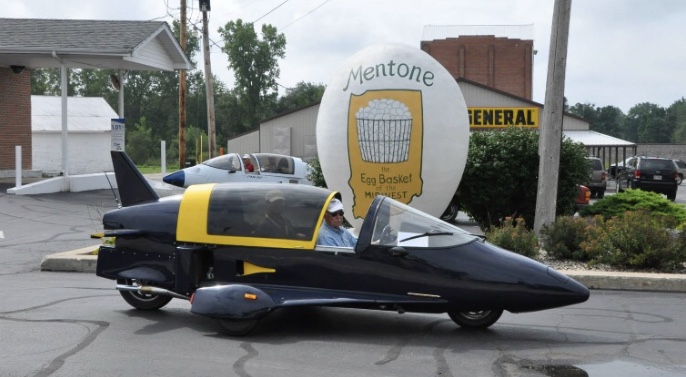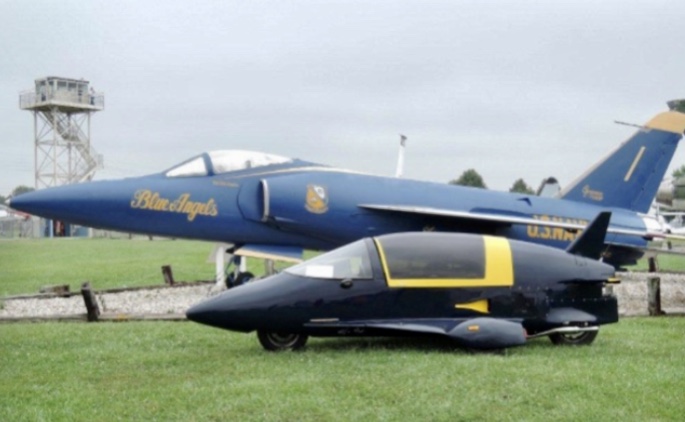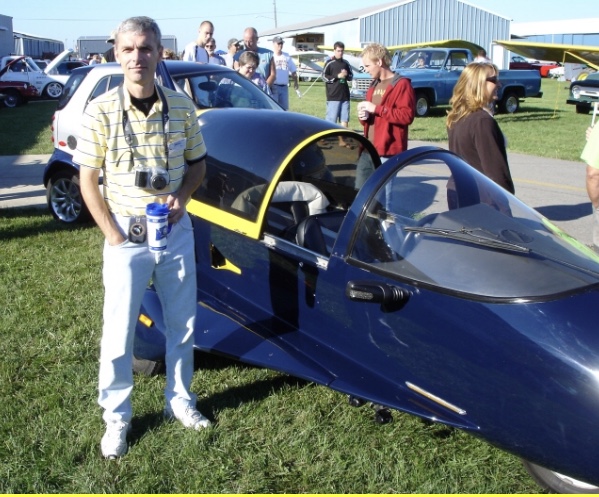 Mike Lechlitner of Pasadena, Maryland, above, restored Pulse #325 and gave it the Maize and Blue paint scheme.
Year....... March 1989
Color........White.....Now Blue
Original Owner.........Rich Binning of Chicago, IL -- Alliance Against Intoxicated Motorists Of Illinios......Tim Binning of Chicago.... Mike Lechlitner of Pasadena, Maryland....Dan & Cindy Acker - Powder Srpings, GA.....Dan Schneider - Worland, WY
Engine #SC02E-2300341
VIN 17JTW15GXKM000325
Tim Binning purchased #325 from his aunt in about 1997 after his uncle Rich Binning had passed away. Rich had bought at least three Pulse to be used in his organization called the Alliance Against Intoxicated Motorists of Illinios.
Ed Butcher, president of Owosso Motor Car Co. picked up the Pulse on a trailer and took it back to his home and rebuild it after Tim bought it. Powered by a Honda 1100 cc engine, Tim used the Pulse in his business, a RE/MAX office.
Tim sold the Pulse in August of 2004 to Mike Lechlitner of Pasadena, Maryland. Mike sold the pulse to Dan Acker in Sept. 2013. The Ackers sold the Pulse to Dan Schneider in 2019.
#325 was painted white when it left the factory.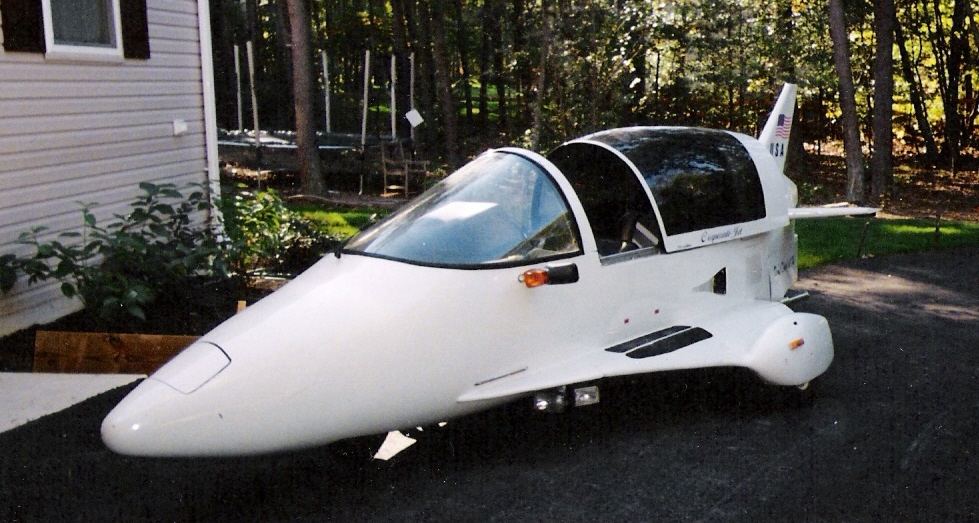 --
---
Litestar Pulse Website