Pulse #329
---
Mike Karch purchased this Pulse from Steve Lincoln in 2021 and rebuilt it into a Wonder Woman's Jet theme.
Year........ 1989
Current Owner......Mike Karch - Minneapolis, MN
Previous Owner........Steve Lincoln....Florida
Engine #SC02E-2010453
VIN 17JTW15G7KM000329
---
HISTORY of #329
Steve Lincoln, Merritt Island, FL, purchased the 1989 Pulse when he lived in Bellmore Long Island, NY.
It has the 1100cc Honda Goldwing engine with 4,000 original miles in Nov. 2020.
He had OMCC install two multi-color LED electronic digital billboard signs that can have a running commentary, graphics, etc.
He also install a color TV between the drivers legs and a DVD player and a wing type TV antenna.
He relocated several times, always taking the Pulse with him.
The Pulse was originally yellow, but now repainted metalflake Red, Blue and Silver. The upholstery is also metalflake red, blue and silver Naugahyde.
He was asking $25,000 in Nov. of 2020 and reduced the price to $19,000.00 in March 2021.
It has only 1,407 original miles on it. Over the years it had remained in a garage and was rarely used.
At the time of manufacture I had the factory install two multi-color LED digital signs, one on each side of the vehicle. I used it for business advertising, etc.
When Ed Butcher delivered the vehicle, I proceeded to install a color TV between the drivers legs and a DVD player. I called it "Testicle Television".
A wing type TV antenna was also installed. Over the years I have tried to find the time to update and make like new many of the parts of the Pulse.
Tires, battery, paint job, upholstery, DVD player/TV Monitor, exhaust system have all been updated.
My Pulse was originally yellow. Now it has been repainted Metalflake Red, Blue and Silver. The upholstery is also Metalflake red, blue and silver Naugahyde.
As it looked in 2020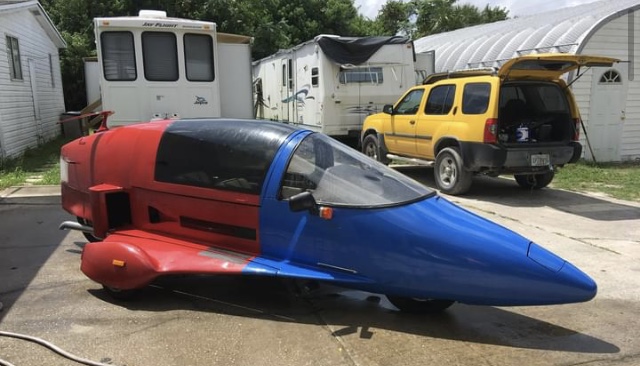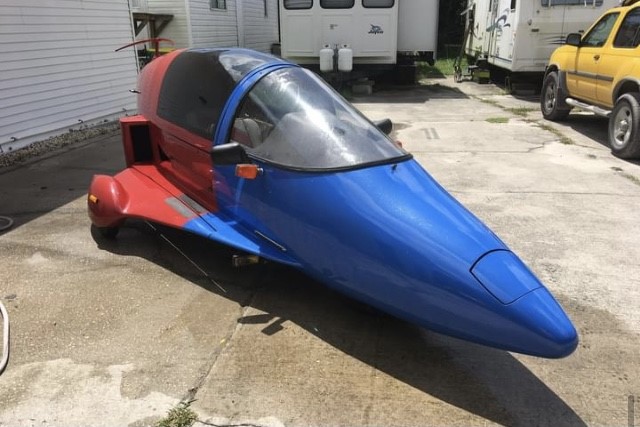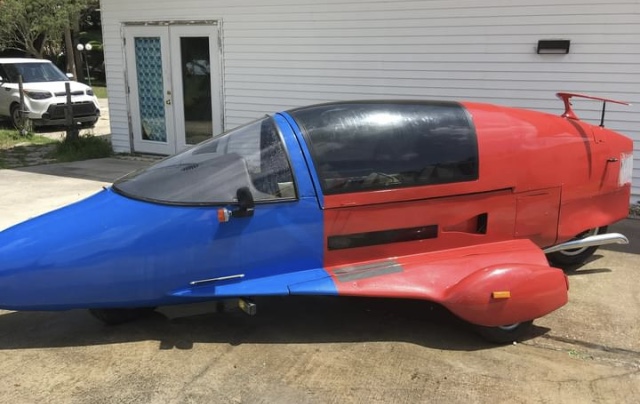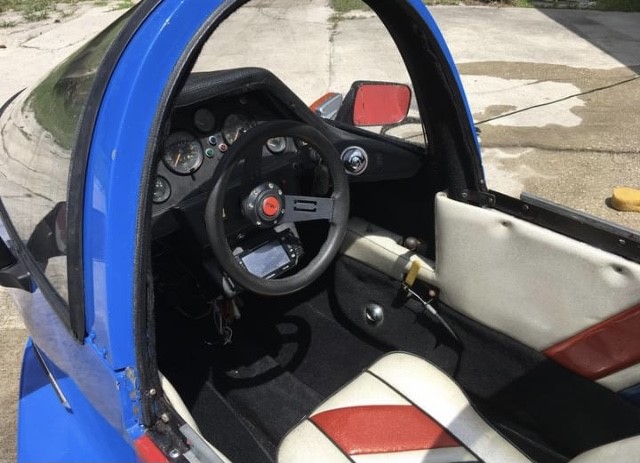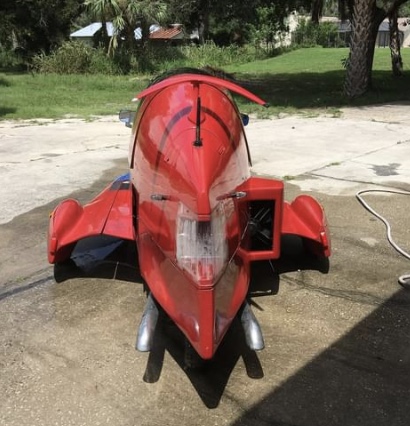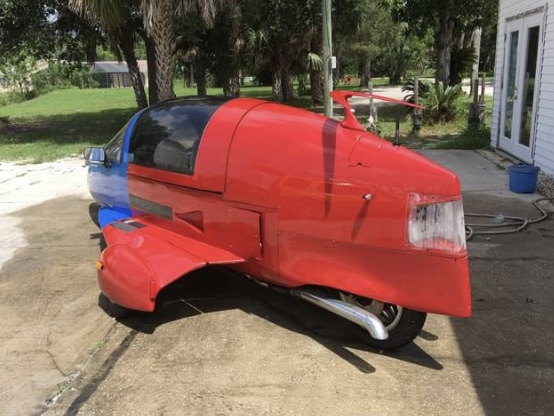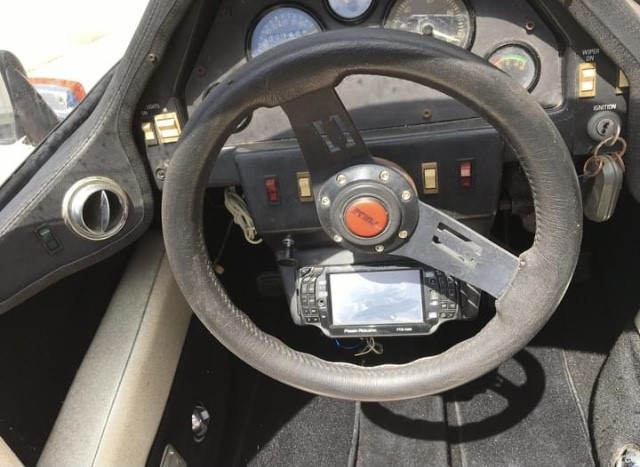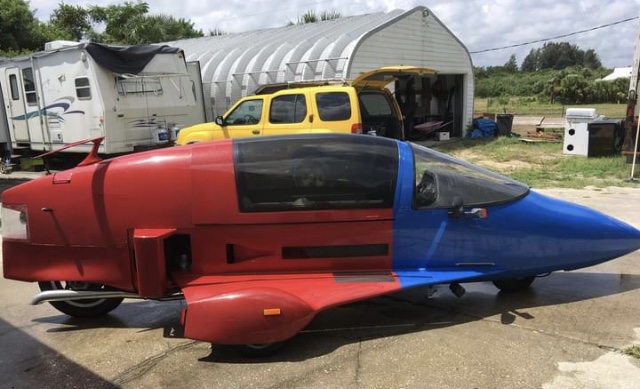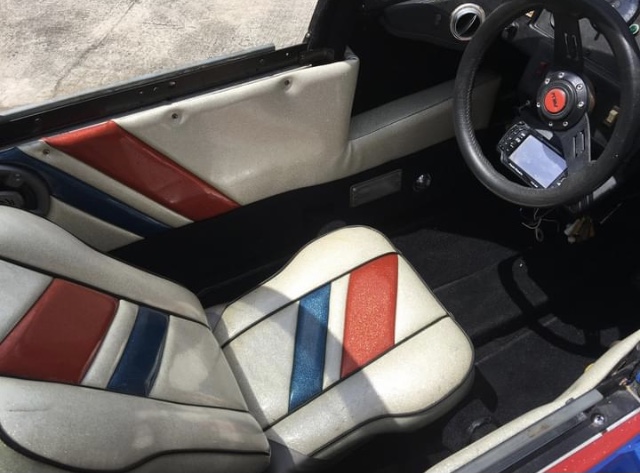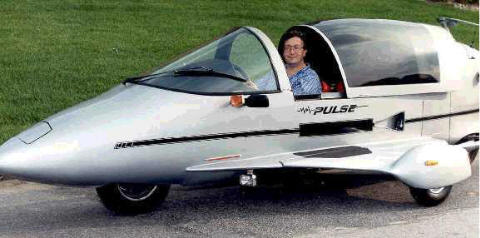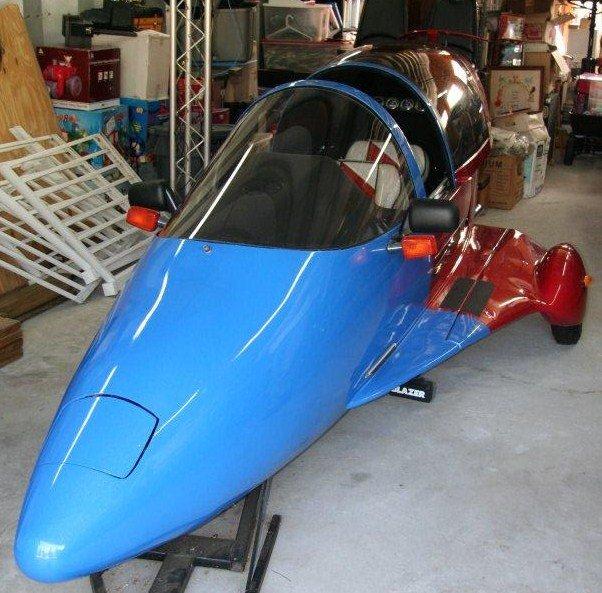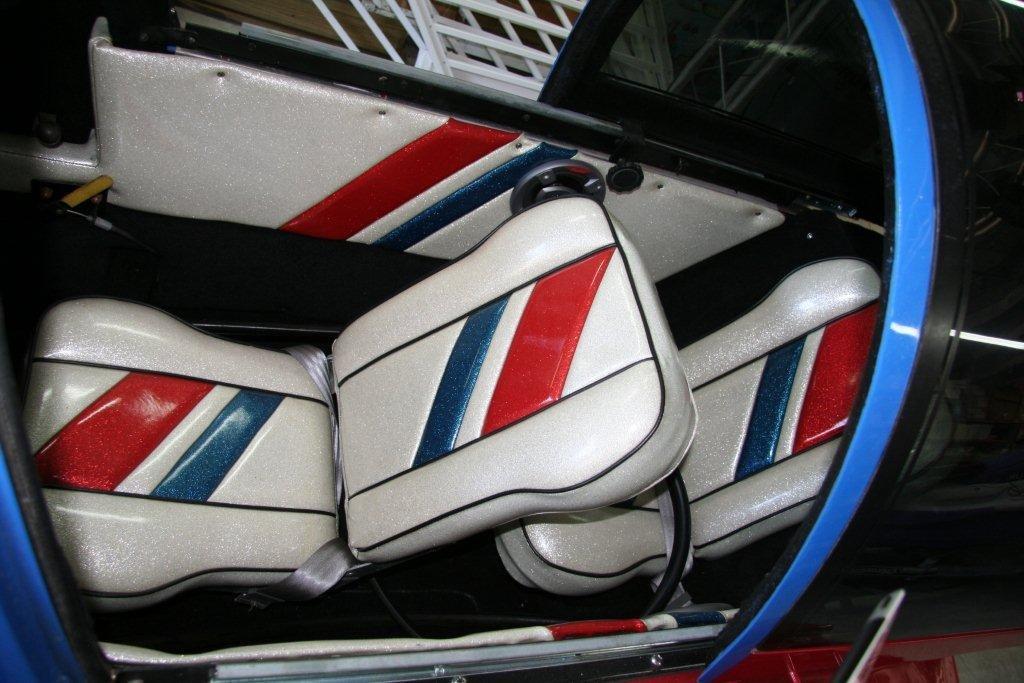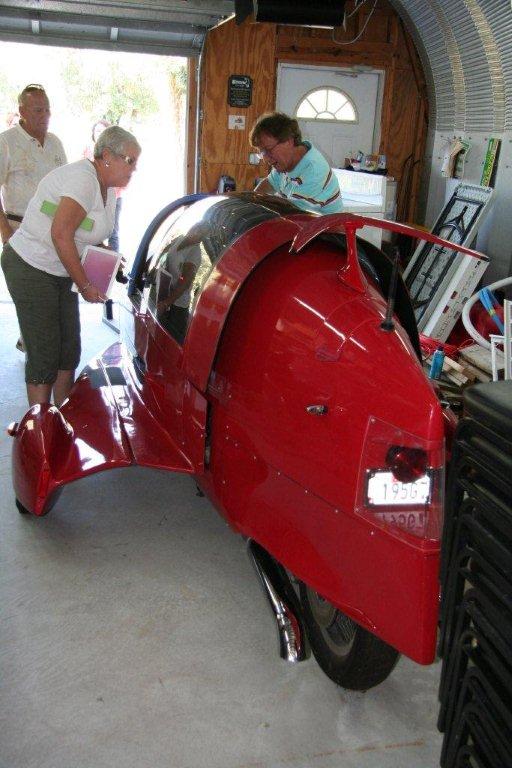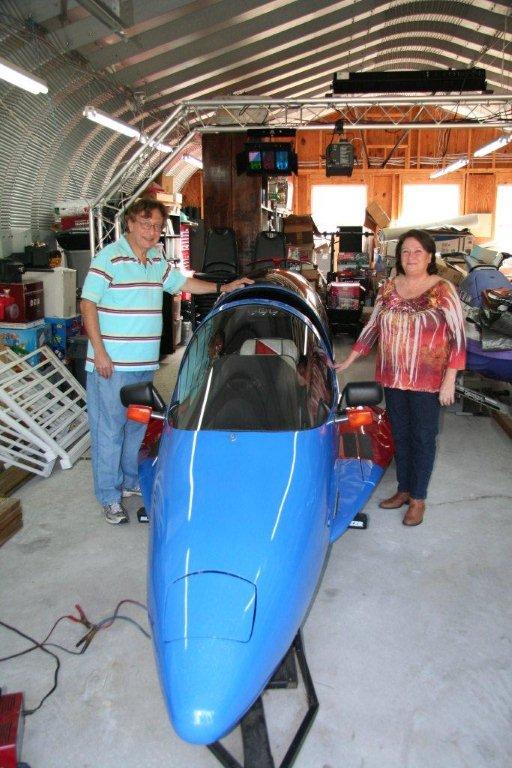 ---
From Bellmore Life Newspaper, Long Island, NY
Wednesday, September 6, 1989
It's a bird, it's a plane, it's a pulse?
You may have seen it zoom by on the streets of Bellmore. Is it a plane? The unusual vehicle seen around the area lately is the new service vehicle of Electrosonics, a Bellmore and California based consulting and engineering firm that specializes in custom electronic systems for the rich and famous.
The firm designs, installs and serves media rooms, communications systems, security systems and home automation systems. Bellmorite Steven Lincoln, president of Electrasonics, had the attention getting vehicle built to his specifications to allow his servicemen to zoom to the client with the problem.
The vehicle is called a Pulse and was made in Owosso, MI. The vehicle has the performance of a high-powered motorcycle, the comfort of a luxury automobile and the styling of a jet aircraft. The jet car has four wheels. One in front, one in the rear, and one in each wing. The vehicle is registered as a motorcycle because the two wheels in the wings do not touch the ground at cruising, and you travel on two wheels.
The Pulse can get over 70 miles per gallon of gas and can reach speeds over 120 miles per hour. The Pulse seats two people and is equipped with FM stereo cassette, air conditioning, cellular telephone, color TV, heater, security system and more.
Electronic multi-color display panels on each side are used to explain the many features of the vehicle.
Mr. Lincoln has become an authorized representative of the manufacturer and the vehicles will be available from Electrasonics.
In addition, Mr. Lincoln will be displaying the Pulse along with the Electrasonics Custom Stretch Limo, featuring an audio and video media center and complete mobile office.
---