Pulse #345
2016 photo taken at Brisbane, CA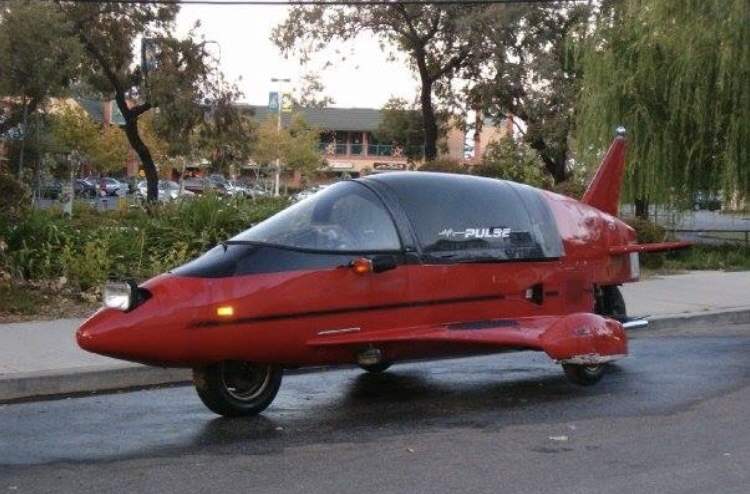 ---
Pulse #345 was built in Jan. 1990, red in color and sold to Greg Keller with a sticker price of $16,443.
Year Built.............Jan. 1990
Color..........Red
Dealer..........Pulsations - Jane Coltrin - Tracey, CA
Owner.............Gregory Keller - Grants Pass, OR
Body # ?
Engine #SC14E-2512419
VIN 17JTW15G0LM000345
Painted Corvette Red with rear tail wing design. #345 has a Honda 1200cc shaft drive with reverse. A/C and a larger alternator.
In 1990, Jane Coltrin bought and drove a Corvette red pulse w/ tail fins from OMCC factory back to Modesto Ca. It is possibly Pulse #342.
She helped put my purchase together for Pulse #345. Both Pulses looked the same, but Jane had a Roadrunner decal on her tail fin.
In 1990, both Jane and myself ran our Pulses in a movie for a scene shot in San Francisco. 'Until the End of the World' with William Hurt.
In 2003, Greg's Pulse had been sitting in Oregon, but just trailed it back to Rio Nido, CA.
---
Litestar Pulse Website