BD Trike
Built from a BD5 Airframe / Body
---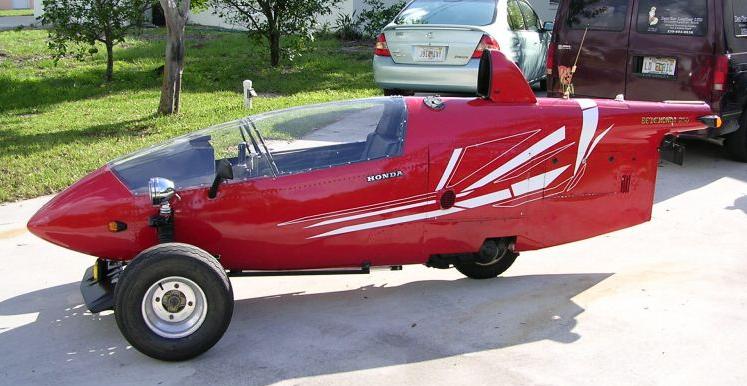 BEDE-HONDA 250 futuristic trike, was built as a prototype three wheel commuter car. All Aluminum Body with a lexan canopy. Powered by a Honda 249cc Elite powertrain. This prototype was built in 1990 for demostrating the feasibility of a single seat high milage commuter. Using a monocoupe design (Bede 5 Aircraft) fuselage sections that were assembled and mated through internal chassis sections and then powered by the engine,transmission, wheel and rear suspension from the Elite.

The drivetrain was completely rebuilt at the time of construction. It was stored for nearly ten years and in about Jan of 2004, it was restored. New paint, canopy, AM/FM CD player, interior and exterior electronics. It has an automatic transmission, water cooled engine and front disc brakes.

Completely street legal, with headlights, directionals, brake etc. Also equiped with low visibility warning strobes top and bottom, ignition disabling alarm system, neon under body ground effect lighting, high intensity lighting front and rear and fog light. It also has onboard Automatic Haylon fire supression system in the engine compartment.

The 250 cc engine displacement with a 230 rider is very quick and has top end easily compatable with any highway or interstate. It is titled as 1983 since that was the title the salvage yard supplied with the orginal Elite that was used for engine donner. The engine transmission was later replaced with a 1985 Elite powertrain. Highly stable and quick.

Located in Ft. Myers Florida area, it was auctioned on Ebay in Oct. of 2004.

Also offer was a custom tow dolly available for the trike.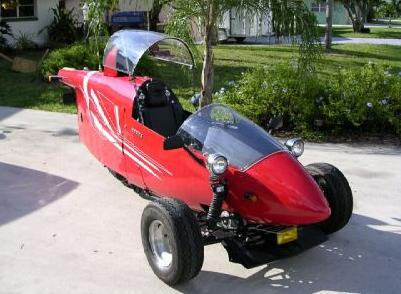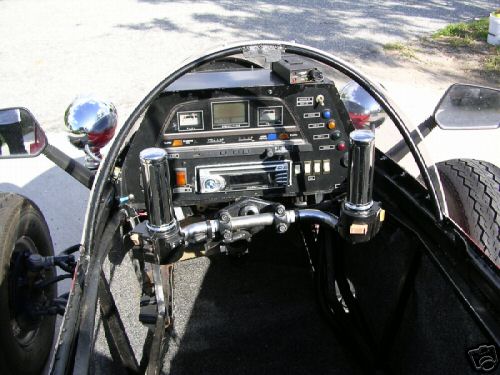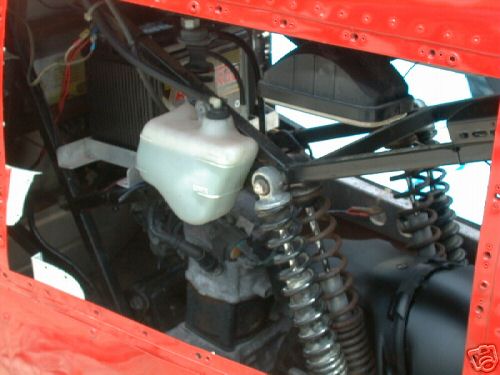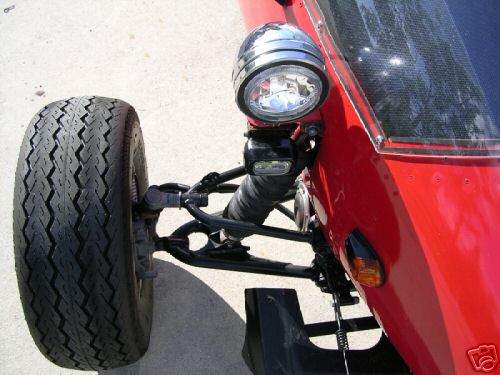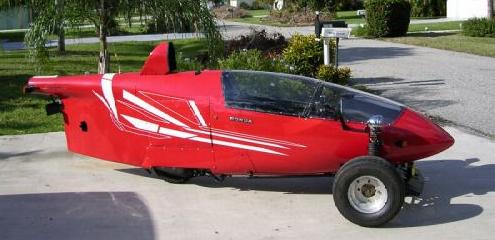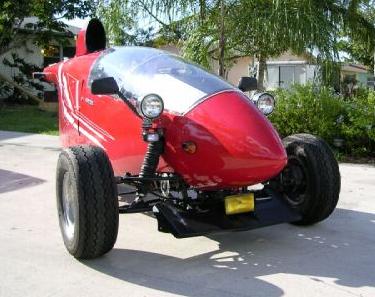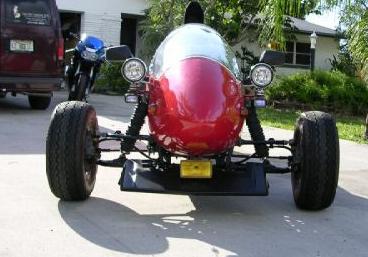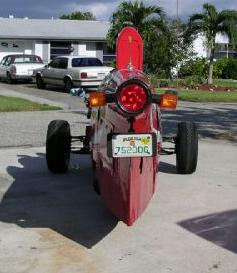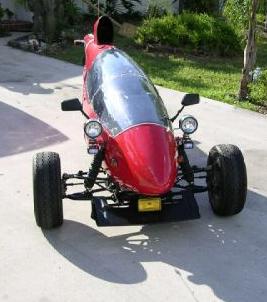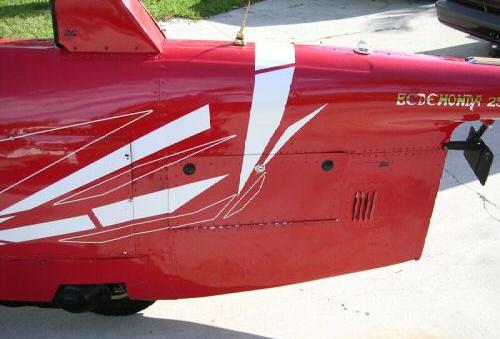 ---
---
Your Host, Steve Schmidt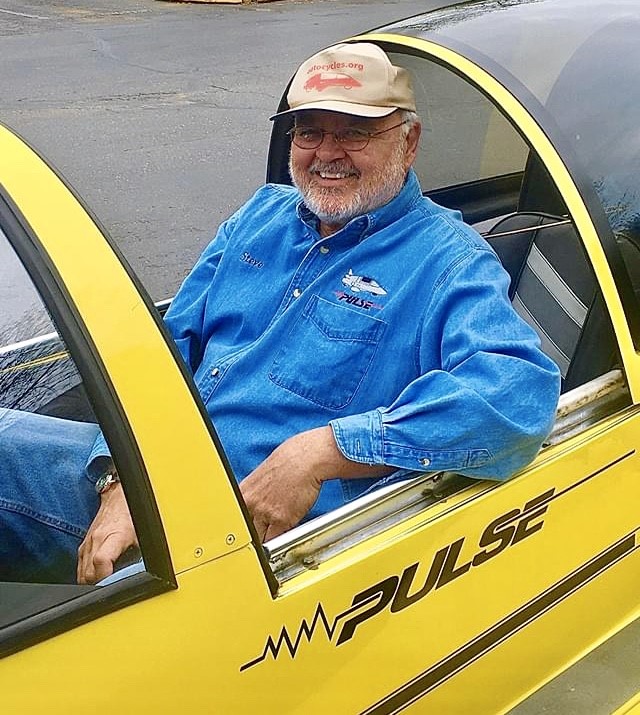 Last Update: 11-20-20......
This is a personal website and is not affiliated with the designer, manufacturer or any company officials/employees.
Disclaimer: Litestar Pulse Website is provided to you free of charge, "as is."
The best efforts to maintain accurate Litestar Pulse
Website history, information, repair tips and content, however, it is
not responsible for the content of its information, opinion providers.
You should not assume that Litestar Pulse Website is error-free and
makes no guaranties as to the accuracy, currency, content, or quality
of any such information.
Copyright 2021 © All rights reserved