Sue & Ed Butcher
---
Ed was president of Owosso Motor Car Co. and his wife Sue worked very hard side by side to make the Pulse a reality for all of us.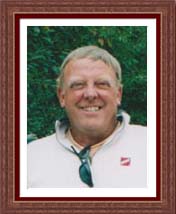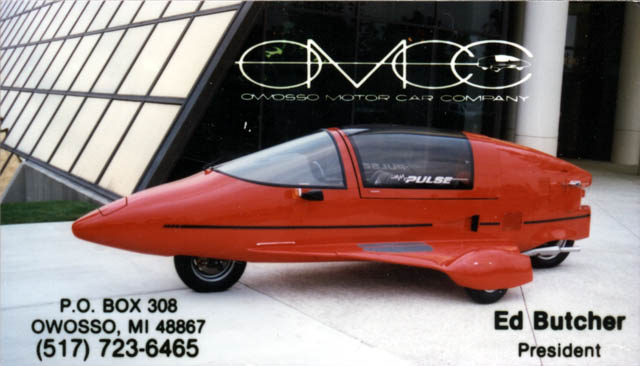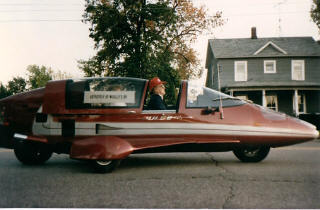 Meet Ed Butcher as he introduces you to the Pulse Autocycle. Ed, like Preston Tucker, had a dream for a more efficent, safe and
aerodynamic automobile that would look like the 'Car of the Future'.

Ed and his company built about 350 Pulses.

"Necessity designed it....we made it happen" - Ed Butcher

This video is posted in Memory of Ed Butcher......1946 - 2008
---
1985 Factory Tour of the Owosso Motor Car Co.
---
Meet Ed & Sue Butcher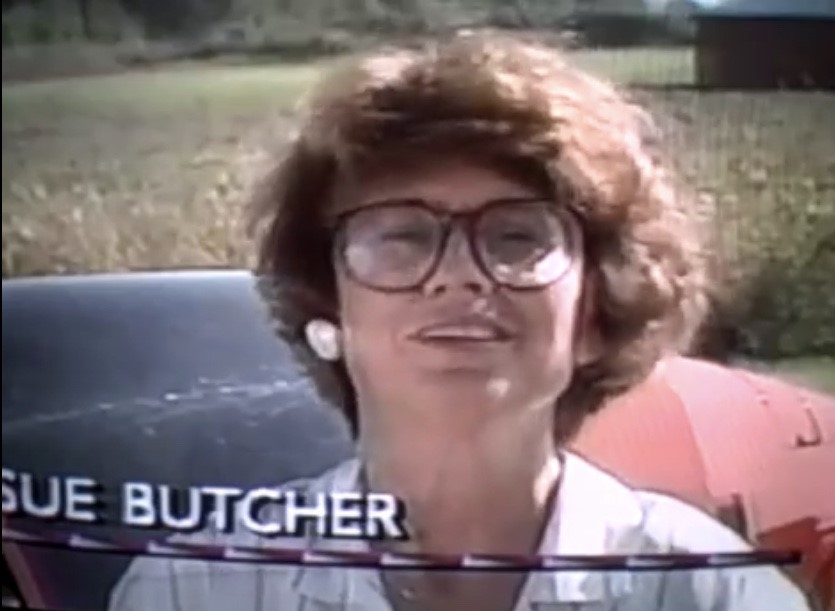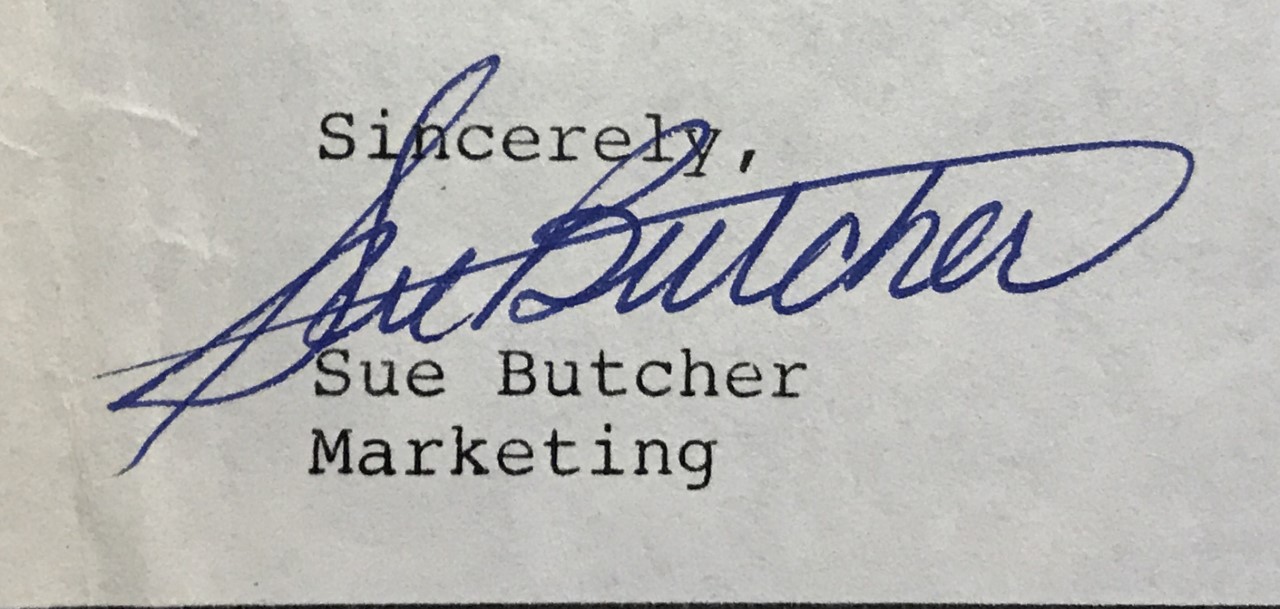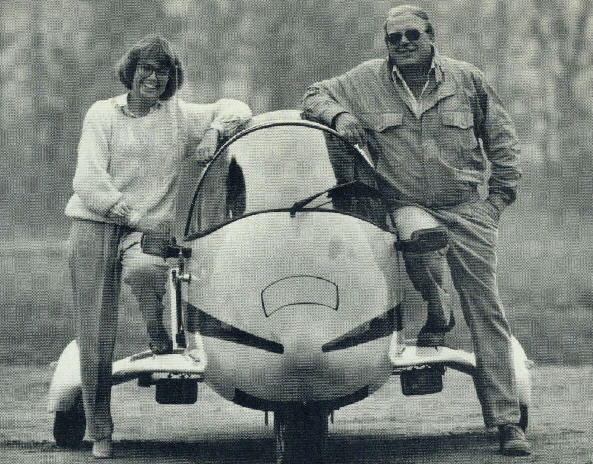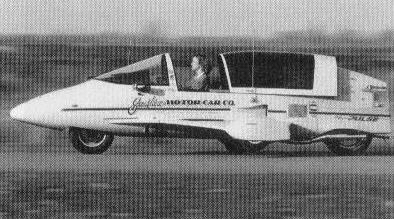 ---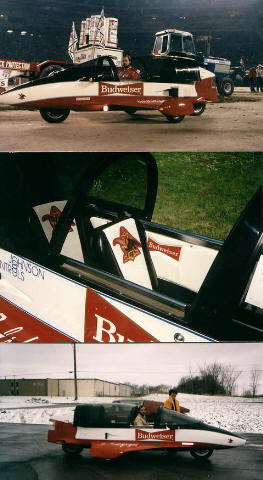 They also had a dream for the next generation of Pulse vehicles. Instead of the Pulse being powered by a motorcycle engine, the new model would have an automobile engine and transmission. This would allow for an automatic shift and have a 'real' reverse gear.

The Butchers believed that this would entice more females to buy the Pulse.

The Ford Motor company gave the Butchers a circa 1985 Ford Ford Fiesta 1.1 L engine. It may have been shipped from Africa, as Ed exchanged information with someone about this engine.
---
Ed Butcher describes the next generation Pulse with the Ford engine with automatic transmission
---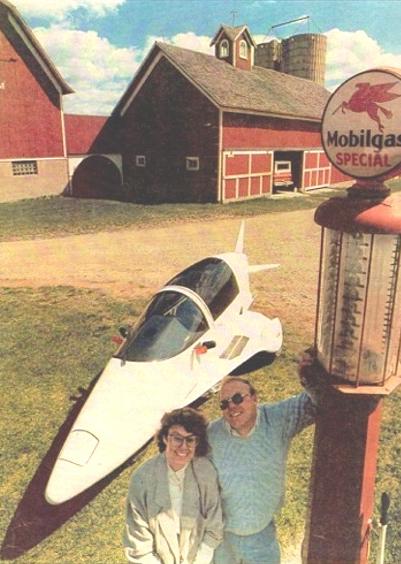 ---
---
Ed in front of the Owosso Motor Car Co. plant in 2001
during the National Pulse Rally at Owosso, Michigan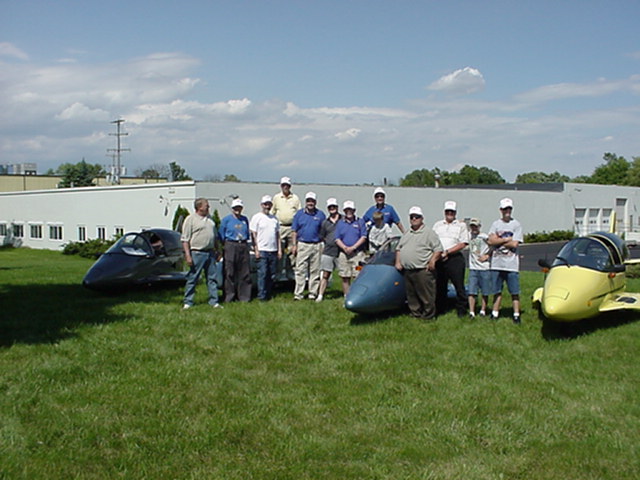 Below, Ed and Leo Doyle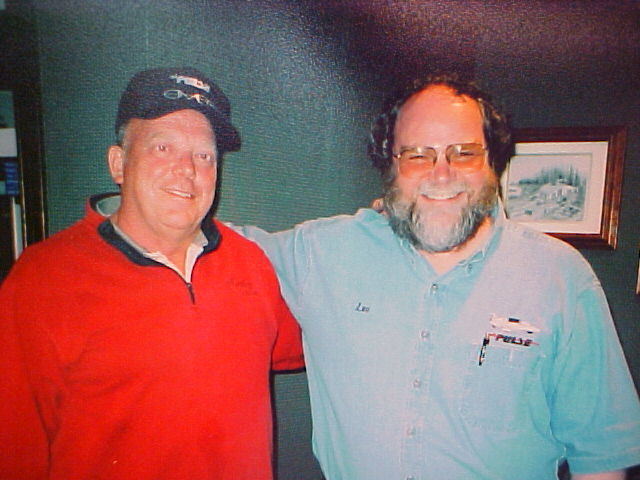 Below, Steve Schmidt, Ray Johnson, Ed Butcher, Leo Doyle and Ken Weger in 2005 at Owosso, Michigan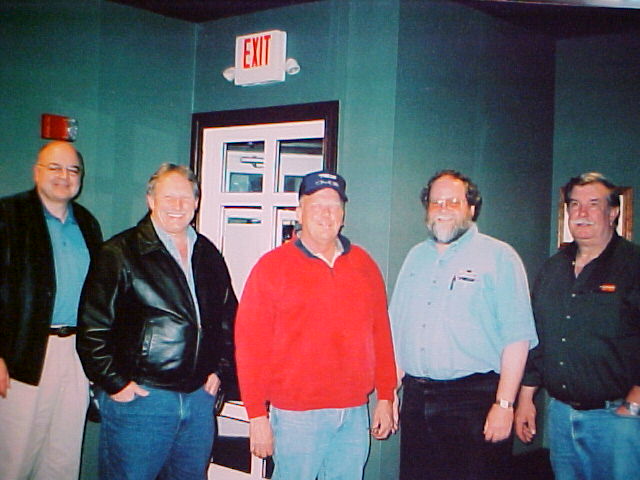 Below, Ed Butcher drives Pulse #185 at the National Pulse Rally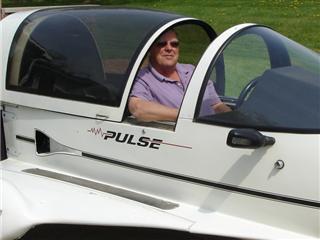 ---
At the 2008 National Pulse Rally, Ed's daughter, Lezlie and her husband Bill Rusin brought their Pulse and 'restoration crew' from North Carolina.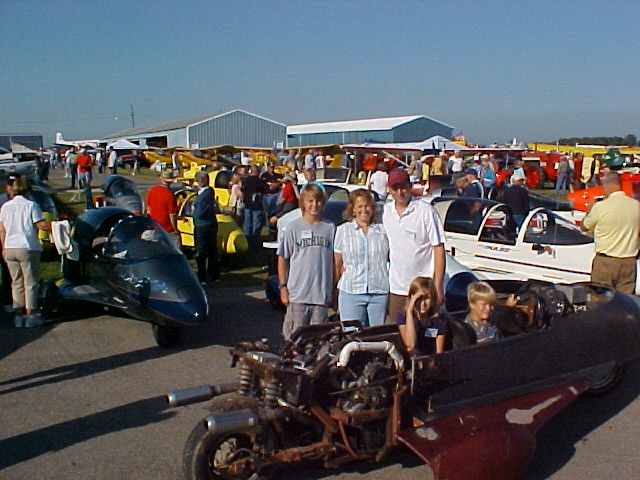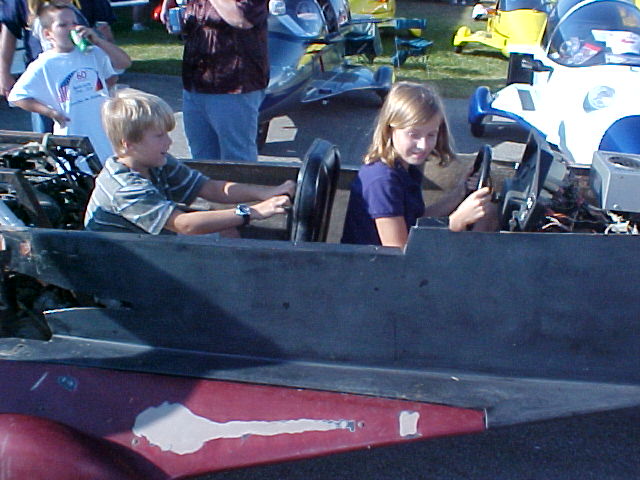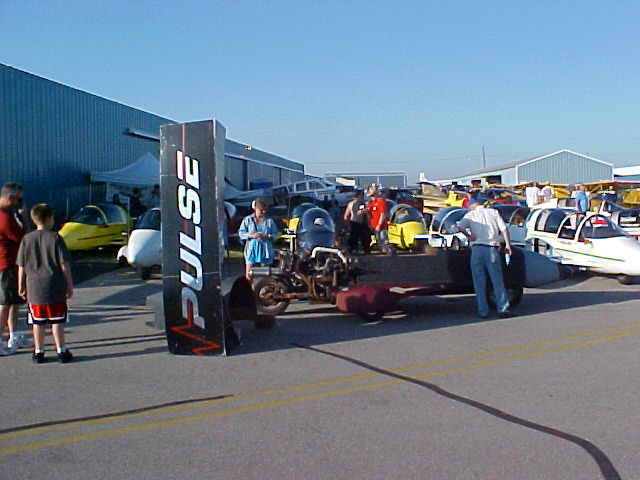 Below, Steve Schmidt, Ray Johnson, Ed Butcher, Leo Doyle and Ken Weger in 2005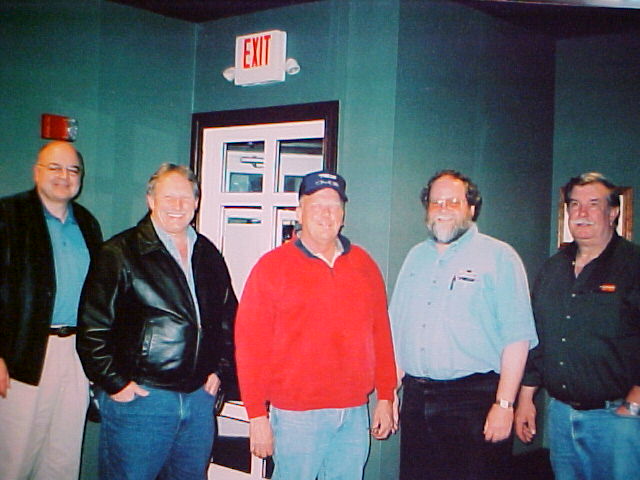 ---
In Memory of
ED BUTCHER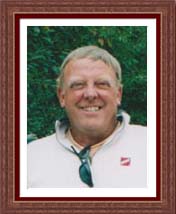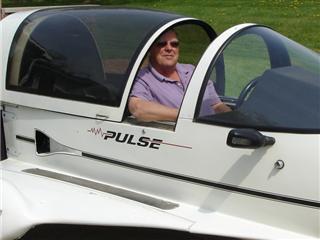 Edwin Butcher, age 61, of Corunna, Michigan passed away Monday, February 4, 2008 at Covenant Healthcare in Saginaw.
Ed rose to Vice-President of Manufacturing at Lee L. Woodards during eighteen years of service. He also served as President of Owosso Motor Car Company of Owosso, Michigan and manager of Maurell Products for nine years. He was also a plant manager at Hehr International and a sales rep for Bentley Industries. Ed was a manufacturing consultant for several years and managed to help in the operation of the family farm for forty years.
Funeral Services were held 11 am, Wednesday, February 6, 2008 at Northgate Wesleyan Church, in Owosso, with Pastor Cal Emerson officiating. Burial followed at West Haven Cemetery.
Edwin was born on April 6, 1946 in Dearborn, Michigan, the son of Leo and Dorothy (Holzhausen) Butcher. He graduated from Owosso High School with the class of 1964. He then attended Mott and Lansing Community Colleges before finishing at General Motors Institute at Flint, Michigan.
He served with the United States Marine Corp Reserves.
He was a member of the Knights of Columbus, the Dog and Gun Club, and the Shiawassee Conservation Club.
Survivors include his daughter, Lezlie (Bill) Rusin of Wake Forest, NC; sons, Steve (Carrie) Butcher of Warren, VT, and Brad (Brandi) Butcher of Owosso; grandchildren, Jacob, September, Trevor, Melanie, and Max; brothers-in-law, Hal (Sandy) Jenkinson and family of Springfield, MA, Gerald Jenkinson and family, and Gene (Suzanne) Ackert and family of Charleston, SC; many cousins; special personal friend, Kathy Wiles of Chesaning; additional friends, Randy and Kathi Chapman, and the Mary Lou Dorn family.
---
Litestar Pulse Index