Chuck has restored several Pulses and is always willing to advise Pulse owners about repairs.
Linda and Chuck have been National rally coordinators for many years starting in 2000. They donated the dash plaques and souvenir rally booklets each year to attendees.
Below, our First Lady of the Pulses, Linda Furgason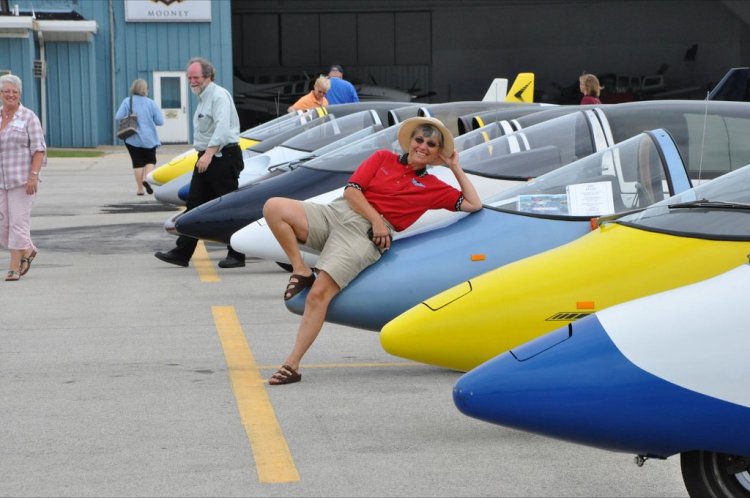 Linda toasts the Autocycles and their owners at the 2014 Rally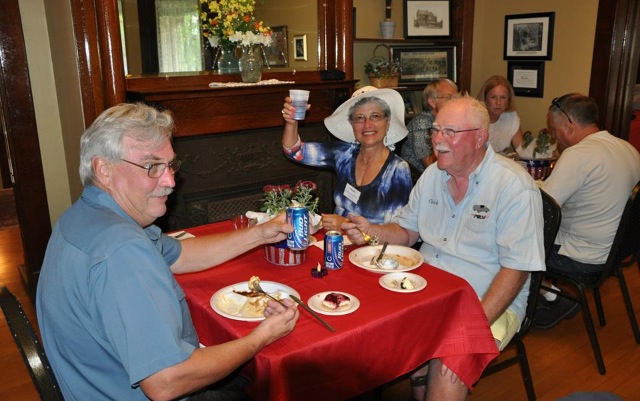 Linda & Janelle Ohmstede at the 2010 rally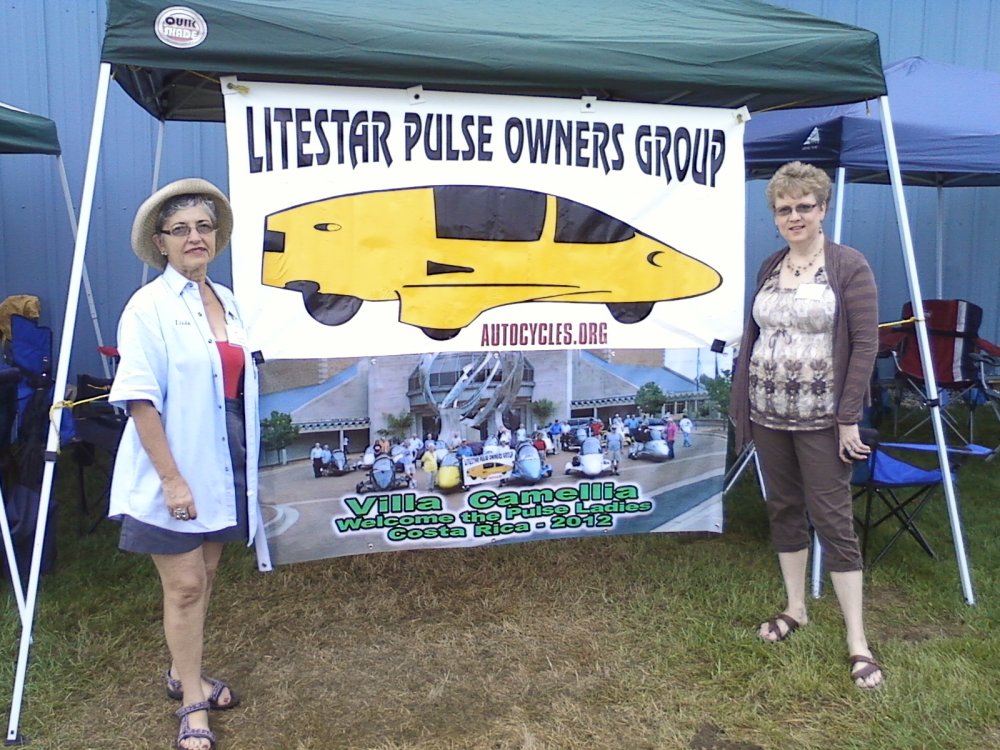 Chuck at the 2010 Rally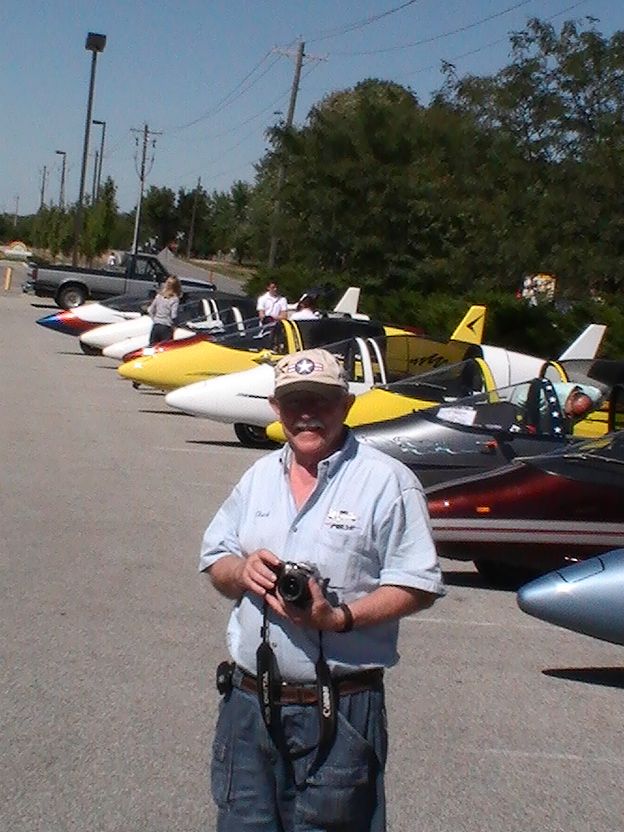 The Furgason's have owned Owosso Litestar #4, Pulse #85, #324 and #328.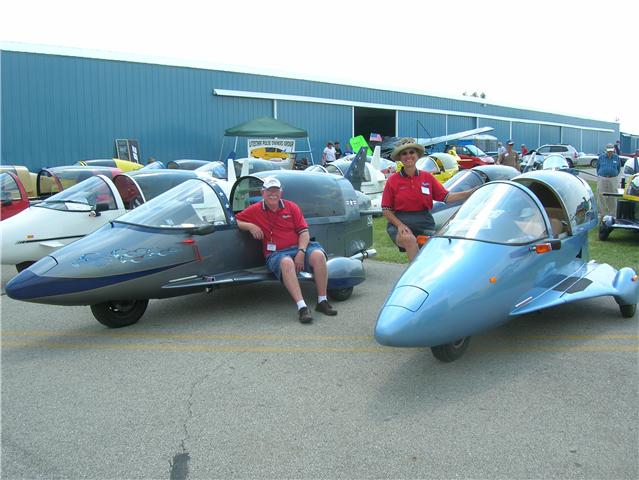 Chuck and Linda Furgason have been the driving force of the National Pulse Rallys for many years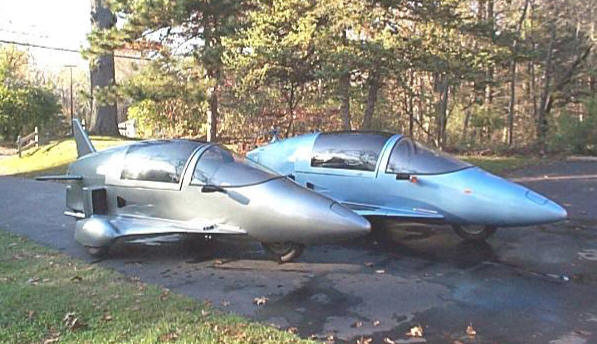 Pulse #324 on right and #328 on the left.
Below, the Furgason's youtube video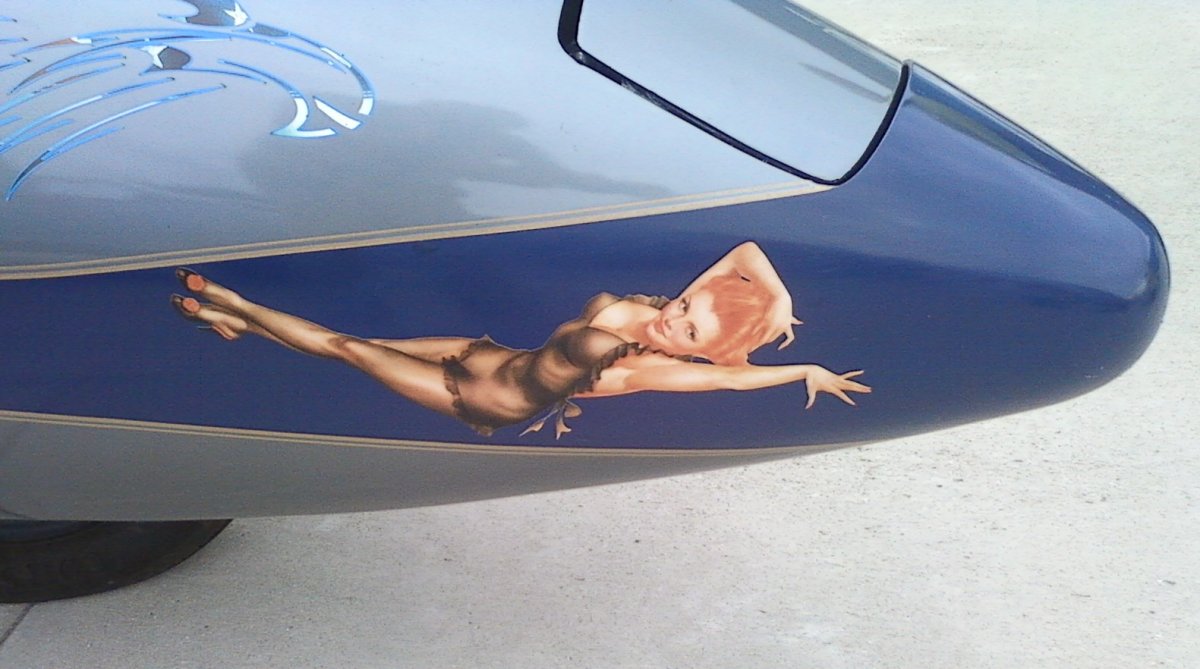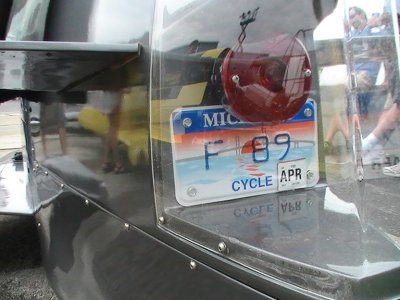 Chuck supplied dash plaques at the National Rallys for many years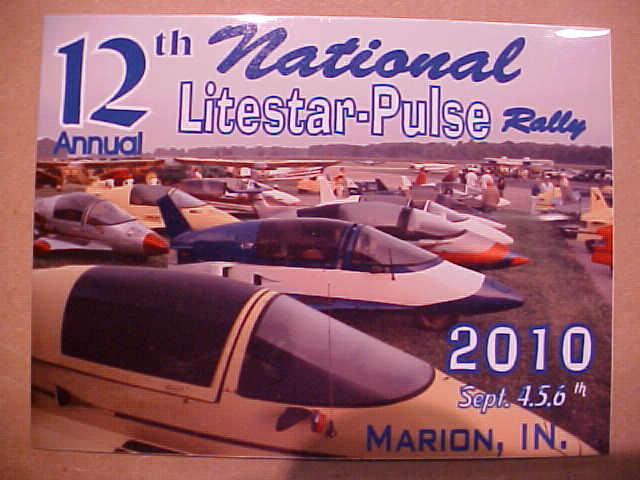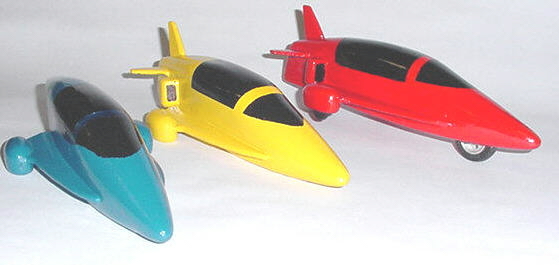 Chuck made these wood models.
Below, Chuck at the 2006 Rally Tour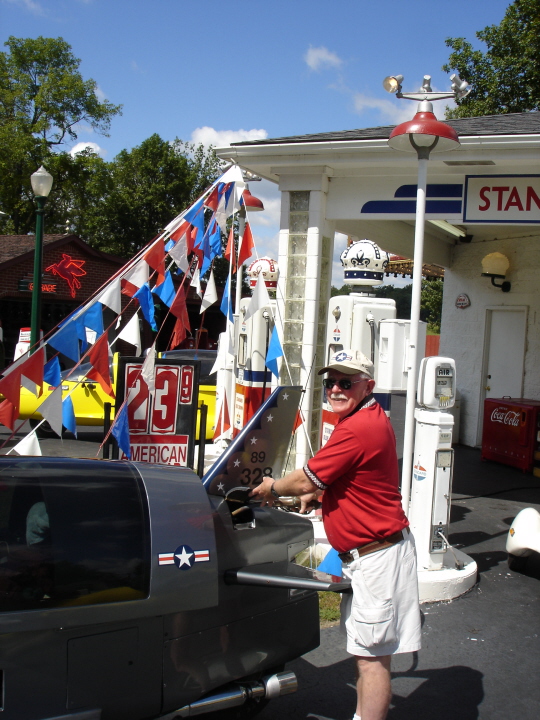 Always willing to lend a hand, Chuck is an expert on the Pulse autocycle
Working on Pulse #185 in 2005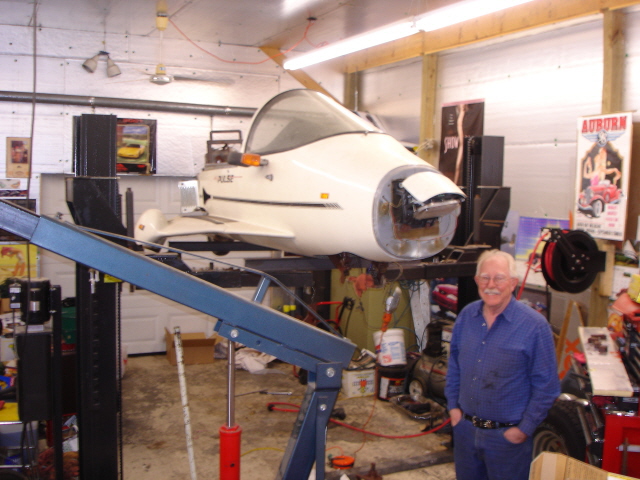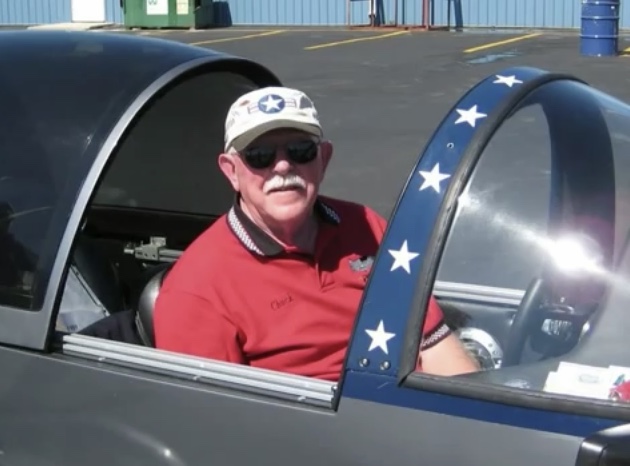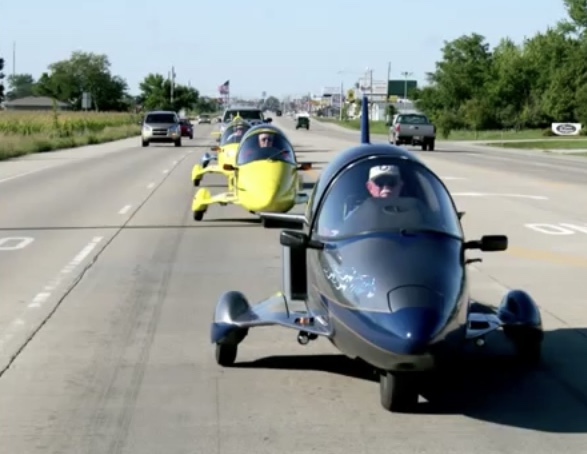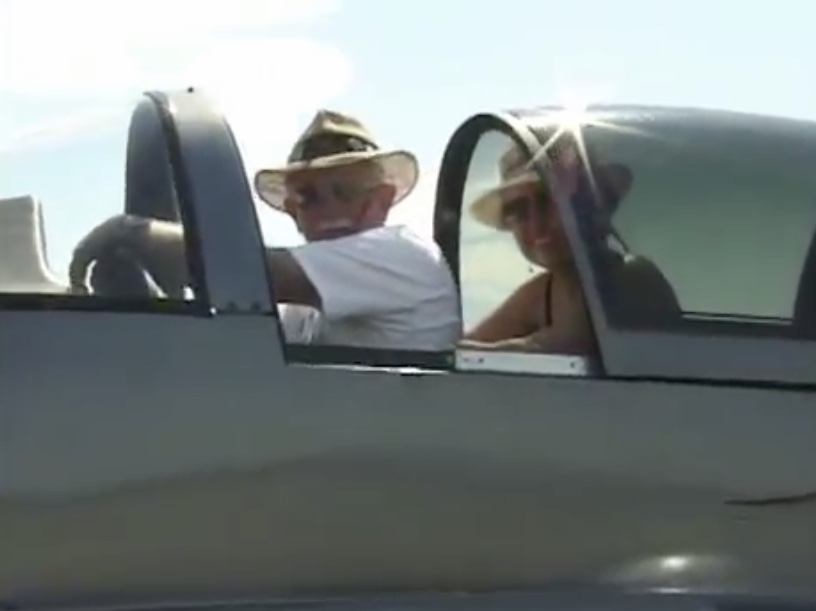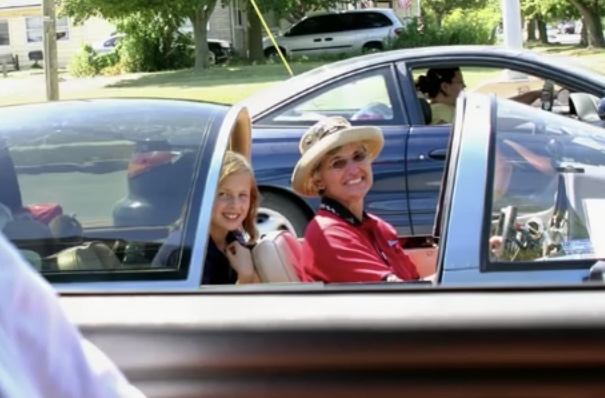 ---