Litestar Pulse Fiberglass Repair
---
The Litestar and Pulse vehicle bodies seem to weathercheck and spider cracks can sometimes form over the years. It may be easier to take your autocycle to a body shop and have them give it the full treatment before a good paint job.
The following infomation is just snipits I have found on the subject by surfing the internet. I hope this answers some of your Repair Questions.
---
You might check with your local hardware store and see if they sell a Fiberglass Tub repair kit.
---
To strengthen any given area, first re-fiberglass the damaged area from inside. Then mix a quart of fiberglass resin together with a pound of baking soda. Mix well, then pour it into the cracked area. Be careful not to much hardener to the resin, or it will cause the mixture to cure to fast and it will crack. When this mixture hardens it turns to a rock hard substance, that adheres very strongly to the panel.
---
Plastifix
---
More Helpful Repair Hints and Supplies
---
---
Your Host, Steve Schmidt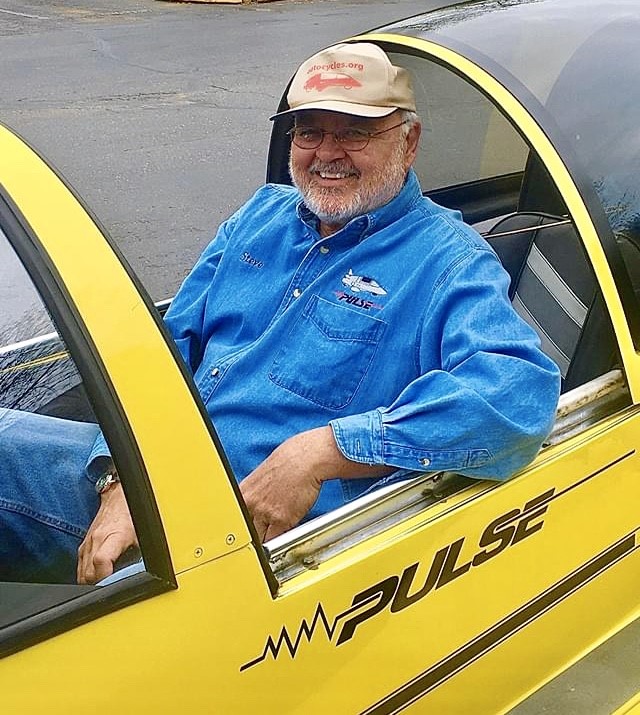 Last Update: 11-20-20......

This is a personal website and is not affiliated with the designer, manufacturer or any company officials/employees.

Disclaimer: Litestar Pulse Website is provided to you free of charge, "as is."
The best efforts to maintain accurate Litestar Pulse
Website history, information, repair tips and content, however, it is
not responsible for the content of its information, opinion providers.
You should not assume that Litestar Pulse Website is error-free and
makes no guaranties as to the accuracy, currency, content, or quality
of any such information.