Hank Wilgus and Pulse Autocycles
Henry "Captain Hammer" Wilgus--Southwick, MA
Hank sitting in Pulse #307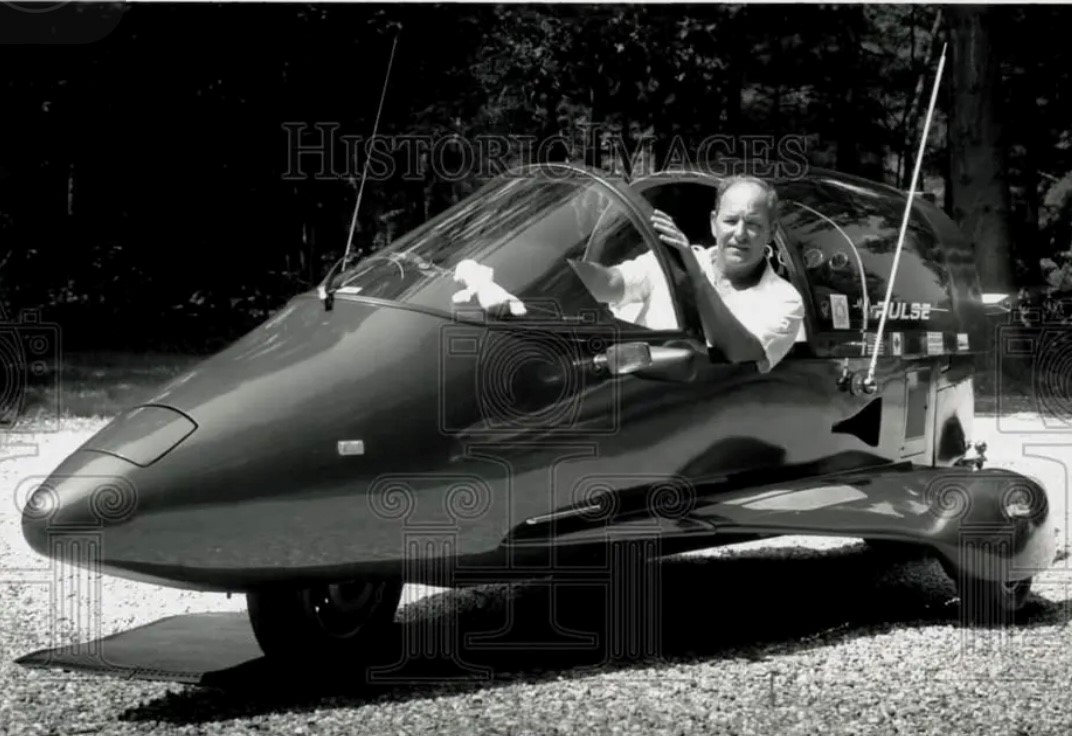 According to Mr. Wilgus during July and August of 2000, he was trying to become a Pulse dealer in the Northeastern U.S. He had some sort of continuing relationship with OMCC.

Below, an endorsement letter from Owosso Motor Car Company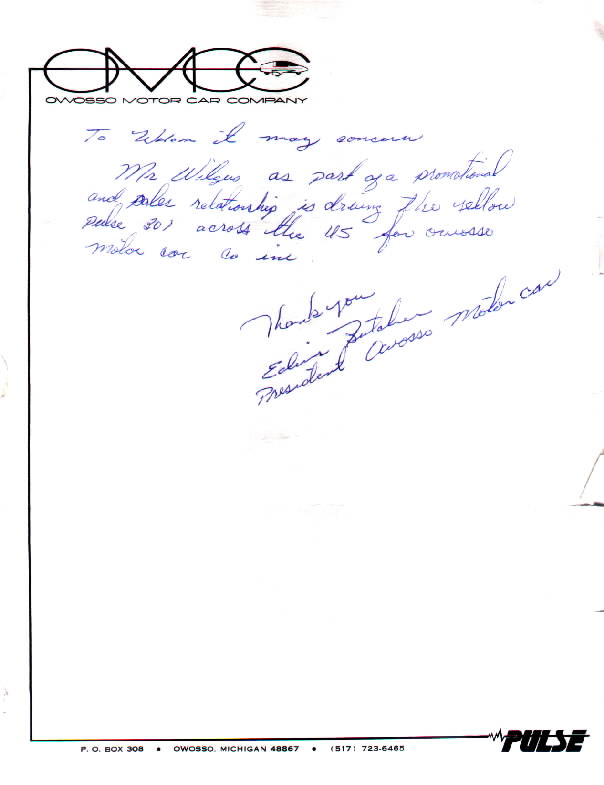 The original letter on OMCC stationery signed by Ed Butcher authorizing Mr. Wilgus to drive Yellow Pulse #301 "across the U.S." as part of a "sales and promotional relationship." Hank drove a Pulse from Owosso to Colorado on an endurance run. He also did skid testing, drove on ice and even rolled one unit over.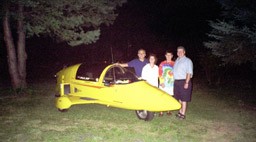 Wilgus had about 3 vehicles in his possession when OMCC closed in 1990 including Pulse #309.
Al Goldman of Chicago purchased #309 from Wilgus on July 16, 2000.
Mr. Wilgus was hit by a Mazda Miata. No injuries. Accident substantially damaged the right outrigger which has been replaced, and the Pulse was re-painted yellow.
Below, Al Goldman of Chicago owns Pulse #309.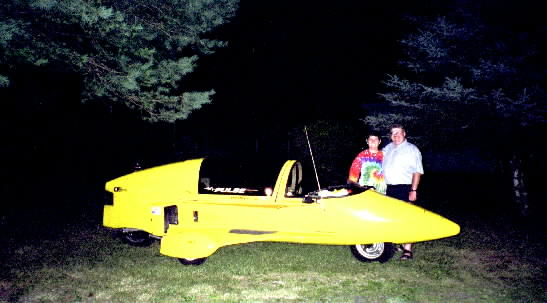 According to Al, Hank was a unique character -- a great storyteller (and salesman) -- and was only too happy to regale us with stories about the "Rocket Car," both the history of the Pulse and his personal experiences with it.
---
---
Your Host, Steve Schmidt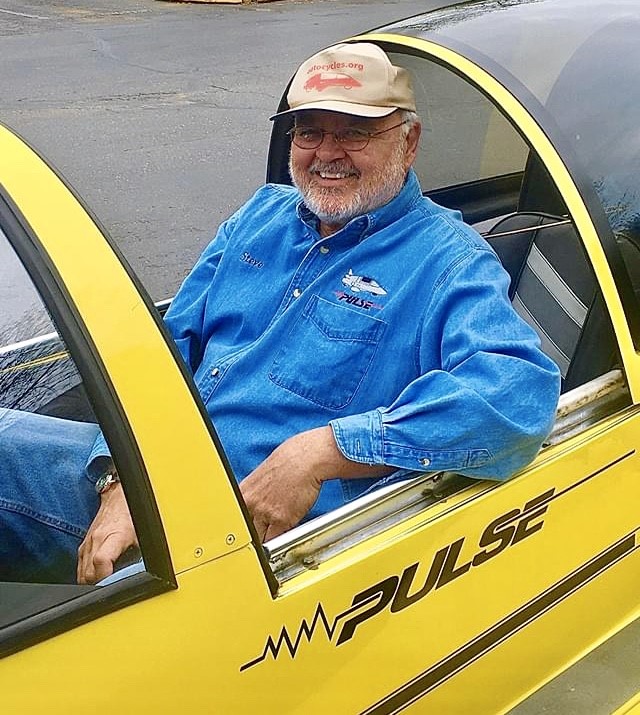 Last Update: 10-20-20......
This is a personal website and is not affiliated with the designer, manufacturer or any company officials/employees.
Disclaimer: Litestar Pulse Website is provided to you free of charge, "as is."
The best efforts to maintain accurate Litestar Pulse
Website history, information, repair tips and content, however, it is
not responsible for the content of its information, opinion providers.
You should not assume that Litestar Pulse Website is error-free and
makes no guaranties as to the accuracy, currency, content, or quality
of any such information.
Copyright 2020 © All rights reserved