Pulse Rolling Billboards
---
Here is a sample of how Corporate America uses this unique vehicle to promote their business.
---
---
Known Coors Beer cars include Pulse #220, #221, #233
---
Space Shuttle Inn....Florida and Michigan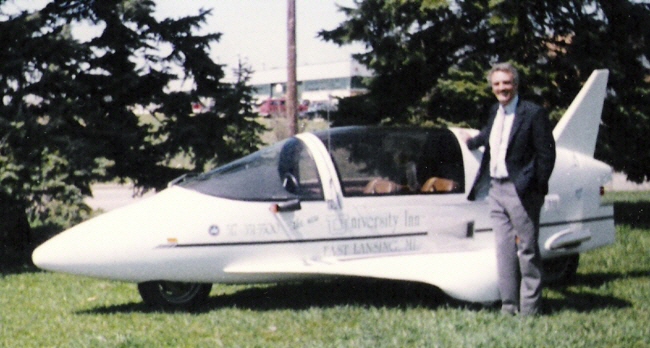 Don Weekley with the Space Shuttle Pulse
---
---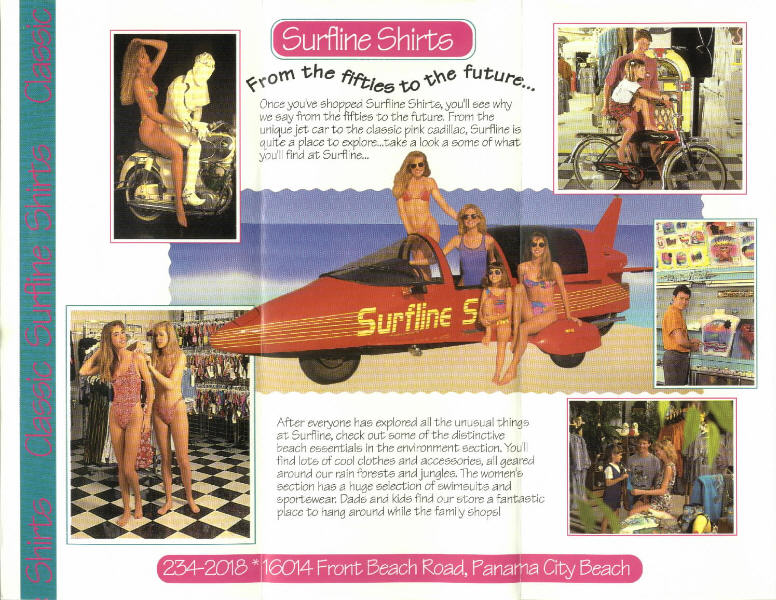 ---
Below, Heinz Bolender of Canada used his Pulse #259 to promote a new condom that has an attached narrow paper strip, so that you unroll it with the ripcord just like on a parachute.... it zooooms down the shaft.
---
Ronald McDonald drives Pulse #187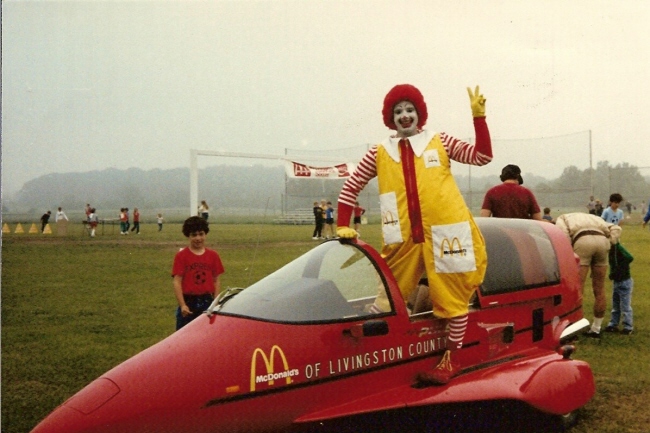 Original ower was NiDi Corp. of Brighton Michigan, who owned and operated several McDonalds in Livingston County.
---
POLITICS
David Kuras of Michigan wearing his politics on his PULSE #315 in 2006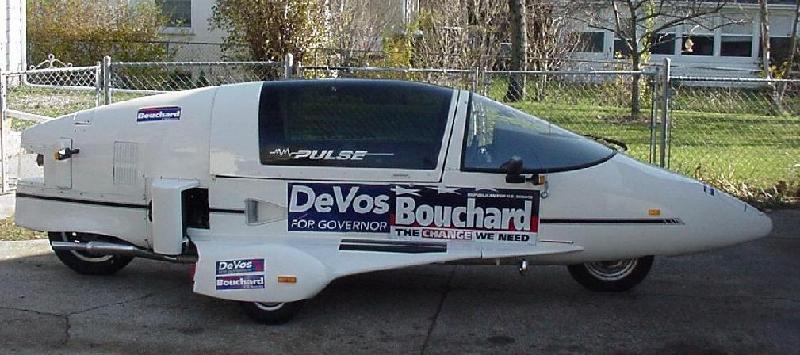 ---
---
Your Host, Steve Schmidt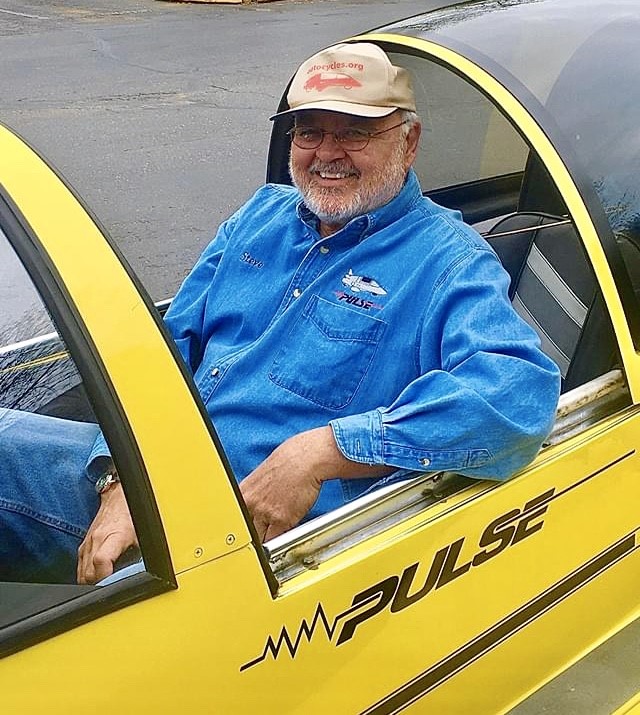 Last Update: 11-20-20......
This is a personal website and is not affiliated with the designer, manufacturer or any company officials/employees.
Disclaimer: Litestar Pulse Website is provided to you free of charge, "as is."
The best efforts to maintain accurate Litestar Pulse
Website history, information, repair tips and content, however, it is
not responsible for the content of its information, opinion providers.
You should not assume that Litestar Pulse Website is error-free and
makes no guaranties as to the accuracy, currency, content, or quality
of any such information.
Copyright 2021 © All rights reserved