Litestar Pulse Rally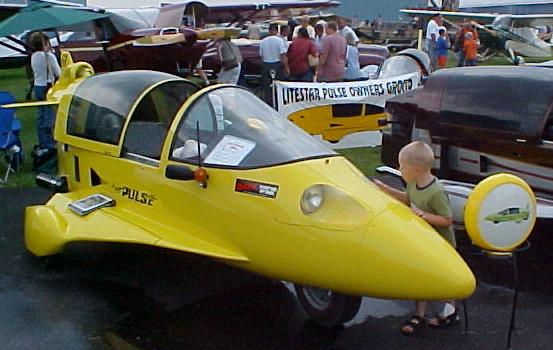 ---
Marion, Indiana
---
Marion, Indiana
---
Marion, Indiana
---
Marion, Indiana
---
Marion, Indiana
---
Marion, Indiana
---
Marion, Indiana
---
Marion, Indiana
---
Marion, Indiana
---
Marion, Indiana
---
Marion, Indiana
---
Marion, Indiana
---
Marion, Indiana
---
Marion, Indiana
---
Marion, Indiana
---
Marion, Indiana
---
Marion, Indiana
---
Marion, Indiana
---
Owosso, MI
---
Ft. Worth, TX
The SECOND national meeting was in Fort Worth, TX at the BD5 Expo, October 28-29, 2000. Bill Senter trailered his restored Pulse #347 to the event and Tom went along to interview Jim Bede.
---
1999.....1st National Meet
Madison, WI

The FIRST national meeting was held in Madison on Saturday September 18, 1999. Mike and Gail Boyson, Bill and Ginny Senter and Tom Caprioli were attendees.
Tom drove his Litestar down to Madison, one of the longer trips that he took that year.
---
Join Us Next Labor Day Weekend!