---
---
Tomorrow Corporation
Stan Leitner
Search vehicles by
Unique Features & Characteristics
Who's Who at Autocycle
Litestar - Pulse
Litestar - Meetings
Sales Literature - Advertising
Pulse - Sales Literature
Advertising - Manuals
Survey
for New Members
Litestar-Pulse
Rally/Convention
Who's Who at Autocycle
Litestar - Pulse
Engines - Cooling - Repairs
Jim Bede Jr.
Electric Litestar
HISTORY
Jim Bede and Doug Walsh
build the Autocycle
Who's Who at Autocycle
Litestar - Pulse
Visit the Pulse Factory
at Owosso, MI
OMCC Autocycle Parts
Suppliers List
Understanding
VIN Numbers
and Paint Codes
Rolling Billboards
How Corporate America
uses this
unique vehicle
Don Rose and Rose Marine
Litestar of Texas
Unknown Pulses
Can you help us identify them?
REPAIR Tips
Don Muddiman's
Pulse Repair Primer
Pulse Safety Concerns
---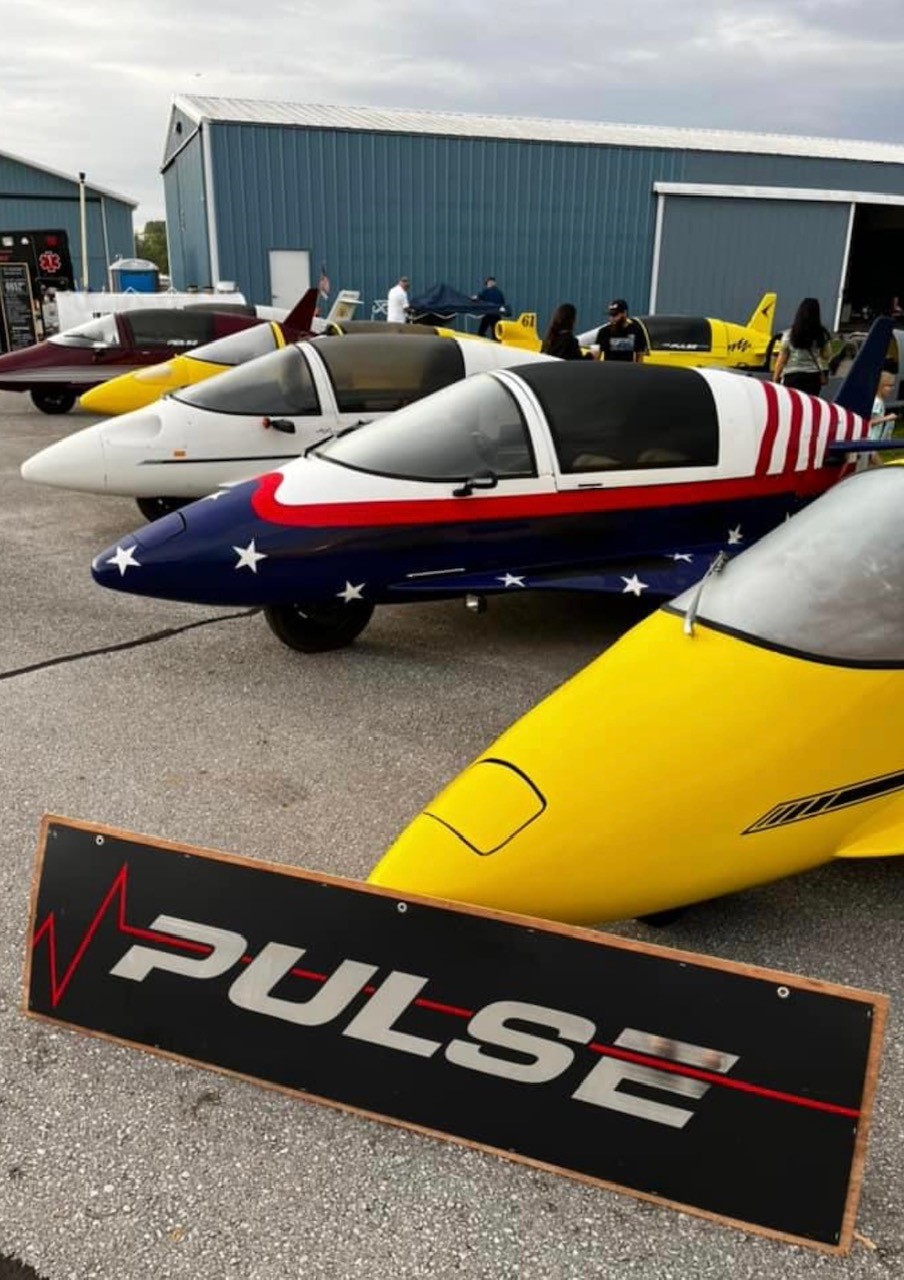 Drive the Car of Tomorrow.......Today!
About 360 Pulse vehicles produced from 1984 to 1990.
They measure about 16' long by about 6' wide. A custom frame is used
with a fiberglass body and powered by a motorcycle engine.
For a quick look at the Pulse Specifications....Click Here!
As of November of 2022, 280 vehicles of this marque have been located and included in this Registry.
---
---
Join us on FACEBOOK for more info and repair questions and Pulses FOR SALE......we have 511 Facebook members
You'll find more recent events and Social Media posts here:
Facebook Group Page ---- Click Here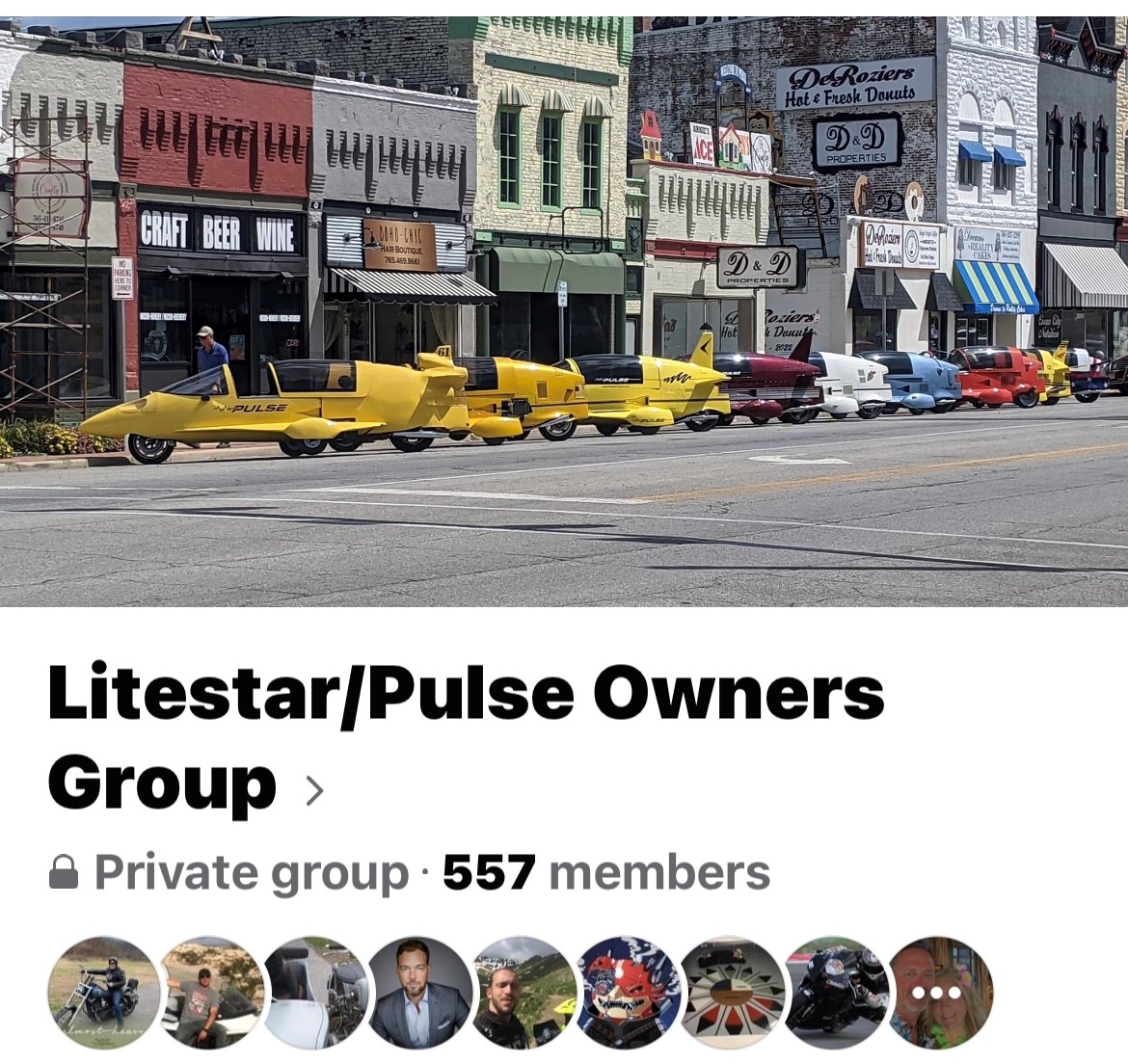 ---
---
See you at the 2023 National Litestar & Pulse Rally
REGISTRATION FORM
---
Check all The Litestar and Pulse Videos......HERE
---
Your Host, Steve Schmidt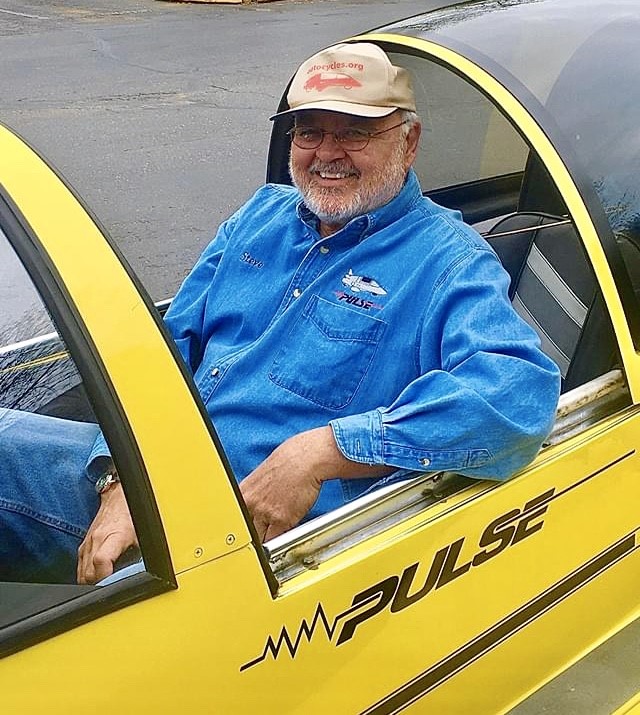 Last Update: 11-10-22......
This is a personal website and is not affiliated with the designer,
manufacturer or any company officials/employees.

Website gets about 550,000 hits per year from nearly every country around the world.
The site contains over 390 individuals webpages and nearly 5,000 images.

Disclaimer: Litestar Pulse Website is provided to you free of charge, "as is."
The best efforts to maintain accurate Litestar Pulse
Website history, information, repair tips and content, however, it is
not responsible for the content of its information, opinion providers.
You should not assume that Litestar Pulse Website is error-free and
makes no guaranties as to the accuracy, currency, content, or quality
of any such information.

Copyright 2022 © All rights reserved